The International Cricket Council announced a special award called the ICC Player of the Decade for the 2010 to 2020 decade. It will be given to the best player across formats in this decade. Not only that but the ICC has also announced the nominations for this award. The nomination list includes some great players …
---
The International Cricket Council announced a special award called the ICC Player of the Decade for the 2010 to 2020 decade. It will be given to the best player across formats in this decade. Not only that but the ICC has also announced the nominations for this award. The nomination list includes some great players out of which a couple has retired whereas the others are pretty much active in the game. The nomination list includes Virat Kohli and Ravichandran Ashwin from India, Steve Smith from Australia, Kane Williamson from New Zealand, Joe Root from England, AB De Villiers from South Africa, and Kumar Sangakkara from Sri Lanka. There are many great players who have missed the nomination list, so let's have a look at the four cricketers who were unlucky to miss out on this list.
Ross Taylor – New Zealand
Ross Taylor is one of the most underrated cricketers in world cricket. He is one of those batsmen who will do his job almost every time. Over the last few years, he has played some brilliant knocks in both Tests and ODIs for his national team. In the last decade, in Tests Taylor has scored 5486 runs at an average of 48.12 with 15 centuries. On the other hand in ODIs, he has been even better with 6428 runs at an average of 54.01 and a strike-rate above 80 with 17 centuries and 39 half-centuries. He is in the top ten in both the lists for most runs in the last decade. After Kane Williamson, Ross Taylor is the best player that they have.
Michael Clarke – Australia
Michael Clarke retired pretty early in his career but he did a lot of things before retiring. He was the captain who led the Australian team to the World Cup in 2015. That Australian team lost only one game in that whole World Cup. In the last decade, in Tests, Michael Clarke has scored 4717 runs in 59 Tests at an average of 48.62 while in ODIs he has scored 3036 runs at an average of 48.19. He was the best Australian batsmen at one point in his career and he would have missed the nomination list very closely.
Hashim Amla – South Africa
Another player who doesn't the amount of credit he deserves. When Hashim Amla became, popular everybody thought that he is just a Test player, but his ODI record is phenomenal. In the last decade, he is the third-highest run-scorer in ODIs as he has scored 7265 runs at an average of 49.76 and a strike-rate of 89.11 with 26 centuries. We all know what he is capable of in Test cricket as he has scored 6695 runs at an average of 49.96 with 21 centuries in the last decade. He has been a prolific run-scorer for South Africa across conditions and hence he deserved to be on the nomination list.
James Anderson – England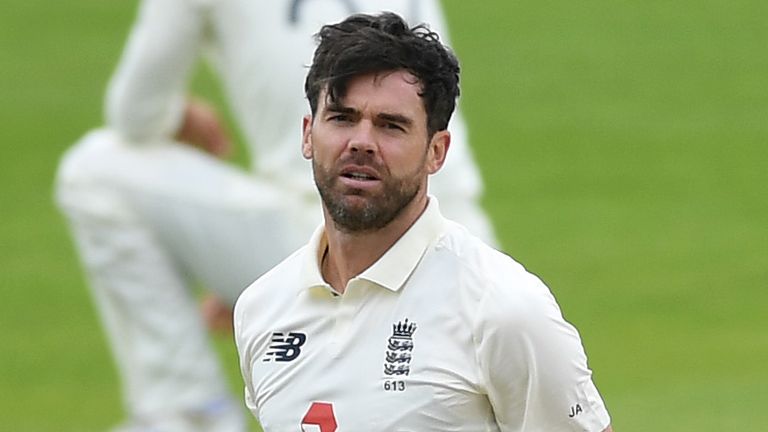 James Anderson is the most successful fast bowler in the history of Test cricket. In the last English summer, he reached the milestone of 600 Test wickets which no other fast bowler has reached. At the age of 38, he looks fit for another couple of years of cricket left in him. In the last decade, he has taken the most Test wickets as he has picked up 429 wickets in 106 matches at an average of 24.35. He stopped playing ODIs a while ago but still he has picked up more than 100 wickets in the last decade. James Anderson is a Test legend and an excellent ODI bowler, and so he is really unlucky to miss out on the nomination list of ICC player of the Decade.