As the ICC Cricket World Cup 2023 unfolds, the world is witnessing a spectacular display of cricketing performance. The Indian cricket team, led by the dynamic duo of KL Rahul and Virat Kohli, has been a force to be reckoned with in the tournament.
KL Rahul, the talented Indian cricketer, has been making headlines not only for his remarkable batting skills but also for his personal life. He is the son-in-law of the Bollywood superstar, Sunil Shetty. In a recent statement, Sunil Shetty expressed his pride in KL Rahul, referring to him as his son. It's not every day that you hear a father-in-law speak so highly of his son-in-law's achievements.
While KL Rahul has certainly captured the hearts of many, Virat Kohli remains a favourite for cricket enthusiasts worldwide. Sunil Shetty himself has declared Virat Kohli as his favourite cricketer, citing his exceptional ability in chasing targets. Indeed, Virat Kohli's expertise in mastering chases is unmatched in the cricketing world. His consistency and determination have made him a cricketing icon.
Sunil Shetty Says KL Rahul Is My Son But Not My Favourite Cricketer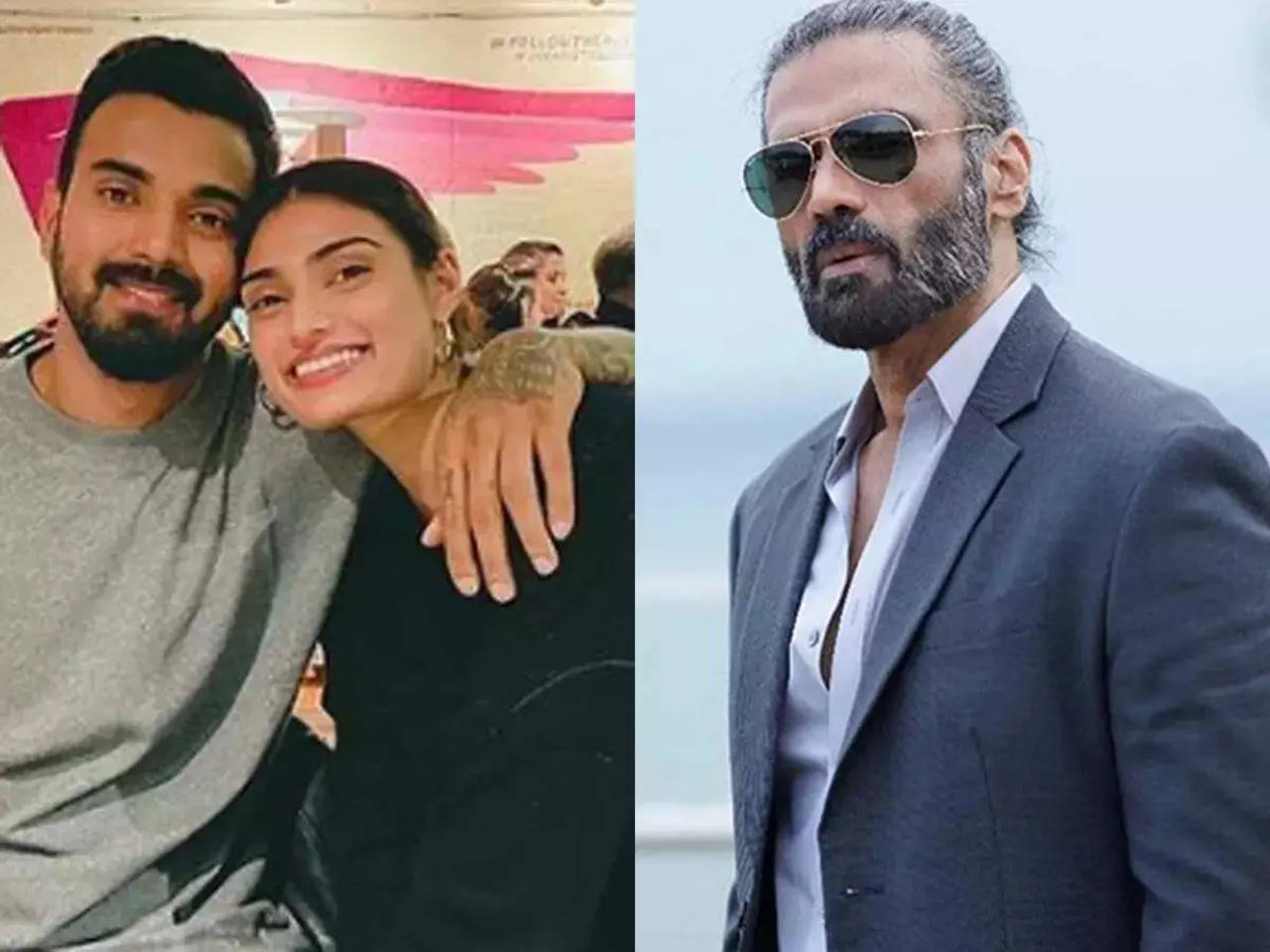 Sunil Shetty said, "KL Rahul is my son, but Virat Kohli is definitely my favourite cricketer. He is a master of chasing".
The connection between KL Rahul and Sunil Shetty goes beyond the cricket field. KL Rahul is married to Athiya Shetty, Sunil Shetty's daughter. Their relationship has added a unique layer to the cricket-Bollywood connection, drawing the attention of fans and media alike. This power couple's journey is one of personal and professional achievements, making them an inspiring pair.
The 2023 ICC Cricket World Cup has been nothing short of a fairy tale for the Indian cricket team. Under the leadership of KL Rahul and Virat Kohli, the team has soared to incredible heights. India has managed to secure victories in all of their first six games, a remarkable feat in international cricket. The team's exceptional performance has earned them a spot in the semi-finals, where they continue to be a strong contender for the coveted trophy.