Mumbai Indians have stormed into their sixth IPL Final after defeating Delhi Capitals in Qualifier 1 in Dubai and are looking favorites to lift their fifth IPL trophy. Over the last couple of years, MI has found the right balance in their batting line-up. They have the perfect batsmen for all the occasions. They have …
---
Mumbai Indians have stormed into their sixth IPL Final after defeating Delhi Capitals in Qualifier 1 in Dubai and are looking favorites to lift their fifth IPL trophy. Over the last couple of years, MI has found the right balance in their batting line-up. They have the perfect batsmen for all the occasions. They have the best finishers in the likes of Hardik Pandya and Kieron Pollard.
Mumbai Indians have played at Wankhede which is a six-hitting ground and so we see a lot of sixes being hit by the MI batsmen. Who are the players who have hit the most sixes in an IPL season for Mumbai Indians? Let's have a look at the top four batsmen who have hit the most sixes for MI in one IPL season.
Hardik Pandya – 29 sixes in 2019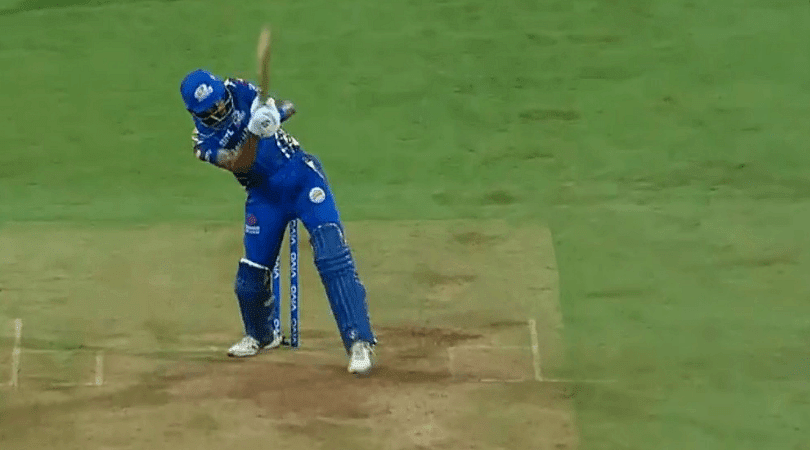 Hardik Pandya is one of the cleanest hitters in Indian cricket at the moment. The way he demolishes world-class bowlers is a sight to watch. In the first qualifier against DC, he took on the likes of Kagiso Rabada and Anrich Nortje and deposited them in the stands. In 2019 as well he was in great form with the bat. He used to come around the 14th-15th over and smash some real big ones. He played some wonderful cameos for his team in the last season. He hit a total of 29 sixes in IPL 2020. In a game against KKR, he scored 91 off 34 balls which included nine huge sixes. In this season he has hit 25 sixes and with one match to go, he has the chance to hit more than 29.
Kieron Pollard – 29 sixes in 2013
Kieron Pollard is one of those few players who can start smashing sixes from ball one. He started his IPL career in 2010 and even after 10 years, he is one of the most feared batsmen in world cricket. In 2013, when Mumbai Indians won the IPL, he smashed 29 sixes in 18 games. The Universe Boss had smashed 51 sixes in that season so he couldn't win the maximum sixes award but even 29 is more than enough for a season. In this season he has smashed 22 sixes so far and with only one game to go, it will be difficult to catch up with Ishan Kishan.
Ishan Kishan – 29 sixes in 2020
When you have Rohit Sharma, Hardik Pandya, and Kieron Pollard in your team it might be difficult to make a mark but the young Ishan Kishan has not only managed to do that but he is slowly becoming the match-winner for his team. Ishan Kishan has scored more than 400 runs for the first time in his IPL career and he has smashed the most number of sixes in this season. With one more game to go, he can hit some more sixes to break the record for the most number of sixes by a Mumbai Indians batsman in one IPL season.
Sanath Jayasuriya – 31 sixes in 2008
Sanath Jayasuriya was one of those batsmen who was way ahead of his time when it came to aggressive batting. He used to take on the bowlers right from the word go so that they couldn't settle with the line and length. His classic cuts and pulls over third man and deep square leg where his go-to shots for a six. He hit 31 sixes in the inaugural IPL season and won the maximum sixes award. He even scored more than 500 runs for his team which included a phenomenal century. Ishan Kishan has the chance to break his record in the Final but at the moment he is the batsmen with most sixes for MI in an IPL season.