3 Reasons Why India Can Win The T20 World Cup 2022
---
In less than a month and a half, one of the biggest cricketing extravaganzas will be unfolding ahead of us as the T20 World Cup 2022 is all set to be played Down Under in late October. Keeping in mind the grander scheme of affairs, BCCI announced its team for the cricketing fiesta, hoping to make amends for their earlier crashing out of the 2021 T20 World Cup.
As we talk about the squad, the Men in Blue will be glad to welcome back an in-form Virat Kohli back to their ranks, especially on the back of his 71st T20 century. Despite crashing out of Asia Cup prematurely, Team India still remains as an absolute favourite to lift the crown that can mark a decade-long wait of lifting the World Cup.
Here are 3 reasons why Team India can win the T20 World Cup 2022:
#1 A solid batting order for the T20 World Cup 2022
Despite the absence of Ravindra Jadeja, Team India will be coming to this contest on the back of quite a few big names like Rohit Sharma, KL Rahul, Hardik Pandya and Virat Kohli. Rohit returned to form recently and Virat was an absolute hit in the Asia Cup. Despite a couple of failed matches, Hardik is also in great shape and can be a serious challenger for the Indians. They will also be having Deepak Hooda and Rishabh Pant in the hit who can be terrific strikers of the ball if they get their eyes in.
#2 A proper finisher in Dinesh Karthik for the T20 World Cup 2022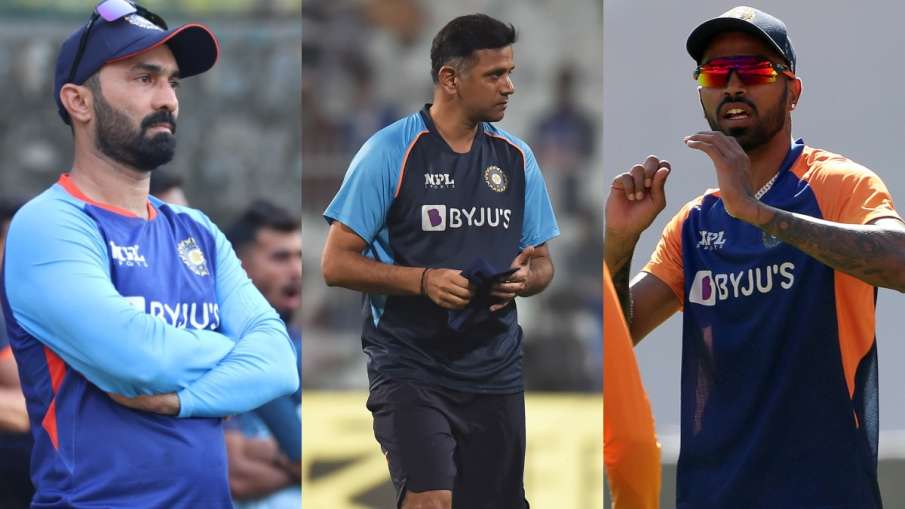 A lot of T20 games fall short for simply a lack of proper finish. We have seen in Asia Cup how game have been decided by single-digit margins. DK's role in the side have been clearly defined and as long as he stays in the middle, expect him to get you that late uplift that can be a momentum-changing factor even in a low-scoring match and if you are following cricket for a while you would know how crucial momentum is, especially in the shortest format of the game.
#3 An unrivalled pace bowling quartet for the T20 World Cup 2022
Jasprit Bumrah, Bhuvneshwar Kumar, Arshdeep or Harshal laced with Hardik Pandya makes India a ferocious bowling unit for the T20 World Cup 2022. Bhuvi is known for his movement while the other three can pepper the batters with nasty rib-rattlers or head-crushing bumpers. If you are up against the Indian bowling unit, you will have to be on your toes always, as an iota of loss of concentration can be absolutely devastating.