5 Most Awaited Matches Of The T20 World Cup 2022
These 5 matches are hugely awaited ahead of the T20 World Cup 2022. 
---
The T20 World Cup 2022 will kick off on October 16 in Australia, first, with the preliminary qualifying round, and then the Super 12 stage will begin on October 22. The final will be played at the MCG on November 13, with Sydney and Adelaide hosting the two semifinals.
8 teams will compete in groups of 4 in the qualifying round for 4 spaces in Super 12. There, the teams are divided into two groups of 6 each, with the top two from each group proceeding to the semi-final.
Group 1: Australia, New Zealand, England, Afghanistan, A1, B2
Group 2: India, Pakistan, South Africa, Bangladesh, B1, A2
In the Super 12 round, there are going to be several much-awaited games.
Here are 5 matches from the Super 12 round of the T20 World Cup 2022 that fans are excited about:
India vs Pakistan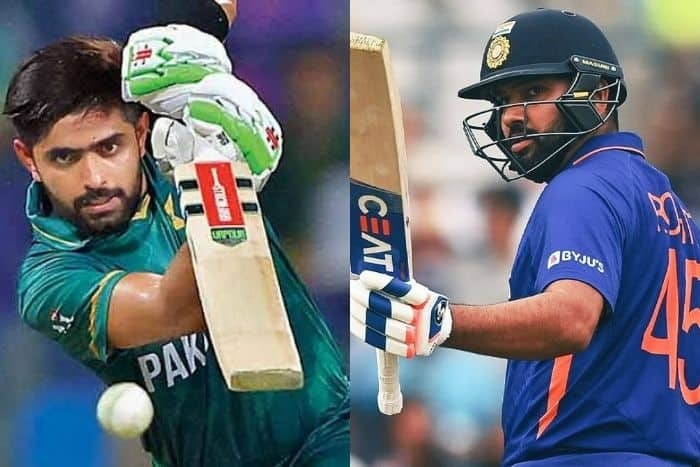 Similar to last year's T20 WC in the UAE, the India-Pakistan is the most-talked about game for this year's Super 12 round in Australia; the mouth-watering game which many believe that the ICC had always wanted to happen in their tournaments because of the craze among fans of the two teams. The two Asian neighbours will clash on October 23, at the iconic MCG where India will look for their redemption for the 10-wicket thrashing they suffered last year in Dubai.
India have beaten Pakistan 5 times in T20 World Cups (including the bowl-out and 2007 T20 WC Final in South Africa), but the Men In Green got their first win over the Men In Blue in World Cups last year.
England vs Australia
While the England-Australia limited-overs matches do not ooze the same feeling as their Ashes rivalry does, these fixtures in the ICC tournament still give their fans a chance to get one up over their Ashes foes. They will meet on October 28 at the MCG.
England had demolished Australia last year in their Super 12 match in Dubai, where Jos Buttler spanked 71 runs off only 32 balls after Chris Jordan's three-for restricted Australia to 125. That was Australia's only loss in their title-winning campaign. Playing at home now, Australia will be further motivated to get the revenge for that embarrassing loss against Buttler's team which isn't looking as strong as last year.
They have faced each other only thrice in T20 World Cups, with England having a lead of 2-1.
England vs New Zealand
Round 3 of this social media-choreograph rivalry: England vs New Zealand. England defeated the Kiwis in the 2019 Final on boundary count after their Super over was also tied; Kane Williamson's team got a sort of retribution when they knocked Eoin Morgan's side out of the T20 WC last year with a 5-wicket win.
Now, both the teams will meet again in this year's event in Australia - on November 1, at the Gabba, Brisbane. This will be both the teams' penultimate Super 12 game which means this could go a long way in sealing their semi-final spot.
Overall, in T20 World Cups, both the teams share honours with 3 wins and 3 losses against each other.
Australia vs New Zealand
The Trans-Tasman rivals will go at each other in the Super 12 round this time. Last year, Australia defeated their next-door opponent, New Zealand, in the final in Dubai - Mitchell Marsh plundering 77* off 50 balls to ace the chase of 173.
Their only previous meeting in T20 World Cups is in 2016 when the Kiwis defeated Australia by 8 runs. So with the equation squared at 1-1, the two teams will clash for the Super 12 first match on October 22 in Sydney.
Pakistan vs South Africa
Pakistan and South Africa don't have ant sort of rivalry, neither on the field nor off it. But both teams are expected to turn up the heat when they face each other on November 3 at the Sydney Cricket Ground for their penultimate game of the Super 12 round, meaning that this game could potentially decide a semi-final spot with India looking firm favorites to grab one semi place.
Overall, Pakistan have a 3-0 clean record over the Proteas in T20 World Cups, though the last time they faced each in the tournament was way back in 2012.