Analysis: India's Best XI For The T20 World Cup 2022
India's best XI for T20 World Cup 2022: Rohit Sharma, KL Rahul, Virat Kohli, Suryakumar Yadav, Hardik Pandya, Dinesh Karthik, Axar Patel, Bhuvneshwar Kumar, Yuzvendra Chahal, Jasprit Bumrah, Arshdeep Singh
---
The BCCI announced India's 15-man squad plus 5 reserves on Monday for next month's T20 World Cup 2022 in Australia.For the unversed, the selectors could still make changes to the squad until the day of their first match in the tournament, which is on 23rd October against Pakistan in Melbourne.
There wasn't any big surprise in the squad and only three expected changes were made from the squad in Asia Cup: Bumrah and Harshal return from their injuries, replacing Avesh and Bishnoi, and Axar Patel in for the injured Ravindra Jadeja.
Today, we look at what is India's best XI for the T20 World Cup 2022:
Rohit Sharma (c), KL Rahul
Even though KL Rahul had largely a disappointing and struggling Asia Cup, his place as an opener at the moment seems secured. Rahul is coming after a two-month injury layoff and took some time to find his groove in the Asia Cup. He finally cracked 62 (41) vs Afghanistan, an innings which will give him much-needed confidence. The upcoming home matches against South Africa and Australia will provide him with ample game time before the mega showdown.
Rohit Sharma has marched on with India's attacking batting from the top: he has a strike rate of 145 in powerplays in T20Is this year. He ended the Asia Cup with a 72-run knock of 41 balls vs Sri Lanka.
Virat Kohli, Suryakumar Yadav,
There had been some doubts in some sections of media and fans about whether Virat Kohli is still good enough to be in India's best XI. The King answered them by finishing as the second-leading run-scorer in the Asia Cup, and slammed his maiden T20I century, breaking the wait for his 71st international ton. Kohli's record in T20Is in Australia is just staggering: 451 runs in 11 matches, 5 fifties.
Suryakumar Yadav is arguably India's best T20 batsman currently and walks into the side straight away. In 26 T20Is, SKY has smashed his 811 runs at a jaw-dropping strike rate of 173!
All-rounder: Hardik Pandya, Axar Patel
Hardik Pandya is as imperative to the side as any player could be. Seam-bowling all-rounder who can bat both as an anchor and a six-hitter. Pandya has been in sensational form since his return in the IPL 2022. He walks into any XI in the world currently.
But, what the losses to Pakistan and Sri Lanka showed is that Pandya is not a four-over bank consistently, but serves excellently as a sixth bowler.
Who should play: Dinesh Karthik of Rishabh Pant?
Finishers: Dinesh Karthik (wk)
This is where the management will have to brainstorm and they will still have questions to answer and risks to take for any solution they come out with. Ravindra Jadeja's injury has messed up India's combination significantly.
After Jadeja got injured in the Asia Cup, India went with Deepak Hooda and Rishabh Pant instead of straightaway slotting in Axar Patel. Hooda is a batting all-rounder (although didn't bowl in the two losses) while Axar is a bowling all-rounder, who's shown a pedigree of slogging with the bat.
India dropped Dinesh Karthik to accommodate a left-hander, Pant, in the line-up and played Hooda as a finisher! This move - and both Hood and Pant - failed, and hopefully, the management has learned their lesson from the losses to Pakistan and Sri Lanka of choosing Hooda for his part-time bowling and batting him out of his favoured position, and bringing in Pant for the sake of having a left-hander.
The best bet, I believe, for India at this point is to play Axar Patel at number 7 or send him above Dinesh Karthik, as they did earlier, to ensure Karthik's preferred entry point, and trust more in Axar's batting than they did in Hooda's bowling.
Karthik remains the best finisher, bar Pandya, in India; it will be a shock if DK isn't in the starting eleven at the T20 WC, especially where he will get to play more pacers than spinners. In T20s in 2022, Karthik has struck at 198 in the death overs.
Against opposition which has a number of left-handers, R Ashwin could come in for Axar; Ashwin's batting has without a doubt elevated this year.
Bowlers: Bhuvneshwar Kumar, Yuzvendra Chahal, Jasprit Bumrah, Arshdeep Singh
Bumrah walks into India's best XI, and with Bishnoi not in the squad (in standbys), so does Chahal, who made a good comeback against Sri Lanka after a couple of ordinary games. Bhuvneshwar Kumar, too, would mostly be a certainty given his recent thunderous form with the new ball, despite his couple of poor outings in the death overs in Asia Cup.
After the losses in Asia Cup, Rohit Sharma mentioned that India were trying three seamers (including Pandya) but will revert to four seamers, and expectedly, with the T20 WC in Australia.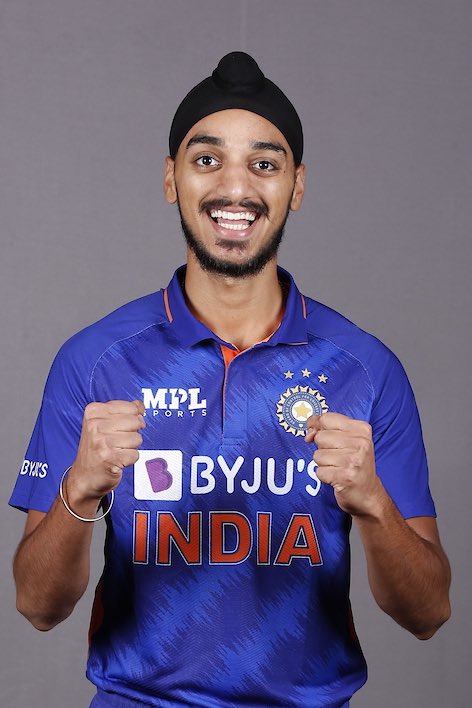 This leaves a shootout between Arshdeep Singh and Harshal Patel, both of whom are excellent in the death overs. And while Harshal adds some batting depth - although yet untested at the international level - Arshdeep brings the left-arm angle and is also able to swing the new ball both ways. So I am going with Arshdeep over Harshal.
India's best XI for T20 World Cup 2022: Rohit Sharma, KL Rahul, Virat Kohli, Suryakumar Yadav, Hardik Pandya, Dinesh Karthik, Axar Patel, Bhuvneshwar Kumar, Yuzvendra Chahal, Jasprit Bumrah, Arshdeep Singh
In this XI here we have six bowling options and a finisher - the two aspects (lack of) which resulted in India's losses in the Asia Cup.