IND vs ENG: 3 Reasons Why Hardik Pandya's Innings Will Remain Unforgettable
---
Before the start of the semi-final against England, standing near the boundary line at the Adelaide Oval were Irfan Pathan and Hardik Pandya, the two all-rounders from Baroda who have brought plenty of success for India.
Now, speaking for broadcaster Star Sports, Irfan asked Hardik if he's due a big knock, when will it come. With what is now a trademark polite smile on his face, Hardik replied, "in about 1.5-2 hours from now".
The evening with the bat went perhaps as precisely as Hardik Pandya would have envisaged given the conditions and the opposition. In the big semi-final, a stage which India had failed to reach last year in the UAE, Pandya played one of his best-ever knocks in T20Is.
Hardik scored 63 runs off 33 balls (strike rate of 190!) walloping 4 fours and 5 sixes.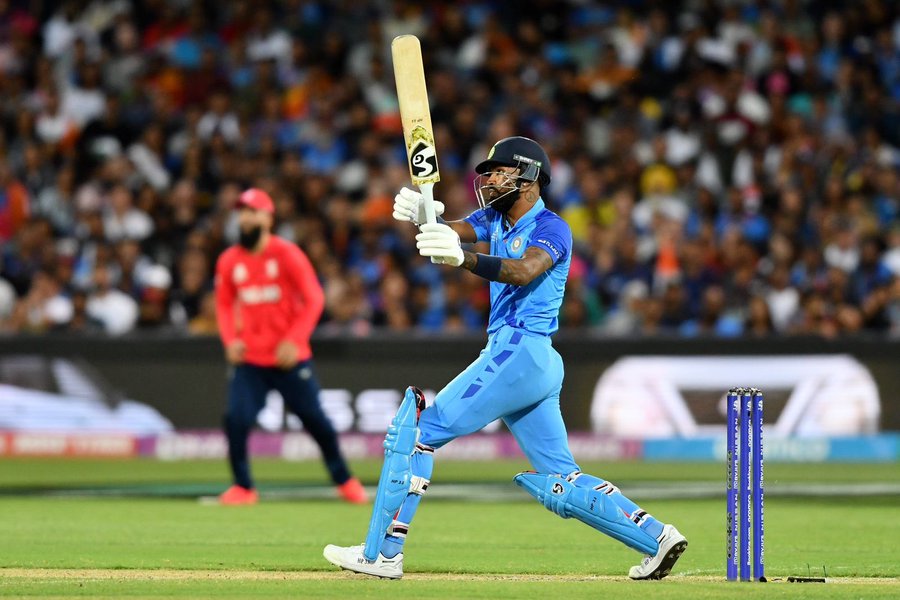 Here are the 3 reasons why this innings from Hardik Pandya will be remembered by fans for a long time:
Hardik calmly switched the gears
Hardik came into bat in the 12th over after India had lost perhaps their most important batsman and the most in-form man, Suryakumar Yadav. India were in a hole at that point at 75/3 in 11.2 overs, going at little above 6 runs an over after the slow-go from Rohit and Kohli.
Hardik started off smartly: even though he was going at about run-a-ball, he still showed intent to hit Adil Rashid, but couldn't connect his hits early on. Pandya was 13 of 15 balls at the 16-over mark and soon Kohli too got out, leaving Pandya to do the heavy lifting.
But Pandya didn't panic. He then hit Sam Curran for a six in the 17th over before clattering two to Jordan. He took a toll on Curran again, creaming him for 4, 6, 4, and then smashed a 6 and 4 to Jordan again, as India took 58 runs in the last 4 overs, largely because of one man - Hardik Pandya.
The way Hardik smashed Jordan and Curran
Having decided to target the short square boundaries, Hardik was already on the back foot when Jordan and Curran ran in to bowl. His smashing of the two England death bowlers was delightful and jaw-dropping. Curran's 7 out of 10 wickets in the tournament have come in death, a phase where he's been a revelation in in this tournament, and Jordan is a renowned death-overs specialist in the world.
But Pandya didn't care today. He took a heavy toll on the short square boundaries knowing full and well that the two England seamers will dig the ball into the pitch and use variations. He mostly connected his pulls, cuts and swiles very well, and even when the two pacers went full, Pandya used his quick hands to dig the ball out and use the pace to score runs on the off-side. It was like a chef knowing precisely where to hit the ball and with how much power.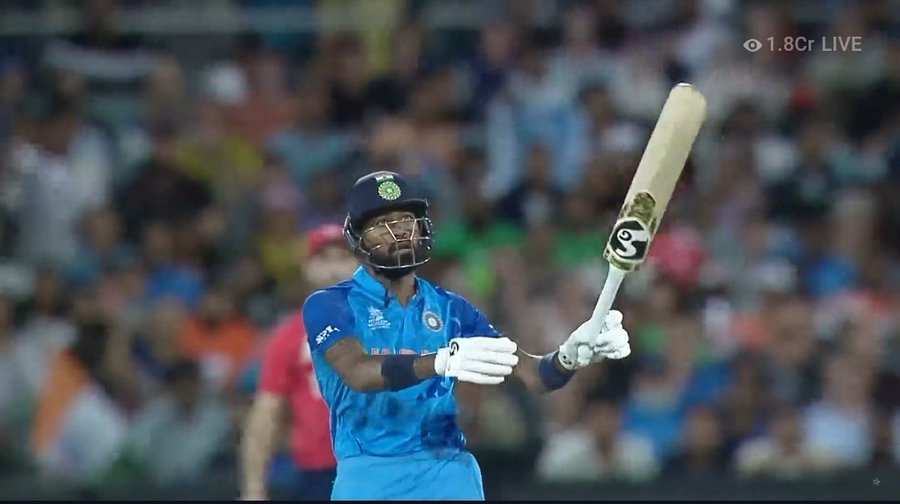 Hardik pulling India out of a hole after Rohit-Kohli
As much as fans will celebrate Hardik's innings, what also shouldn't go uncriticized is how much disappointing were Rohit and Kohli today. The pair shared a partnership of 47 runs off 43 balls, and India managed only 38 runs in the powerplay, the same phase wherein later on Buttler and Hales smashed 63 runs.
India failed to even hit boundaries off Adil Rashid and Livingstone, the two spinners going for just 41 runs in 7 overs. Kohli was 31 off 28 at one stage and ended with 50 off 40 (strike rate of 125) on a good batting surface with plenty of boundary-scoring options, as Pandya showed later on.
If it wasn't for Pandya's devastating power-hitting in the last 4 overs, India would have ended with a total below 150.