T20 World Cup: 5 Players From The Group Stage Who Will Rule IPL 2023
---
The Super 12 stage of the T20 World Cup 2022 concluded on Sunday as in quite a miraculous event, South Africa were eliminated after looking primed to reach the semis, but the Netherlands spoiled their party and sent them home early, paving way for Pakistan, who then defeated Bangladesh, to enter the final four.
India finished on top of Group 2 and will meet the second-placed team from Group 1: England. New Zealand was the first team to enter the semis and they will meet Pakistan in the first semi-final.
The preliminary qualifying round and Super 12 of this tournament made it perhaps the most exciting of all T20 World Cups. Many established players stood up and made match-winning contributions for their sides.
While this is the biggest international T20 tournament, the players and their fans would want to perform well and attain further heights in the biggest T20 franchise league: IPL.
Here are 5 players from the group stage of T20 World Cup 2022 who are expected to rule the IPL 2023:
Virat Kohli
The King is not just back in form. But he's probably back to his best. Kohli is currently the leading run-scorer of the tournament, having amassed 246 runs in 5 knocks at a stunning average of 123 - remaining not out in 3 innings - and hit three half-centuries, including an epic knock of 82* vs Pakistan, which he himself ranked it as his best knock in T20Is.
Virat Kohli had a dismal IPL 2022 earlier this year, but since returning to the Asia Cup after a month-long break, the 34-year-old has gradually grown back among runs, hitting the crescendo vs Pakistan at the MCG, setting the tone for India's campaign.
The IPL 2023 is going to be a big season for Kohli and RCB. At the moment it seems a good chance for RCB, who have reached the playoffs of last three seasons but failed to go all the way, to finally fulfill their dream, and Kohli could be at the forefront of it all.
Glenn Phillips
Glenn Phillips is one of the three key batters in the New Zealand line-up. He stepped up big time when he notched a century vs Sri Lanka; he also smashed 62 off 36 vs England but Kane Williamson's run-a-ball 40 made it too difficult for even Glenn Phillips to climb the target. Glenn Phillips has scored his 195 runs in 4 innings in the T20 WC 2022 at a terrific strike rate of 163.
Glenn Phillips got to play in only 3 matches for Rajasthan Royals in IPL 2022 because of the maximum 4 overseas players limit. However, RR would now be brainstorming to find a way to play Phillips in their XI next season. For a batter of his quality, who can also bowl off-spin and is one of the best fielders in the world, deserves to be on the field, showcasing his talent and skills in the IPL.
Wanindu Hasaranga
It feels almost always inevitable that Wanindu Hasaranga will take at least a wicket in every T20 game he plays. Hasaranga was the leading wicket-taker in last year's T20 WC in the UAE, and while there were apprehensions about whether he could replicate his success from the Asian conditions to the bouncy pitches in Australia, the leg-spinner has given a good reply to his doubters: Hasaranga is currently the leading wicket-taker in the tournament with 15 wickets in 8 games (that is almost two wickets per game!) while keeping a tight economy of 6.41.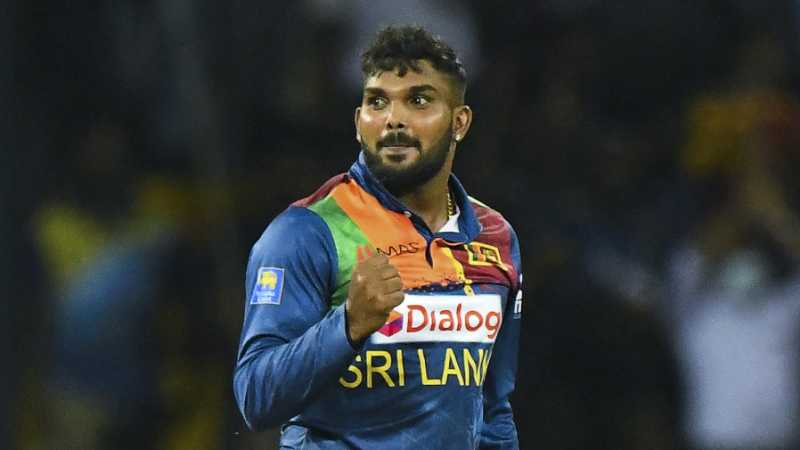 Coming to IPL 2022, RCB had splurged over 10 crores for Hasaranga in last auction, and the Sri Lankan repaid the expectations: 26 wickets in 16 games, an economy of 7.5. Hasaranga has grown in stature and is even being used in the death overs often. Expect the Sri Lankan to have another successful IPL tournament next year, when he could help the franchise to their maiden title.
Suryakumar Yadav
Suryakumar Yadav has been batting on a different planet from other batters in the world. Playing his first international tournament in Australia, where batters have found it difficult to score quickly without adjusting to the conditions, Suryakumar has been bludgeoning runs for fun.
He's the third-highest scorer in the tournament currently, his 225 runs coming at a surreal strike rate of 193; nobody with over 100 runs in the tournament has scored at a strike rate of 170 or more other than SKY. His best, of course, came against South Africa: 68 off 40 on a spicy Perth surface after India were 49/5.
In the IPL 2022, Yadav was one of MI's best players in a struggling season for the franchise, scoring 303 runs in 8 innings at a strike rate of 145. Suryakumar Yadav will be crucial to MI aiming for their 6th title next season.
Sam Curran
Former CSK all-rounder Sam Curran missed IPL 2022 due to injury. But he's expected to be back in the IPL 2023 mini-auction and is expected to bag a handsome contract of at least 10 crores, if not more. For Curran, who was known for his swing bowling and power-hitting, has now added another string to his bow: death bowling.
Curran took a five-wicket haul in England's first match of the T20 WC vs Afghanistan, and now has 10 wickets in 4 matches with 7 wickets coming in the death overs. He's used the big ground sizes to great effect with bowling variations and into the pitch instead of bowling full.
The young all-rounder will be in big demand in the auction and will set a fierce bidding war. He's expected to live up to his billing on the field as well next season.