NZ vs PAK Semi-Final: Kane Williamson Trolled Heavily For His 'Tuk Tuk' Knock
---
It hasn't been smooth sailing for captains in the T20 World Cup 2022, most of them top-order batters. Same has been the case for Kane Williamson, who came into the semi-final vs Pakistan with people still questioning his approach in T20 cricket, and his form despite him scoring a match-winning 61(35) vs Ireland which sealed New Zealand's top spot in the group stage.
Williamson had scored a run-a-ball 40 in another important game against England, where New Zealand eventually fell 20 runs short of England's total, and the pressure from Williamson's slow knock also added to the in-form and half-centurion Glenn Phillips' wicket that day.
In the semi-final, in Sydney vs Pakistan, Williamson has played another similar knock. The New Zealand skipper scored 46 runs off 42 balls, stroking only one four and one six as New Zealand ended up with what at the moment seems a little below par score of 152, able to reach there courtesy of Daryl Mitchell's 53 off 35 balls.
And while one can argue that Williamson had to come in early in the first over itself, after Shaheen Afridi dismissed Finn Allen, Williamson didn't show bare minimum intent to hit boundaries in the powerplay with the field restrictions, scoring only 13 runs in 13 balls in the powerplay, which also had a hand in the run-out of Devon Conway as the pair looked for a quick single.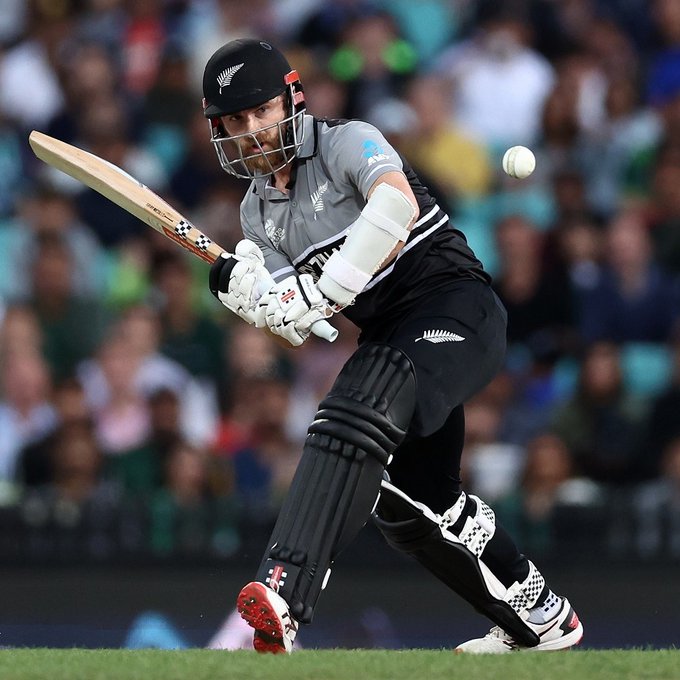 After this slow-go innings of the New Zealand captain, Williamson has a total of 178 runs in the tournament in 5 innings at a below-standard strike rate of 116.
So, it was not surprising when Twitterati once again blew up in criticism and trolling of Kane Williamson for his sluggish knock against Pakistan in the semi-final.
Here are some of the tweets that trolled and raised questions over Kane Williamson's intent and approach:
Nothing is cooler and more attractive than a big comeback and today he is Kane Williamson....He just nailed it at big stage...what a comeback- 46 off 42 balls🔥😍 #NZvPAK pic.twitter.com/sW8j0XfTWw

— TukTuk Academy (@TukTuk_Academy) November 9, 2022
Williamson with another innings where he kept anchoring far beyond the point it was needed.

Whenever such touch players play a stellar innings,their fans use that as an example to mock those who criticize them but number of sub par innings he keeps playing is much larger.

— Akash Kumar Jha (@Akashkumarjha14) November 9, 2022
For the love of cricket i hope Pakistan chase this down. Otherwise all we hear from the commentator idiots is that Kane Williamson anchored his team masterfully to a winning score #T20WorldCup

— Cricket Tamizhan (@CricketTamizhan) November 9, 2022
This total figure is reminding me something we have done to India in T20 World Cup 2021 🫣
So In Sha Allah we are going to chase it down today 🤓 let's do it boys ♥️
Thank you Kane Williamson for playing a positive innings for Pakistan 😆
Pak vs Nz pic.twitter.com/DxHV8Xqj6y

— Rana Mohsin Sarwar (@RMS_567_) November 9, 2022
Kane Williamson and Devon Conway right now developing partnership for New Zealand be like 🥹..#PakvsNz #SemiFinals #KaneWilliamson #DevonConway pic.twitter.com/CnZUuvohJp

— Ashutosh Srivastava 🇮🇳 (@kingashu_786) November 9, 2022
Shaheen bowling to Kane Williamson tonight. #T20WorldCup pic.twitter.com/okI3T45Zk7

— Dennisemi Final (@DennisCricket_) November 9, 2022
First Semifinals will be the HELL in a CELL match between Lord Babar and Professor Williamson, who do you think will win this legendary battle?🔥 #NZvPAK pic.twitter.com/dWb0F4QTW6

— TukTuk Academy (@TukTuk_Academy) November 8, 2022
Biggest issue about Kane Williamson's innings was the slow start. Powerplay runs have been crucial at the SCG throughout the World Cup; Williamson was 13 off 13 with no boundaries after the first six

— Matt Roller (@mroller98) November 9, 2022
Kane Williamson 46 off 42 balls.

If that was Babar Azam, there would be 2-hour specials about the innings on every television channel in Pakistan 😛#T20WorldCup #NZvsPAK

— Saj Sadiq (@SajSadiqCricket) November 9, 2022
aise hi chalta raha toh sunil shetty apni doosri beti kane williamson ko byaah dega

— vishal dayama (@VishalDayama) November 9, 2022
Almost feels like Williamson keeps playing the same innings over and over again regardless of the opposition and match situation.

— Gurkirat Singh Gill (@gurkiratsgill) November 9, 2022
Apart from captaincy Kane Williamson does not deserve a spot in newzealand T20 team . Plays extremely slow and even can't able to cover for dot balls in end like kohli #PakvsNz #williomson #KaneWilliamson #T20WorldCup    #glennphillips #pant #ViratKohli𓃵 #RohitSharma𓃵 pic.twitter.com/sziKWwOxqq

— Ishaan tweets (@Aksh54029765) November 9, 2022
Kane Williamson is the reason Pakistan might reach the world cup final ffs useless chuitya

— Moët Marxist (@MoetMarxistt) November 9, 2022