T20 World Cup 2022: Can Australia Qualify For Semi-Finals?
---
A total of 4 Super 12 matches in the ongoing T20 World Cup 2022 have been washed out due to rain, and two of them happened on Thursday in Melbourne, leaving the thousands of fans frustrated and dejected who had come to see entertaining action at the MCG.
4 teams in Group 1 have completed 3 matches and two have completed two, while all 6 teams in Group 2 have 2 matches each done and dusted.
These 4 whitewashes - 3 in Group 1 and one in Group 2 - now have thrown open both groups; no team has qualified for the semi-finals nor any team has been eliminated yet. This makes every upcoming fixture crucial and potentially decides the fate of the teams in the tournament.
Can Australia Qualify For Semi-Finals?
Speaking about the hosts and arguably the strongest favorites before the start of the tournament, Australia - simply said, Aaron Finch's side is breathing better despite the washout against England. And this trouble is because of their poor net run rate of -1.555, which had pummeled to -4.450 when New Zealand thrashed them by 89 runs, but Marcus Stoinis dragged this NRR to a better position when Australia defeated Sri Lanka with 21 left in the innings.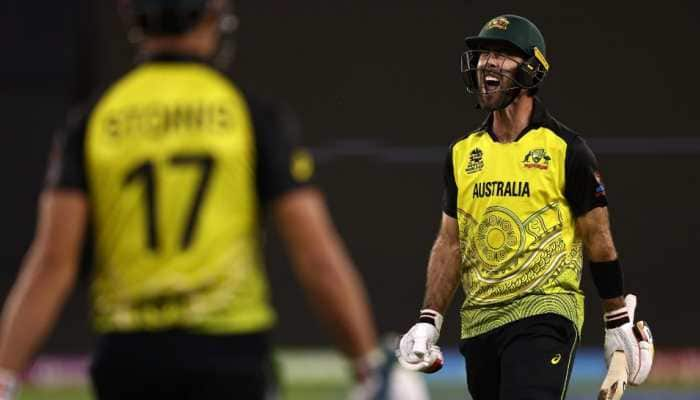 Australia have 3 points in 3 matches; and their next two games are against relatively weaker opponents in Ireland and Afghanistan, who, let's say, get beaten by Australia (no disrespect to either team, especially Ireland who have already caused a major upset by defeating England and that indeed threw the group wide open and was a favorable outcome for Australia.)
Should Australia defeat both Ireland and Afghanistan, they will finish the group stage at 7 points. England (3 points in 3 matches) play New Zealand and Sri Lanka, and New Zealand (3 points in 2 matches) play England, Sri Lanka, and Ireland.
Should England win both their matches and New Zealand win 2 of their 2, all these three teams will finish at 7 points each, and that will perhaps see the Kiwis go through because of their high NRR.
This means that for Australia to qualify, either England have to lose one game or they win both their matches by big margins so as to shoot up their NRR over England.
However, the last match of this group is England facing Sri Lanka. So England - and Sri Lanka, too - would know the equation regarding the semi-final qualification as both Australia and New Zealand will have played all their matches.
So what is our prediction regarding Australia?
We are predicting Australia to qualify for the semi-finals because they have two fairly easier opponents next, against whom they could win by big margins and up their NRR. England might not go past the New Zealand threat, and we are expecting New Zealand to finish at the top of this group.