T20 World Cup 2022: Can Pakistani Still Qualify For Semi-Finals?
---
The ICC T20 World Cup 2022 is proving to be a turnaround. Round one ended in defeat to two-time champions West Indies. While Ireland's team defeated former champion England in Super 12, a day later Pakistan got a very embarrassing defeat against Zimbabwe. Zimbabwe had scored 130 runs for 8 wickets, in response to which Pakistan's team could only score 129 runs for 8 wickets.
The Pakistan team had to face a very embarrassing defeat on Thursday. His batsmen could not even chase down the target of 131 runs against a team that was being underestimated like Zimbabwe. Top batsmen in the ICC T20 rankings like Babar Azam and Mohammad Rizwan have failed. After this defeat, now the road to the semi-finals of Pakistan has become very difficult.
Very difficult to reach semi-finals
Pakistan's team was defeated in the first match against India. In the second match, Zimbabwe defeated the team's hopes of moving forward. Super 12 means 12 teams which are divided into two groups of 6-6. The top 2 teams from each group will play the semi-finals. In Group 2, Pakistan has teams from India, South Africa, Bangladesh, Zimbabwe and Netherlands. India and South Africa have not lost any match so far and both these teams are expected to go ahead.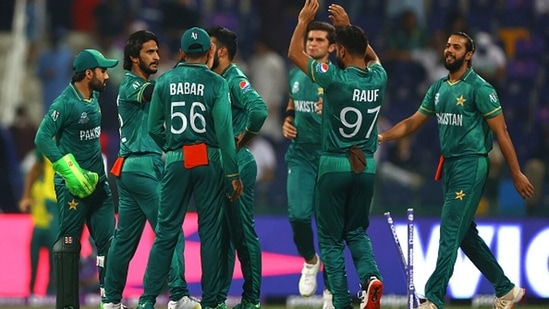 What is the next equation for Pakistan?
The Pakistan team has lost both the matches played so far. Next he has to play against South Africa, Bangladesh and Netherlands. Now if Pakistan wants to reach the semi-finals, then all three matches will have to be won. Apart from this, one has to pray that South Africa and Zimbabwe are not able to take more than 6 points. At present both the teams have 3 points. The match played between Zimbabwe and South Africa was canceled due to rain and both got 1-1 points.
India have won two out of the two matches they have played so far and they are sure to reach. Pakistan's team will be able to reach only 6 points even after winning three matches. India will reach this number of points with only winning 1 match.