T20 World Cup 2022 Final: Top 5 Individual Scores In T20 World Cup Final History
---
Pakistan and England will contest the T20 World Cup 2022 final on Sunday at the MCG. The final, like most finals, will come down to the batters and bowlers who can hang in there for longer amidst difficult situations.
The MCG will throw up tougher conditions for the batters and only the ones who can endure, and have a little luck on their side, will come out with better returns. While you can ponder over who could be the highest scorer of the final in 2022, in this article we look at the top 5 scorers in the final of the T20 World Cup.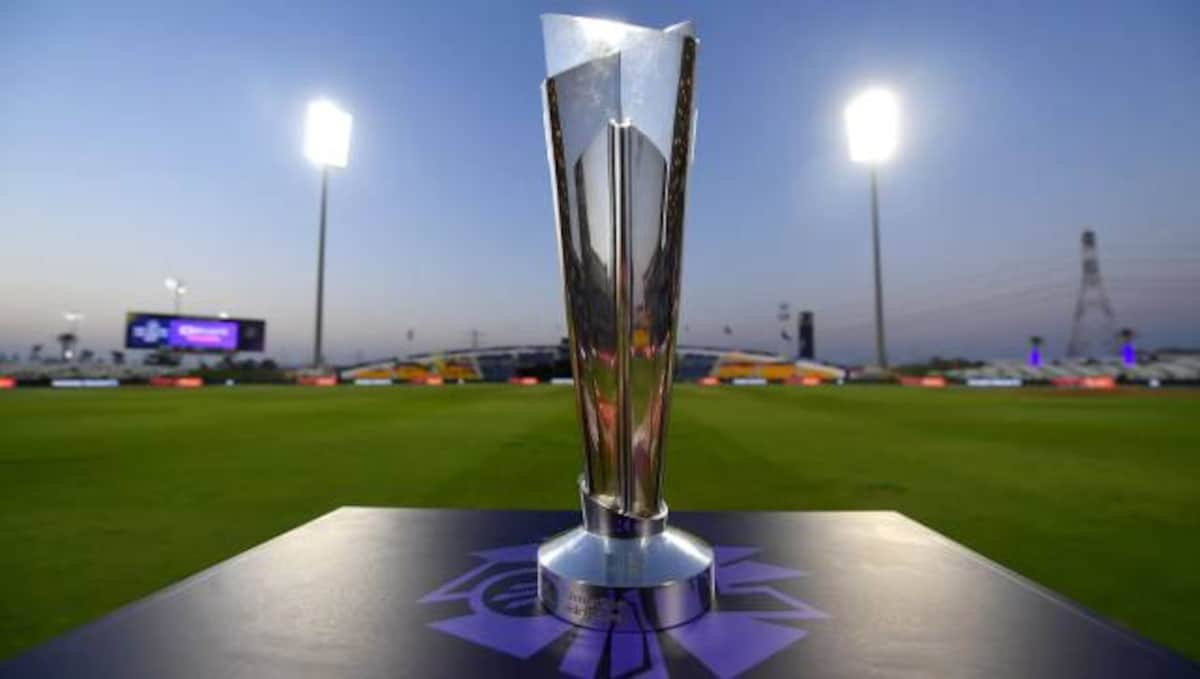 Here are the top 5 highest scorers in the T20 World Cup final:
Marlon Samuels - 85* vs England, 2016
Chasing the target of 156 against England at the iconic Eden Gardens, West Indies found themselves behind in the chase when they lost Johnson Charles, Chris Gayle, and Lendl Simmons inside the first 3 overs.
Marlon Samuels and Dwayne Bravo stitched a partnership of 75 (69), but then the wickets fell and when WI slipped to 107/6, England seemed favorites and remained till 19 runs were needed from 6 balls. But then: Carlos Brathwaite smashed 4 sixes in 4 balls to Ben Stokes to give the world one of the greatest T20 World Cup moments.
Samuels was awarded the Player of the Match for his 85* (66), in his innings he hit 9 fours and 2 sixes.
Kane Williamson - 85 vs Australia, 2021
New Zealand captain Kane Williamson stepped up on the night of the final - New Zealand's first-ever T20 WC final - in 2021 in Dubai against trans-Tasman rivals Australia.
At 76/2 in 11.1 overs, New Zealand's innings wasn't going anywhere before Williamson flipped a switch and attacked the Aussie bowlers, worst of all, their spearhead Mitchell Starc was smashed for 60 runs in 4 overs.
Williamson scored 85 runs in his terrifically paced innings off 48 balls, stroking 10 fours and 3 sixes, ending up with a strike rate of 177, which was, to be honest, a very un-Williamson strike rate. Williamson's 85 helped New Zealand reach 172, which, however, wasn't enough.
Marlon Samuels - 78 vs Sri Lanka, 2012
On the biggest of the nights in their T20 World Cup history, it was Marlon Samuels who stood tall in 2012 final vs Sri Lanka in Colombo, as he did again four years later vs England in Kolkata.
The home team Sri Lanka was the overwhelming favorite before the start of the final; their claim was strengthened further when West Indies fell to 14/2 losing Charles and Gayle in the powerplay with both the openers also eating up plenty of balls.
Samuels, though, remained unfazed, for he knew even a decent total would make up challenging for Sri Lanka in the face of the pressure of a home final and a potent WI bowling attack that included Narine and Badree.
Samuels planned his innings shrewdly and only took risks once he thought it was necessary in the latter half of his innings. He conjured a 59 (49) runs partnership with Bravo and then stitches small stands with others to take West Indies to a total of 137, not out of Sri Lanka's reach, but something the WI bowlers could fight with.
And they did spectacularly as Sri Lanka got bowled out for 101 with Samuels also himself returning with figures of 1/15 in 4 overs after he'd scored 78 (56) with the bat with the help of 3 fours and 6 sixes.
Mitchell Marsh - 77* vs New Zealand, 2021
Trolled, mocked, and questioned many times over his place whenever he played in big limited-overs games for Australia, Mitchell Marsh chose the biggest moment to answer each and every one of his detractors and doubters.
Staring a sizeable target of 173 - though which was par given the Dubai conditions and chase-friendly nature of the pitch - and after losing Aaron Finch in the third over, Mitchell Marsh wasn't holding himself back; he didn't have to either.
Marsh came out and clatters 6 fours and 4 sixes in his innings of 77 unbeaten runs off 50 balls. He had two sizzling partnerships with David Warner, 92 (59), and Glenn Maxwell, 66* (39), and helped Australia clinch their maiden T20 World Cup trophy.
Virat Kohli - 77 vs Sri Lanka, 2014
Virat Kohli had one of the best-ever T20 World Cups for a batsman in 2014 on the sluggish Bangladesh pitches - the Indian batter who was on the rise finished with 319 runs - the most by a large distance - hitting 4 half-centuries in 6 innings.
One of those fifties came in the final - vs Sri Lanka. While the experienced batters around him - Rohit, Rahane, Yuvraj, Dhoni - struggled to hit boundaries, Kohli clattered 5 fours and 4 sixes in his knock of 77 runs off 58 balls out of India's total of 130; Kohli scored almost 60 percent of India's runs in the final.
Sadly, such an epic tournament with the bat and a superb knock in the final ended up without a title.