T20 World Cup 2022: Rahul Dravid Made A Big Statement On Rishabh Pant
---
Indian head coach Rahul Dravid claimed that the Indian team management hasn't lost confidence in the keeper-batter Rishabh Pant. On Sunday, as the Indian cricket team locked horns with Zimbabwe in the last match of the Super-12 stage in Melbourne, Rishabh Pant got his first chance to play for the Indian side, replacing Dinesh Karthik.
The Indian team management preferred Dinesh Karthik over Pant in the first 4 matches of the Super 12 stages, a move that they had hinted at during the Asia Cup campaign where the veteran wicketkeeper-batter got most of the chances.
Pant, who was warming the bench in the first four games, got an opportunity in India's XI against Zimbabwe with captain Rohit Sharma confirming that the team wanted to give the young wicketkeeper an opportunity ahead of the semi-finals. However, to everyone's dismissal, Pant failed to live up to expectations in the shortest format of the game, scoring less than 1000 runs in 63 T20Is at an average of less than 25.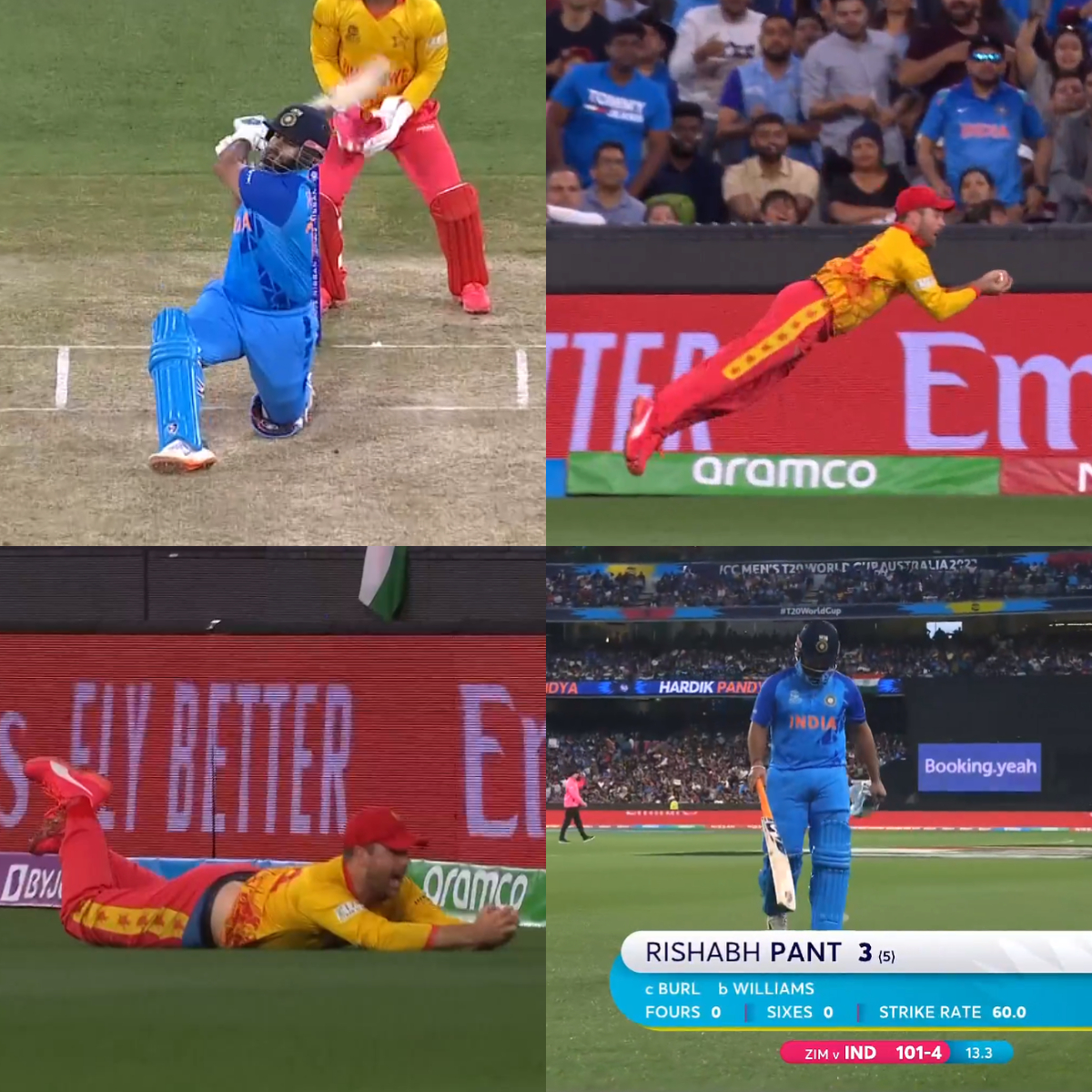 Meanwhile, after the match, Dravid said that Pant had been working hard in the nets, keeping himself ready for the opportunities. Dravid came out in support of the star batter and said that the leadership group has full faith in all the 15 players who are part of India's squad. He said:
"Yeah, I mean, it's not that we ever lost confidence in Rishabh. We have got confidence in all the 15 players in the squad. It's only 11 guys who can play. It depends on the combination that you have to play,"
Dravid said Pant had been working hard in the nets, keeping himself ready for opportunities. He said:
"The very fact that they are here and part of the World Cup tells you that we have confidence in them. It means that any time we can call them to play. When you pick 15 from so many other options, that means you have got a lot of confidence in your 15. Some people, sometimes, miss out."
"Rishabh has been batting a lot in the nets, does a lot of wicketkeeping practice, he is keeping himself ready," he added.