Team India New Adidas Test Jersey Has Violated ICC Guidelines: The Rohit Sharma-led Indian cricket team is currently gearing up for the second Test match against West Indies. India won the first Test match against Windies by 141 runs and an innings and now they must be looking forward to winning the second test match as well to register a clean sweep.
Meanwhile, during the ongoing series, the Indian cricket team was seen sporting a new jersey. that are designed Test kits by Adidas. However, the fans didn't like the jersey at all as unlike the World Test Championship final jersey, where the new jersey got a lot of praise for its aesthetics and design, the bilateral series jersey is receiving a lot of heat from the fans on social media.
The prime reason behind the reaction of the fans is that during the ICC events, the kit sponsor's logo takes a back seat and the country's name takes center stage, whereas, in the bilateral kits, the sponsor's logo replaced the country's name in the front of the shirt. Not just this, the jersey can even land the Indian cricket team in trouble.
Yes, you read that right. According to the reports, the Indian jersey is apparently violating the ICC clothing regulations for the World Test Championship and they might need a prompt solution for the same.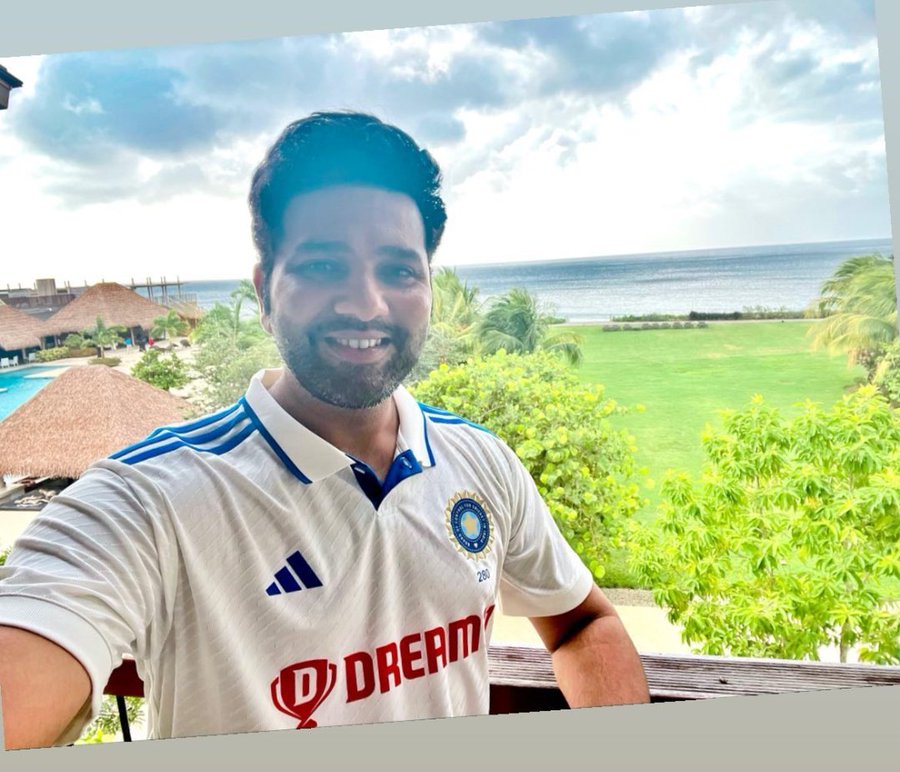 How Team India's new jersey is violating ICC rules?
Well, the Indian cricket team is currently wearing Adidas-manufactured kits as the renowned brand took over the rights earlier this year. But it has been reported that the Indian jersey has violated ICC clothing rules and regulations.
ICC has clear guidelines for how the jerseys of all the teams should be made. The guidelines clearly highlight the colors, structure, and commercial branding guidelines. However, it seems the Indian jersey has violated the guidelines.
"Playing shirts shall be plain white/cream, save that colored piping or trim shall be permitted subject to the following restrictions: Piping is restricted to 0.5 cm (0.2 in) in width," the ICC rule says.
In the Indian jersey that the players are wearing in the ongoing series against West Indies, the piping clearly is bigger than the maximum recommended limit. In fact, the three stripes of Adidas extending from the collars are thicker than the limit and thus it violates ICC regulations.
It has to be noted that if ICC takes any action or issues any warrant against West Indies than the team will have to change the appearance of their kit.
NOTE: No action has been taken by the ICC so far but it is being reported that some changes have been made in Team India's jersey to fit the criteria.