Former England captain Nasser Hussain reckons the "real" hero of India's win over New Zealand in the semi-final, and of India's success in the World Cup 2023, is their captain, Rohit Sharma, who has played a fearless brand of cricket throughout the tournament, which has allowed the likes of Virat Kohli to take time in settling himself in for a long knock.
Sharma has simply been the best, most dominating first-powerplay opener in the World Cup 2023. When confronted with the major challenge against Boult and Southee in the semi-final, Rohit took the challenge head-on and smashed 47 runs in only 29 balls, setting up the platform for the rest of the Indian batters to take the total to 398.
Kohli and Shreyas Iyer hit centuries before Shami took a record-breaking 7-wicket haul. However, for Nasser Hussain, Rohit was the "genuine" hero for Team India in the semi-final.
"The headlines tomorrow will be about (Virat) Kohli, will be about Shreyas Iyer, and will be about Mohammad Shami. But the genuine hero of this Indian side, and the man who has changed the culture of this Indian side is Rohit Sharma," Hussain said on Sky Sports.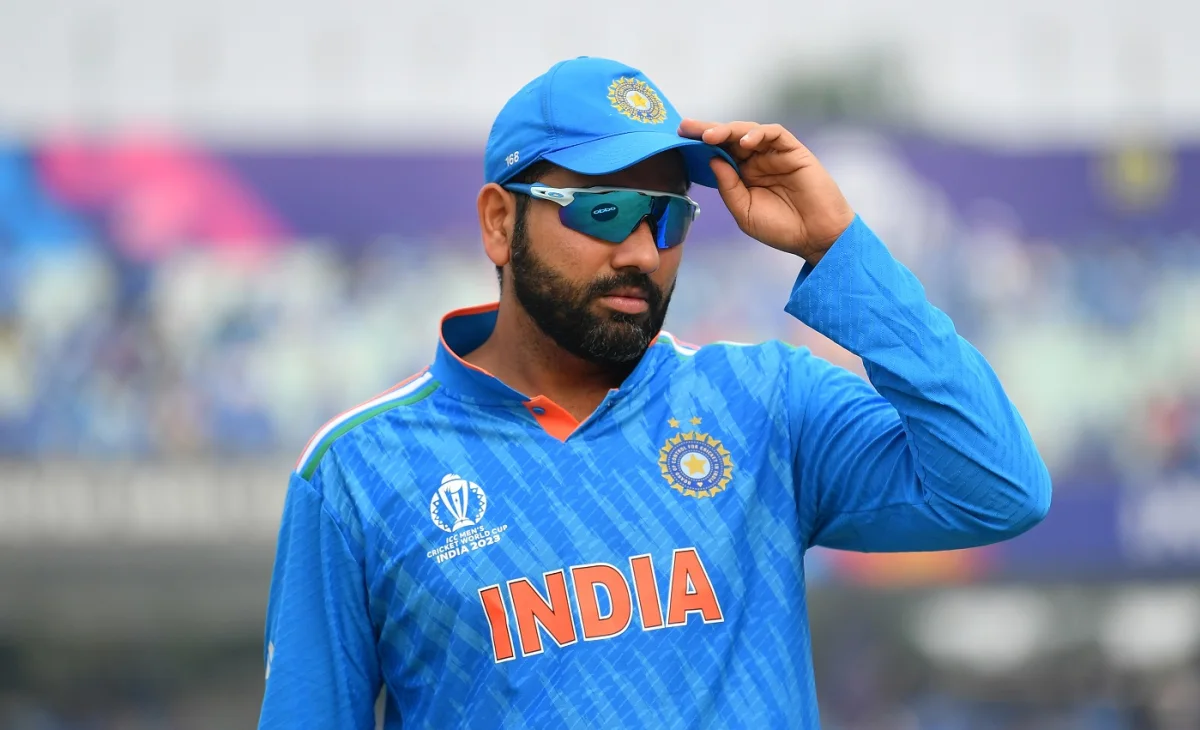 "Rohit Sharma told DK that India needed to change"
Rohit Sharma has scored 550 runs at a strike rate of 124 in the World Cup 2023. He's been disdainful and dominating in the first powerplay: 354 runs at a strike rate of 133, no opener is close to Rohit's strike rate.
Hussain reveals a conversation between Rohit and Dinesh Karthik, who now also works as a commentator, after India's semi-final exit at the T20 World Cup last year in Adelaide.
"Dinesh Karthik was with the side when India played England in the semi-final of T20 World Cup in Adelaide, where they played meek, timid cricket, got a below-par score and England knocked them off by 10 wickets. he told DK that India needed to change.
"It's one thing saying that; it's another to actually go out there and walk the talk. I think that the real hero today was Rohit. And the first time India have been tested. Group stage is one thing and a knockout game – can you do it again? Can you play fearless cricket? 
"The skipper went out there and showed everyone, and showed his dressing room, that we are going to carry on exactly the same way," Hussain gushed in praise for the India skipper.
Watch it here:
"The genuine hero, the actual man who has changed the culture of this Indian team, is Rohit Sharma."

Nasser Hussain stating facts that @GautamGambhir has been saying from past many months.

— Madhav Sharma (@HashTagCricket) November 16, 2023
The final is on Sunday in Ahmedabad.