No team comes close to Australia regarding the dominance, aura, and trophies in ODI World Cup success.
Australia are the most successful team in ODI World Cup history having won 5 trophies – in 1987, 1999, 2003, 2007, and 2015 – and the only team to make a hat-trick of titles.
Australia have played 94 ODI World Cup games, winning 69 of them – easily the most for any team. Their Win-Loss ratio being a staggering 3.0, miles ahead of the next best which is 1.8 that of India.
Australia further hold the record for the longest winning streak in World Cup history – they went unbeaten in 34 straight games between 1999 World Cup and 2011 World Cup, with India ending that streak in the 2011 WC quarter-final.
Their dominance and success have been underscored by the number of individual top performers with the bat. Australia have boasted some of the biggest names in the batting department in cricket history, many of them performed well at the World Cup level.
Here are Australia's top 5 run-scorers in ODI World Cup history:
Ricky Ponting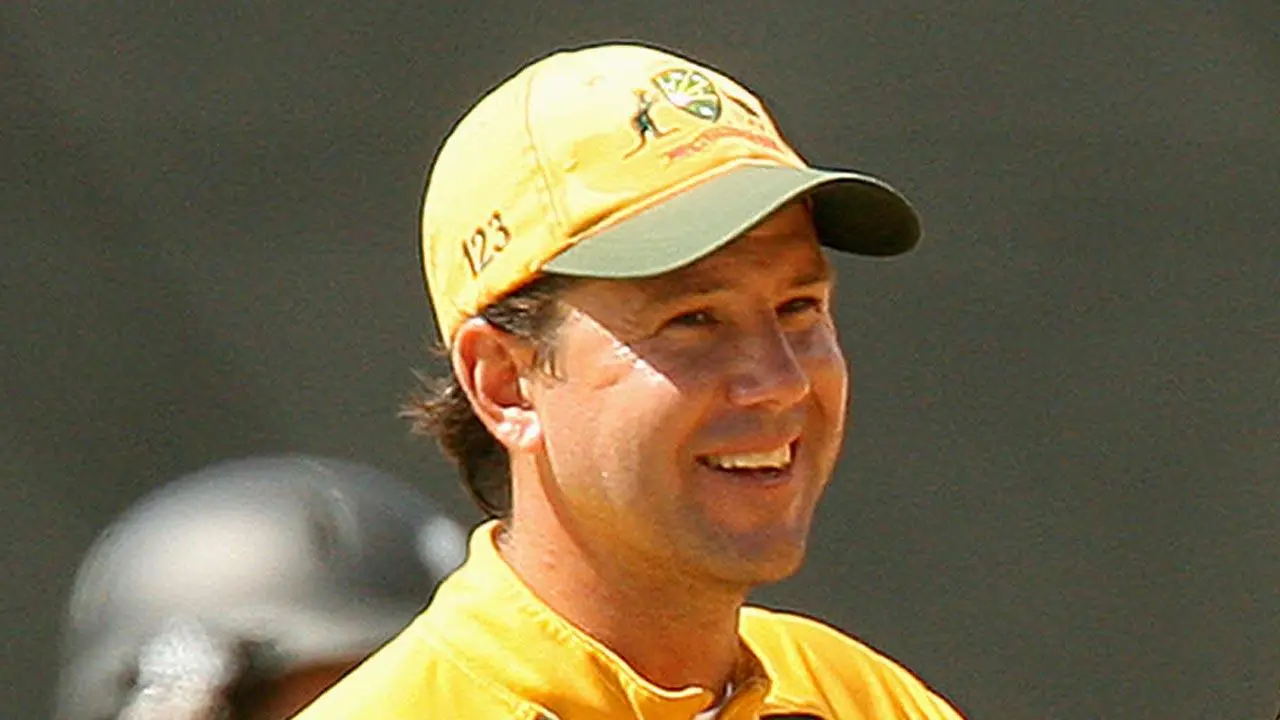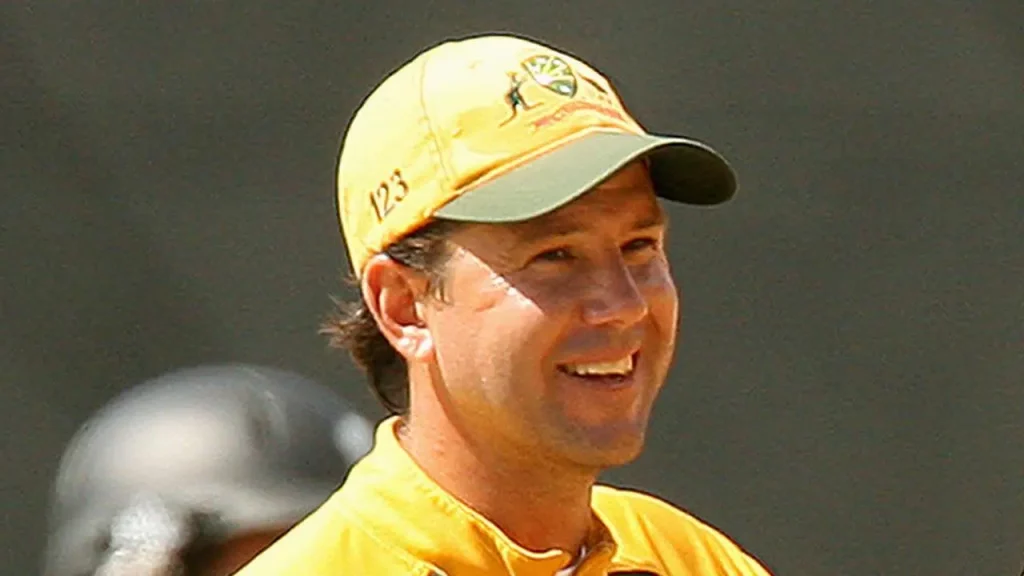 Ricky Ponting is the all-time second-highest run-scorer in ODI World Cup history. The former Australian captain scored 1743 runs – only behind Sachin Tendulkar's tally of 2278 runs.
In 46 matches in the World Cup, Ponting averaged 42, notching up 5 centuries and 6 fifties. His best of 140* came in that famous 2003 final win against India in Johannesburg. Ponting is one of the two captains to have won two ODI World Cups as skipper and one of the only three players to have won 3 ODI World Cups along with Glenn McGrath and Adam Gilchrist.
Adam Gilchrist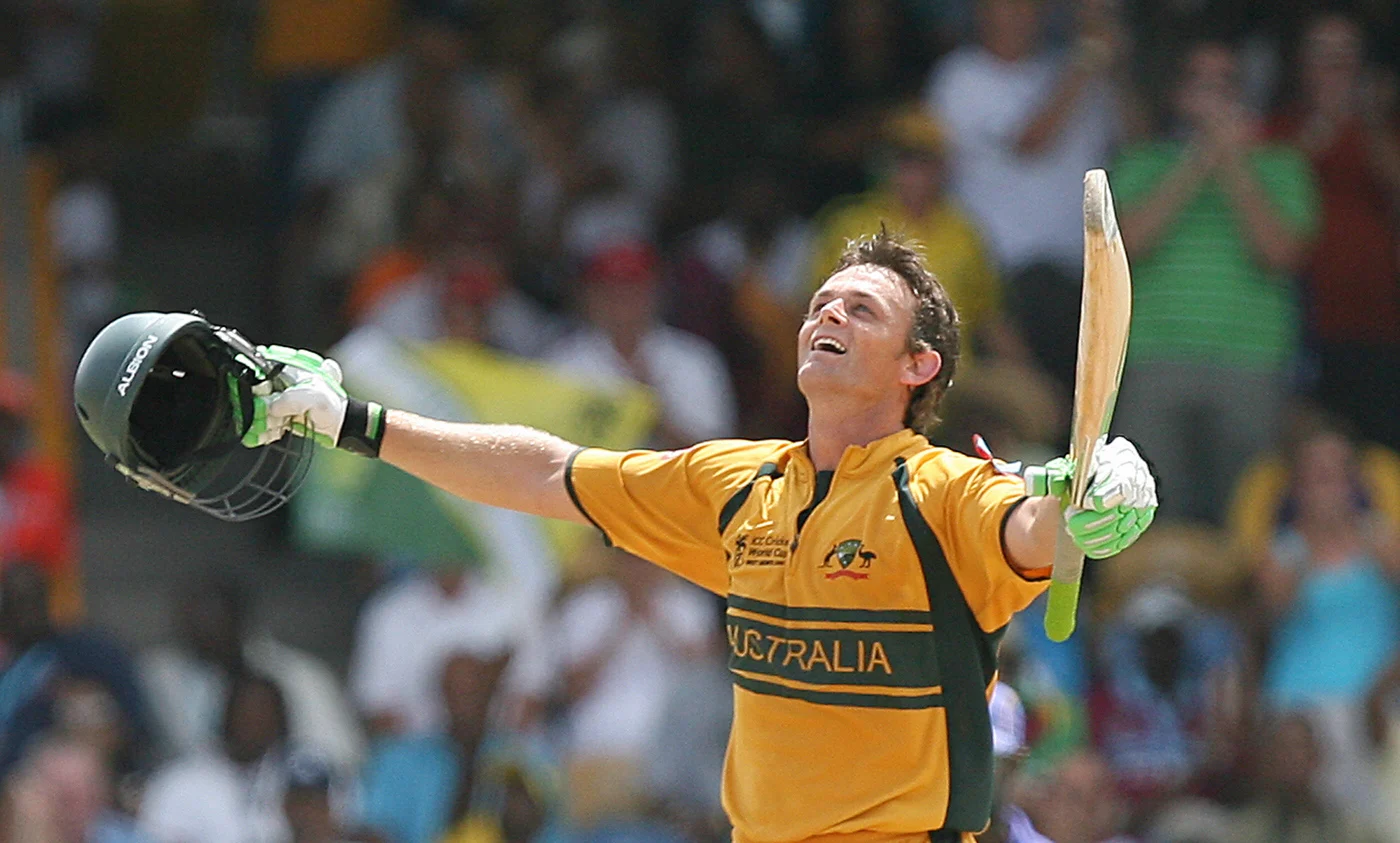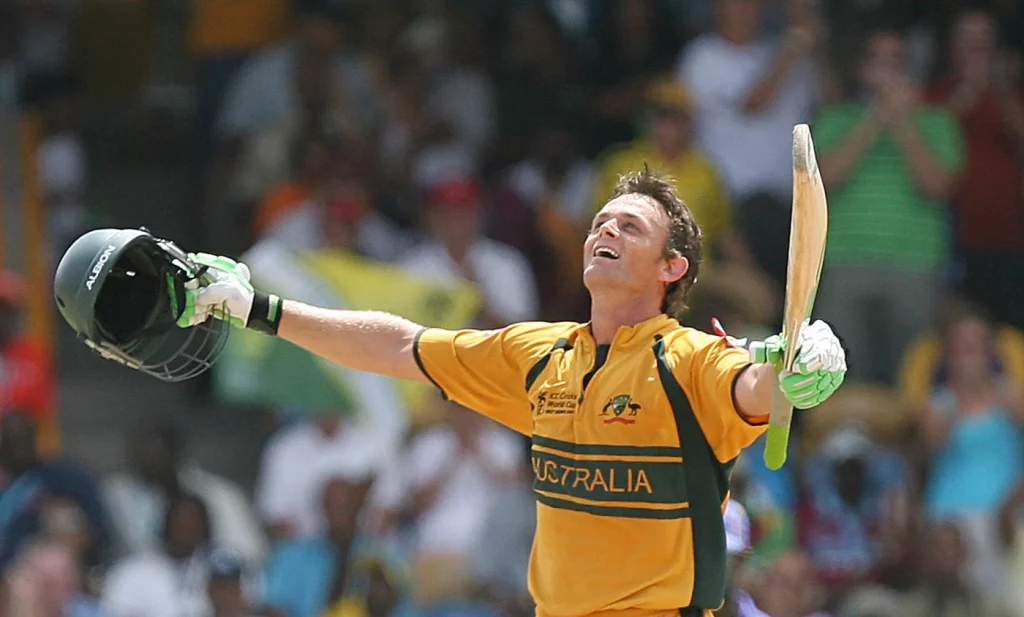 One of the greatest wicket-keeper-batsman of all-time, Adam Gilchrist is Australia's second-highest scorer in ODI World Cups. The dynamic opener is one of the three players to have won the coveted trophy thrice.
Gilchrist smashed 1085 runs in 31 World Cup outings at an average of 36 with strike rate of 98 and often gave Australia a thumping start. He hit only one World Cup century – that came in the biggest game of the 2007 World Cup – in the final against Sri Lanka – 149 (104). The southpaw also smashed 8 half-centuries.
Mark Waugh
Stylish batsman Mark Waugh had a prolific time batting in the World Cups. Opener in the 1999 WC Winning team, Waugh played in three World Cups, amassing 1004 runs at an average of 52 with four centuries and 4 fifties to his name.
David Warner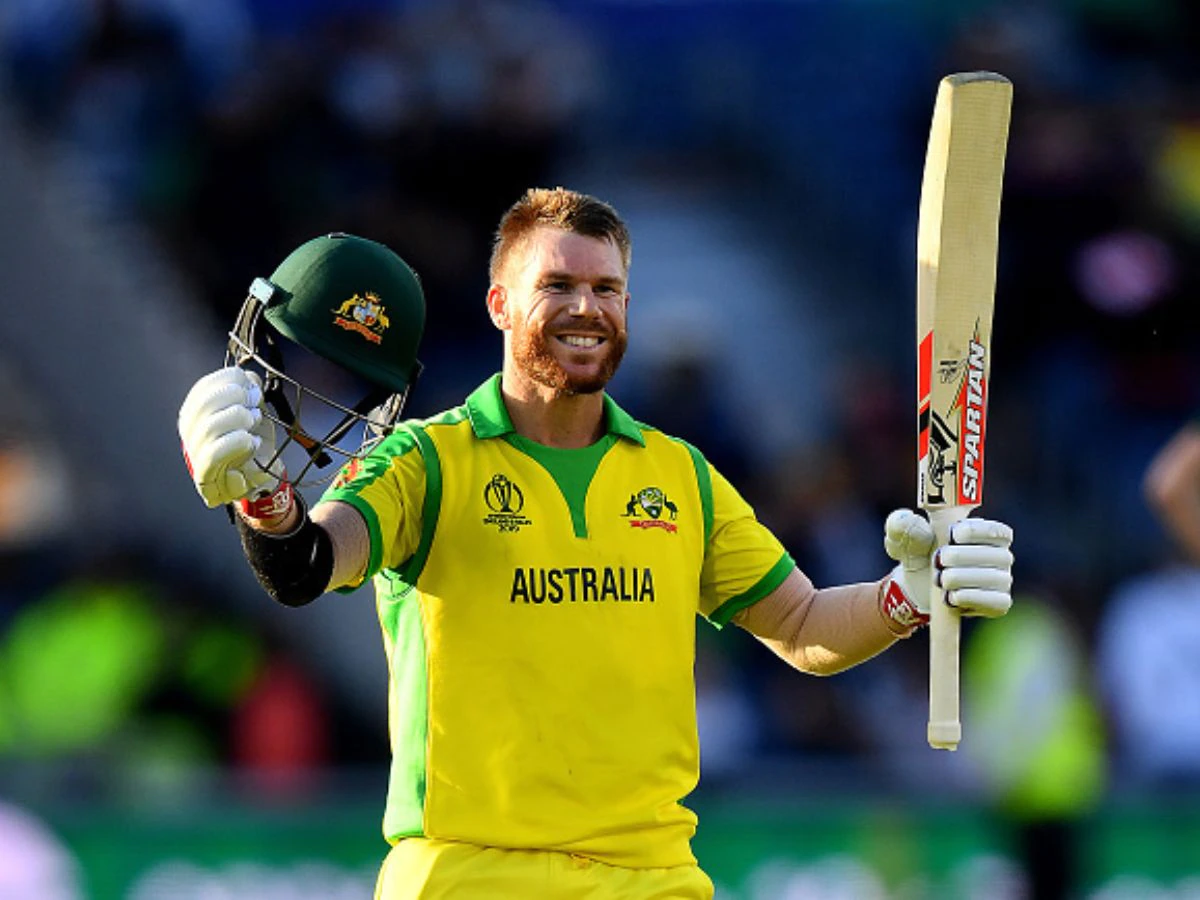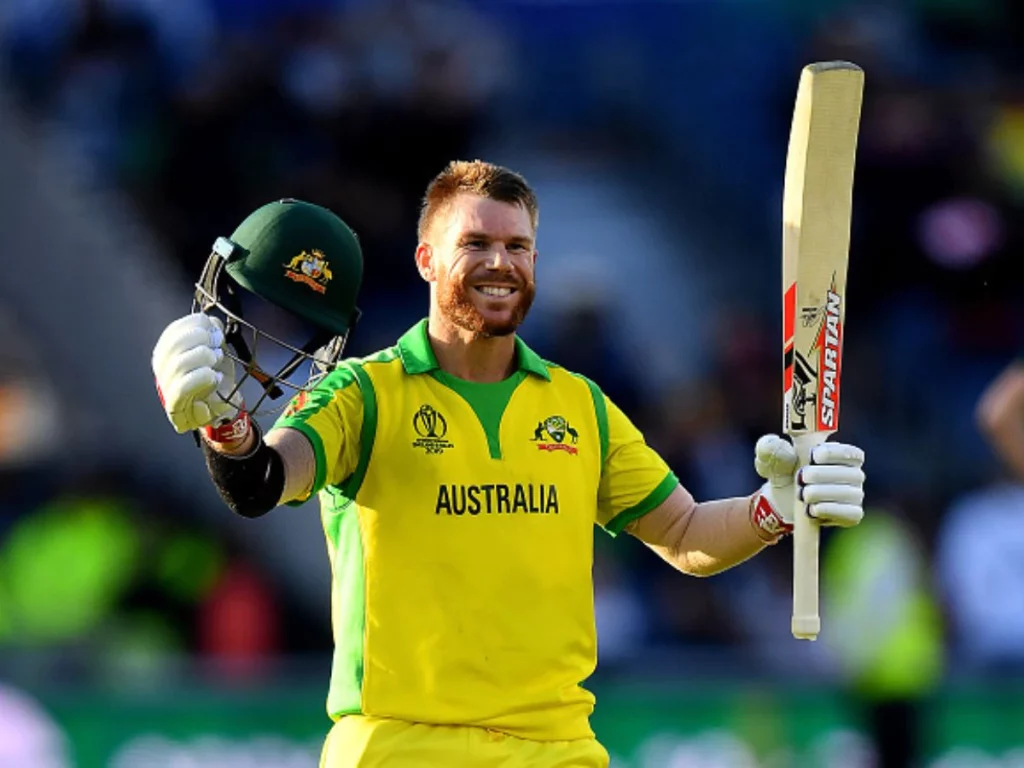 Known as the 'Bull', the pocket dynamo opener David Warner brought his best in World Cups. In 18 knocks across the 2015 and 2019 World Cups, Warner scored 992 runs at a terrific average of 62, notching up 4 centuries and 3 fifties.
Matthew Hayden
One of the most destructive white-ball openers of all-time, Matthew Hayden scored 987 runs across the 2003 and 2007 World Cups at a sizzling average of 51. Hayden cracked 3 centuries and 2 fifties in 21 knocks in the competition.