---
The Board of Control for Cricket in India announced on the eve of the team's ODI against Sri Lanka that ace fast bowler Jasprit Bumrah will not be making his comeback from injury in the upcoming series. Jasprit Bumrah, who was earlier named in the squad after being declared fit, will miss the upcoming ODI series against Sri Lanka.
While the BCCI said that Jasprit "will need some more time to build bowling resilience", however, later Indian captain Rohit Sharma revealed that the star pacer felt some stiffness while bowling at the National Cricket Academy in Bengaluru. He revealed:
"It is a very unfortunate incident with him. Poor guy has been working hard at the NCA all this time. Just when he got back to full fitness - he had started bowling and everything - it happened in the last two days. He felt a little bit of stiffness in his back. It is nothing major, just a stiffness and when Bumrah says anything, we have to be very cautious about it. That is what we did. I thought it was important for us to make the decision then to just pull him out," said Rohit in a press conference ahead of the first ODI in Guwahati.
He added: "When we named him, he was in the process of getting his workloads up. He was bowling in the nets. Just felt a little bit of stiffness in the back so we pulled him out. We need to be very careful with him. He had a major injury before the World Cup so we just need to be careful."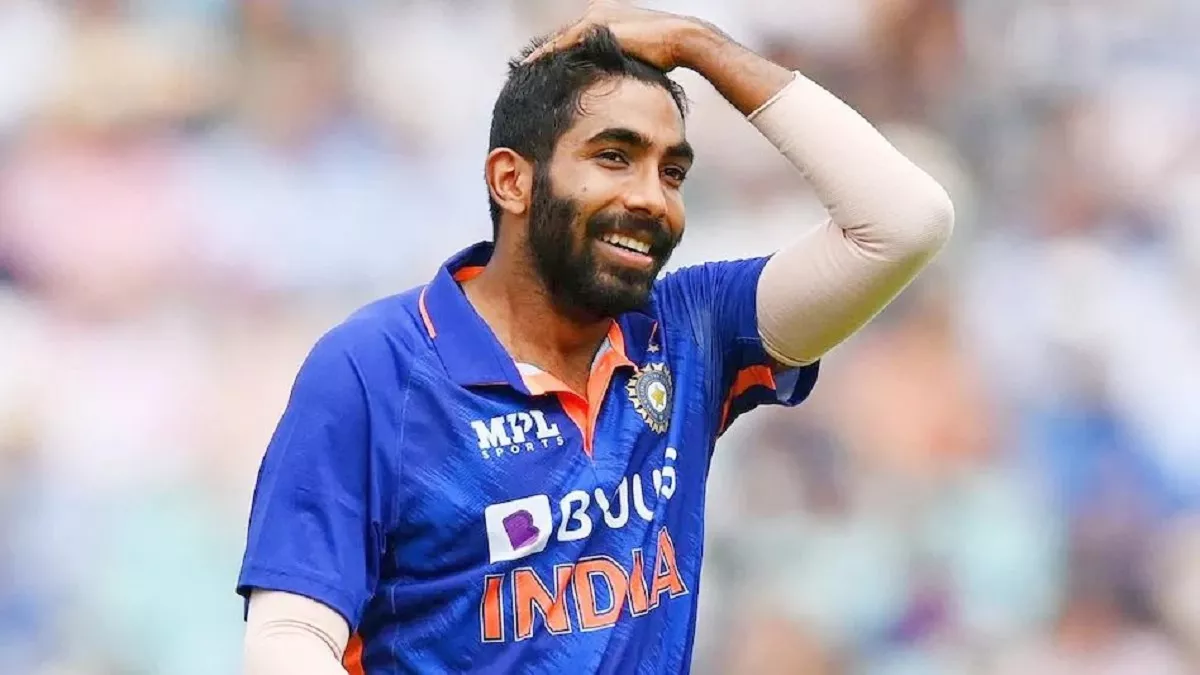 The BCCI had said in its statement that the selectors have not named any replacement for Bumrah. Meanwhile, fans on social media were left disappointed with the latest development on Bumrah as they were anxiously waiting for the pacer's return. Fans flooded the social media with their angry reactions to the latest development.
Check out the reactions of angry fans:
Yes fitness jarori uski bhai.
Ek adh international se kya jayega
IPL me fit hona chaiye 14 matches hai wha

World ki best league hai har year accha khasa amount milta hai , why not ye fit rahe IPL ke liye

— Ajeet Chaudhary 🇮🇳 (@ajeet_ch2022) January 9, 2023
Yes fitness jarori uski bhai.
Ek adh international se kya jayega
IPL me fit hona chaiye 14 matches hai wha

World ki best league hai har year accha khasa amount milta hai , why not ye fit rahe IPL ke liye

— Ajeet Chaudhary 🇮🇳 (@ajeet_ch2022) January 9, 2023
Jasprit Bumrah will not play in the ODI vs Sri Lanka as B̶C̶C̶I̶ Ambani decided not to r̶u̶s̶h̶ strain him. (Source - Cricbuzz).

— Sashank Ramesh (@speak2sachin) January 9, 2023
Jasprit Bumrah will not play in the ODI vs Sri Lanka as B̶C̶C̶I̶ Ambani decided not to r̶u̶s̶h̶ strain him. (Source - Cricbuzz).

— Sashank Ramesh (@speak2sachin) January 9, 2023
Koi jaldi nahi hai direct ipl mein khilana🥰🥰

— Luckyy (@oyeluckyy_) January 9, 2023
Maal phunk ke team select karte hai kya
Bc bumrah ko team mein liya he kyun agar khilana nai....

— Vishal Gupta (@VishalG11764410) January 9, 2023
Yes coz IPL is coming....he needs to b fit for that.....

— Riders (@Shib15507) January 9, 2023
Ambani decided not to risk him before IPL. WC aate rahenge jaate rahenge lekin IPL should be priority for every player. When Rohit being cap can take rest against good team of Sa in 5 T20i after IPL then why not Boom and Ro also played all matches in IPL after being Disqualified

— BCCI Domestic (@Pakistanlove000) January 9, 2023
BCCI ek Circuss hai vaha Selection Commeeti Jokers hai aur Ham Audience.

— ಕನ್ನಡಿಗಾ VEntertain (@VEntertain321) January 9, 2023
Jasprit Bumrah will be available for IPL 2023 : BCCI Source

— Vaibhav Bhola 🇮🇳 (@VibhuBhola) January 9, 2023
Curious case of Jasprit Bumrah 🤔

— Sushant Mehta (@SushantNMehta) January 9, 2023
Jasprit Bumrah ☕☕☕ pic.twitter.com/0HNLMhQ2B9

— UmdarTamker (@UmdarTamker) January 9, 2023