---
India had a memorable year in 2021 in Test cricket. Series win in Australia, series lead in England, reaching the WTC final, hammering England at home, and even went 1-0 up in South Africa.
2022, however, was a lot less kind for India. Starting the year with the Test series and ODI white-wash in South Africa, the Indian men's cricket team barely gained stability and solidity away from home. At home, India clean-swept everything, but outside they were found wanting.
Edgbaston Test lost, and lost the opportunity to win a Test series in England, the ODI and T20I series wins acted as a balm. Then came more heartbreaks: failures to reach the finals of the Asia Cup and T20 World Cup. To add salt to injury, India also lost the ODI series in Bangladesh and were close to losing the Dhaka Test too.
Heading into 2023, the BCCI has to wake up from their slumber and pay heed to the losses and make bold, tough decisions, and not just keep a tab of the astronomical money they have been minting.
India have a home ODI World Cup, and their best chance to win an ICC trophy again. Before that, they host 4 Tests vs Australia, a series crucial for them to reach the WTC final.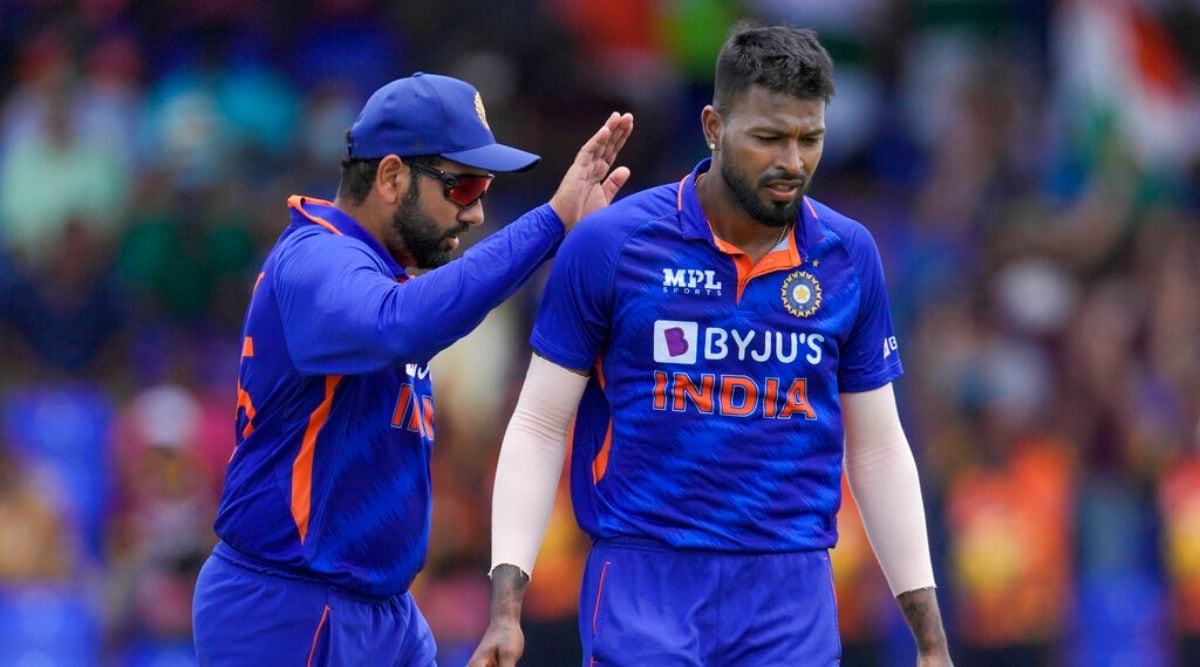 Here are 3 things BCCI should do at the start of 2023 for the sake of Indian cricket:
Make Hardik Pandya the new T20I captain
Rohit Sharma is certainly on the wane. With the Tests and ODI taking preference in 2023 - because of ODI WC and WTC - Rohit is hardly going to feature in the T20Is considering this fitness is already not great and he will need workload management. Same is the case with vice-captain KL Rahul, although Rahul has done little to suggest he's capable of captaining the Indian team, and might not even hold his place in the side anymore.
In that case, the best route for the BCCI to prepare Team India for the 2024 T20 World Cup, it seems, should be to appoint a new captain (read: Hardik Pandya) and give the all-rounder all the time and space he need to make his own team in the T20 format.
Pandya led Gujarat Titans to the IPL 2022 title while leading for the first time at higher-level cricket. Pandya is astute, he's calm, he's known to back his players; having played a lot of his cricket under Dhoni and Rohit Sharma, Pandya brings qualities of both as a captain.
Appoint a new T20I coach
Although Indian cricket has never had two coaches at the same time, at some point a new precedent has to be set by the BCCI. They only need to look as far as the England men's cricket team, who have achieved great success in both white-ball and red-ball formats this year under two different coach.
Under white-ball coach Matthew Mott, Jos Buttler's side won the T20 World Cup, and under Brendon McCullum as the Test coach, Ben Stokes's side has transformed Test cricket, and currently are with 9 wins and 1 loss.
Many experts have already suggested BCCI to rope in a Gujarat Titans coach Ashish Nehra as their new T20I coach; the Pandya-Nehra pair has already done wonders in the IPL. But, it need not necessarily be an Indian, there are plenty of great T20 coaches in foreign leagues who'd love to be given the commandship of India's T20I team.
What this will do is relieve Rahul Dravid of the extra burden of the T20I format, which already will be taking the back seat in 2023. Even in 2022, Dravid was rested from the tours of Ireland and New Zealand, with VVS Laxman filling in as the interim coach, so it'd be better to have Dravid focus on the two longer formats and have someone who has himself had experienced T20 cricket in recent years coach the T20I team.
Get under the bottom of why players keep getting injured; if unsatisfied, hire a new medical team
It can be argued that India's embarrassment at the Asia Cup, T20 World Cup and in Bangladesh could have been avoided had they had their key players fit. Jadeja and Bumrah have been out for long-time injuries. Rohit Sharma himself has missed games due to various reasons. KL Rahul's injury after the IPL has surely hurt his career as he hasn't returned the same as a batsman.
The two baffling cases were with Bumrah and Deepak Chahar. Both the players suffered had spent considerable time at the NCA due to injuries. As the T20 WC came near, both were declared fit and played for India, but soon picked up back injuries that has now sidelined them for months again.
The new BCCI President Roger Binny has vowed to get a full report of these injury-laden issues. Not just why players keep getting injured, but, and importantly, why do their injuries flare up again even though they had been declared fit by the NCA.