---
The Sanju Samson and Team India is a weird story in itself. When the selectors and team management kept Samson out of the XI and played him infrequently, Samson kept performing well in IPL and domestic cricket.
Now, in the past month, it had looked like he will get a long run in the national team, Samson gets injured and is currently out for a few weeks. He'd missed all but one of the 6 matches against Sri Lanka, and will miss all 6 games against New Zealand too. His return, now, will be in the IPL 2023 straightaway.
A few slots seemed to have opened up in India's T20I team as Rohit and Kohli were not selected for the T20I series against Sri Lanka and New Zealand. One slot, though, that many believe is still not certain is that of opener KL Rahul, who hasn't been performing up to expectations in T20 cricket.
There are a few reasonable reasons for us to believe that it should be Sanju Samson who should take the place of KL Rahul in Team India's T20I side as India build up for the 2024 T20 World Cup.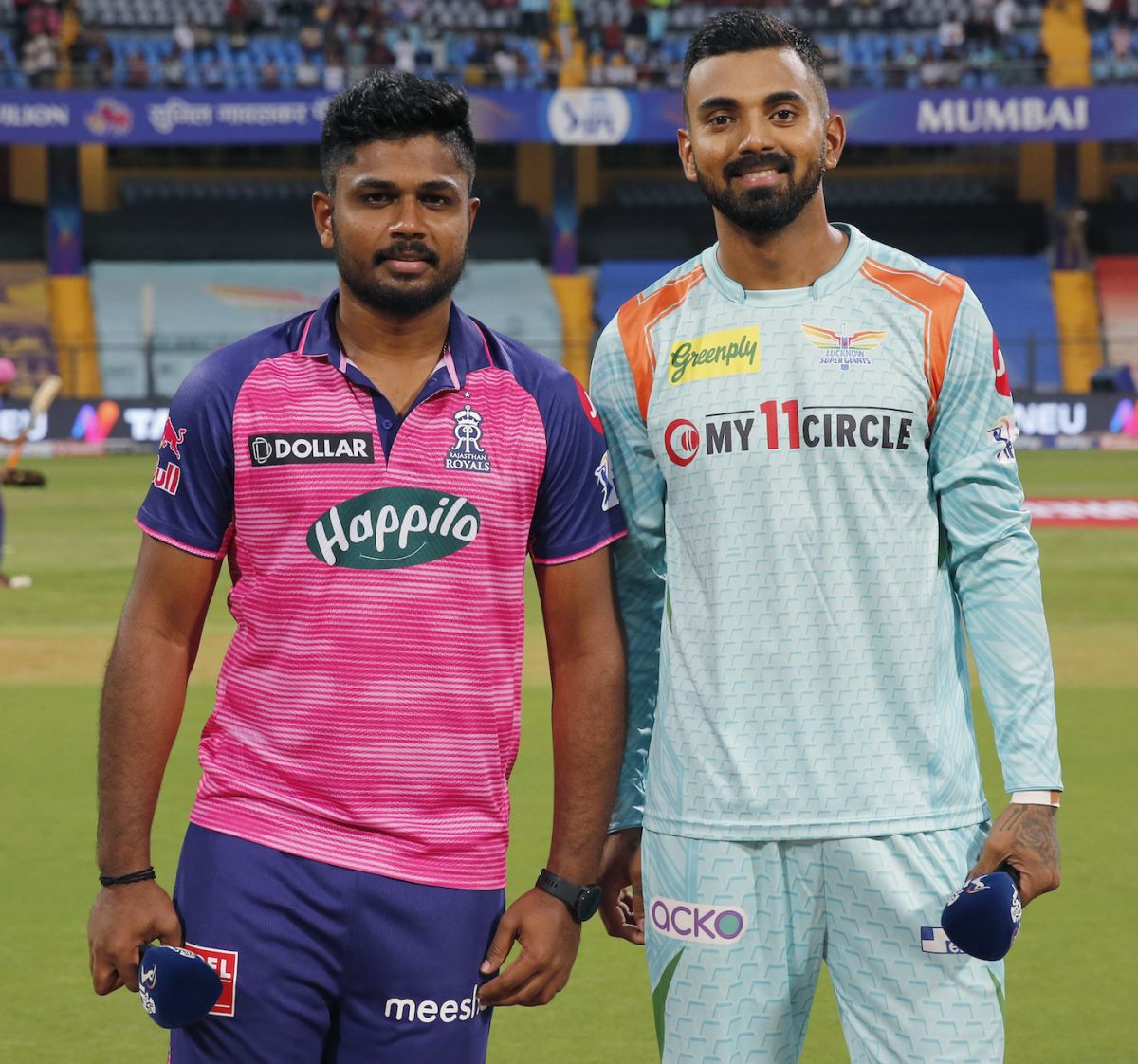 Here are 3 reasons why Sanju Samson should be picked instead of KL Rahul in the T20I XI:
Samson is certainly more aggressive than KL Rahul
There is little to argue in this opinion; this is a plain fact. And you don't even need stats to verify this, as our eye tests are enough to assert that Samson is a more aggressive, more intent-merchant than KL Rahul when it comes to T20 cricket.
Since 2019, in the IPL Samson has a strike rate of 146 and an average of 32 in the IPL. In the same period, though KL Rahul has a higher average of 55, it is his strike rate of 134 in the IPL since 2019 that has met severe criticism, and has even led fans and experts to term KL Rahul as a selfish batsman.
In T20Is too, Samson has played more attackingly than KL Rahul despite his place not being assured in the side. Since December 2020, when cricket resumed, Samson has a strike rate of 140 in T20Is, while KL Rahul is far behind with a strike rate of 128.
In modern T20 cricket, where the best teams and best T20 batters are focusing more on attacking cricket in order to score quick runs for the team's benefit, India need batters like Samson and not KL Rahul in their T20I side.
Samson is also a better captaincy material than KL Rahul
27-year-old Sanju Samson marches the Rajasthan Royals to the final of the IPL 2022, despite having a clearly imbalanced team most of the times, where they either seemed a batsman short or a bowler short. To balance that with a mediocre overseas all-rounder, they'd lose on at least one department. Samson, though, marshaled his side brilliantly, which had some senior players like Buttler, Ashwin and Chahal as well as a number of youngsters too.
As far fetched as it may sound right now, but Samson is a better future India T20I captaincy candidate than the 31-year-old KL Rahul, whose two teams - Punjab and Lucknow -have only faced disappointments under his captaincy in last three IPL seasons.
KL Rahul should be asked to focus on the other two formats of more importance now
Another reason why we suggest KL Rahul be dropped from the T20I side is that he is a better batsman in the other two formats. Rahul has done well in ODIs at number 5, and is still a strong opening candidate in Tests despite Gill's rise. The workload management of an Indan player who plays all three formats plus the IPL is imperative.
Rahul has also had injury issues in the past couple of years due to playing so much of cricket. Now with the T20I cricket taking backseat, it is time the India selectors also make the bold call of telling him that he's no longer needed in T20Is.