---
The Mankading - running out of the non-striker who is backing up too far - is an enraged debate in recent years with even current and ex-cricketers making their point very clear about their opinions, and on which side of the debate they stand on very clear.
Some point out the law that stated that Mankading is a totally legal way of dismissing a batsman. The opposing section continues to bring up the Spirit Of Cricket. There is also a section of people who believe Mankading is fine as long as the bowling/fielding team had given the batter a warning first.
The term Mankading emerged from the first major instance of such a run out in Test cricket when India's Vinoo Mankad ran Australia's Bill Brown out at the non-striker's end in the 1947/48 SCG Test.
Last year, the MCC moved this sort of dismissal from the 'Unfair Play' section to the 'Run out' section. However, many fans, current, and ex-cricketers, do not support this mode of dismissal, and speak highly of the 'Spirit of Cricket'.
Here are 5 prominent cricketers (current of former) who have openly supported mankading:
Ravichandran Ashwin
There has been perhaps no greater a cricketer to have spoken and opined his views in favor of the running out of the non-striker who's backing up too far than R Ashwin. The man who is, in a way, responsible for a majority of Indian fans supporting the mankad dismissal, and the man who has championed for normalizing and destigmatizing this.
Ashwin blew up the cricket fraternity when he ran Buttler out in the IPL when Buttler was backing up outside the bowler's crease. Ashwin copped plenty of criticism from different corners of the globe, but he stood in his beliefs - everytime simply pointing out that it is a legitimate form of dismissal.
"If the non-striker ends up on strike because of that extra step he is taking, he might smash a six," Ashwin said. "The bowlers should not have any second thoughts on running the non-striker out is my opinion. Non-striker leaving the crease early is the actual unfair play in this whole scenario, not the bowler running them out."
Alex Hales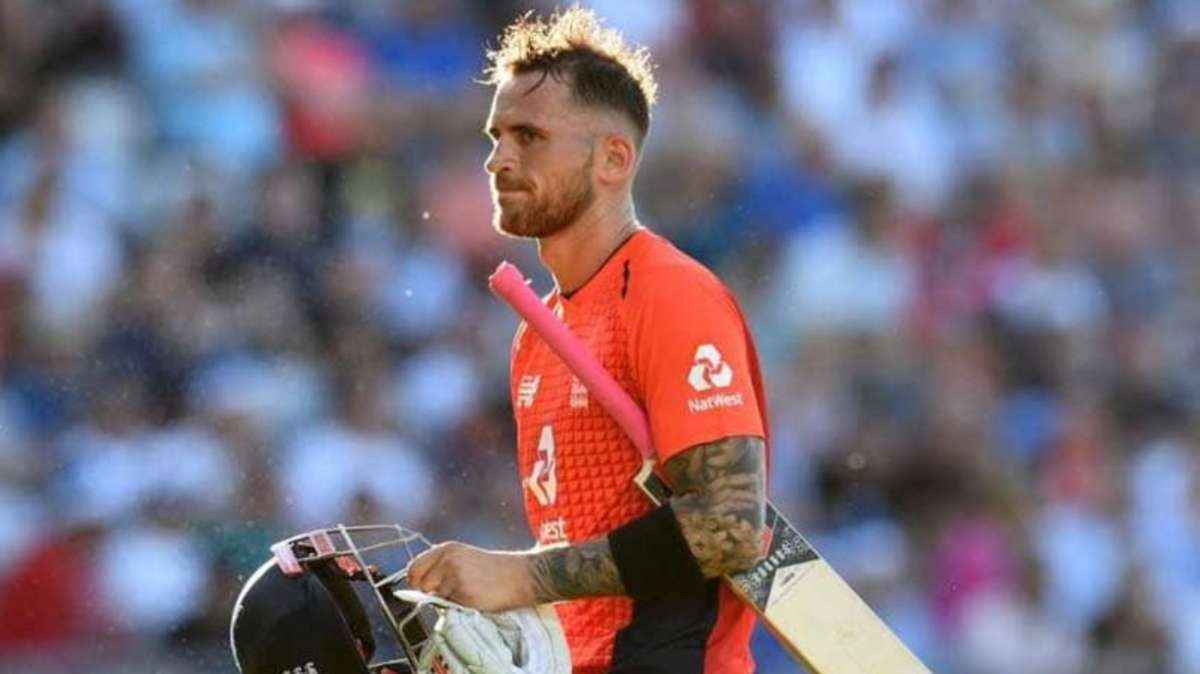 Despite being a batsman, Alex Hales is in so favor of a bowling mankading the non-striker, that he even shut down his England teammate Sam Billings when Billings spoke against Deepti Sharma, who had mankaded Dean in last year's ODI in Lord's.
"It shouldn't be difficult for the non striker to stay in their crease til the ball has left the hand," Hales tweeted, making it clear on which side of the debate he is.
Venkatesh Prasad
Former India pacer Venkatesh Prasad recently went after legendary Aussie batter Mark Waugh on this topic. Recently, Waugh expressed his displeasure at a Pakistan bowler running out a Rwanda batter, who was backing up at the non-striker's end, during the Women's U-19 World Cup. Waugh said that the thing he hated the most about this was teams are deliberately planning to affect such dismissals.
To this, Venkatesh gave a hilarious sarcastic reply.
"Yes right, bowlers planning to get a player out by legal means is the worst thing. Batsman wanting to take unfair advantage by not staying back in the crease is the best thing."
Harmanpreet Kaur
There is no greater confidence-booster for a bowler doing a mankad than their own captain publicly supporting the bowler's decision. India skipper Harmanpreet Kaur was straight as an arrow when she threw her weight behind Deepti.
"Today whatever we have done I don't think it was any crime," Harmanpreet said. "It is part of the game and it is an ICC rule and I think we just need to back our player.
"I'm actually very happy she was aware of that, and the batter she is taking too long a stride I think. I don't think she has done something wrong and we just need to back her."
Virender Sehwag
Another former cricketer who isn't afraid of speaking his mind, and trolling ex-players of other nations is Virender Sehwag, who trolled the "losers" of the English cricket fraternity who were going after Deepti.