India's sensational cricketer KL Rahul and Bollywood actress Athiya Shetty have been making a lot of news lately, however, for all the romantic reasons. KL Rahul recently made his relationship with Athiya Shetty official via an adorable Instagram post. Followed by this, the couple made heads turn after their first public appearance at the special …
---
India's sensational cricketer KL Rahul and Bollywood actress Athiya Shetty have been making a lot of news lately, however, for all the romantic reasons. KL Rahul recently made his relationship with Athiya Shetty official via an adorable Instagram post. Followed by this, the couple made heads turn after their first public appearance at the special screening of 'Tadap'.
Athiya and KL Rahul have been dating each other for quite some time. Recently, an inside picture from the special screening of Ahan Shetty's debut film Tadap went viral, where Athiya can be seen resting her head on his shoulder.
Here, check out the picture:
View this post on Instagram
Meanwhile, a few pictures of Rahul and Athiya are going viral on social media that have left the netizens in awe of this beautiful couple. Recently, KL Rahul wore a T-shirt with a tiger on it in a new picture shared on his Instagram page. Fans were quick to notice that Athiya wore the same T-shirt in a mirror selfie that she posted online.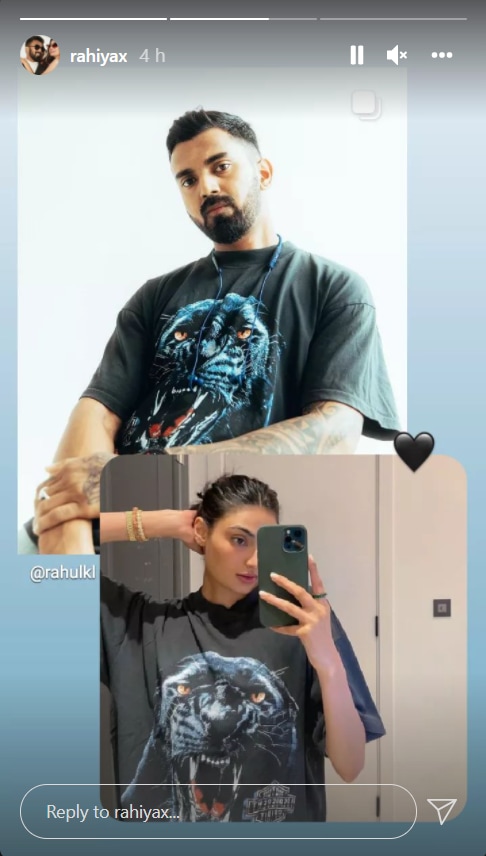 In no time, the pictures of the couple started circulating on social media. But this isn't the first time that Athiya and Rahul have shared outfits. Earlier, they were seen wearing the same white sweatshirt in different pictures.
Here, check out the picture: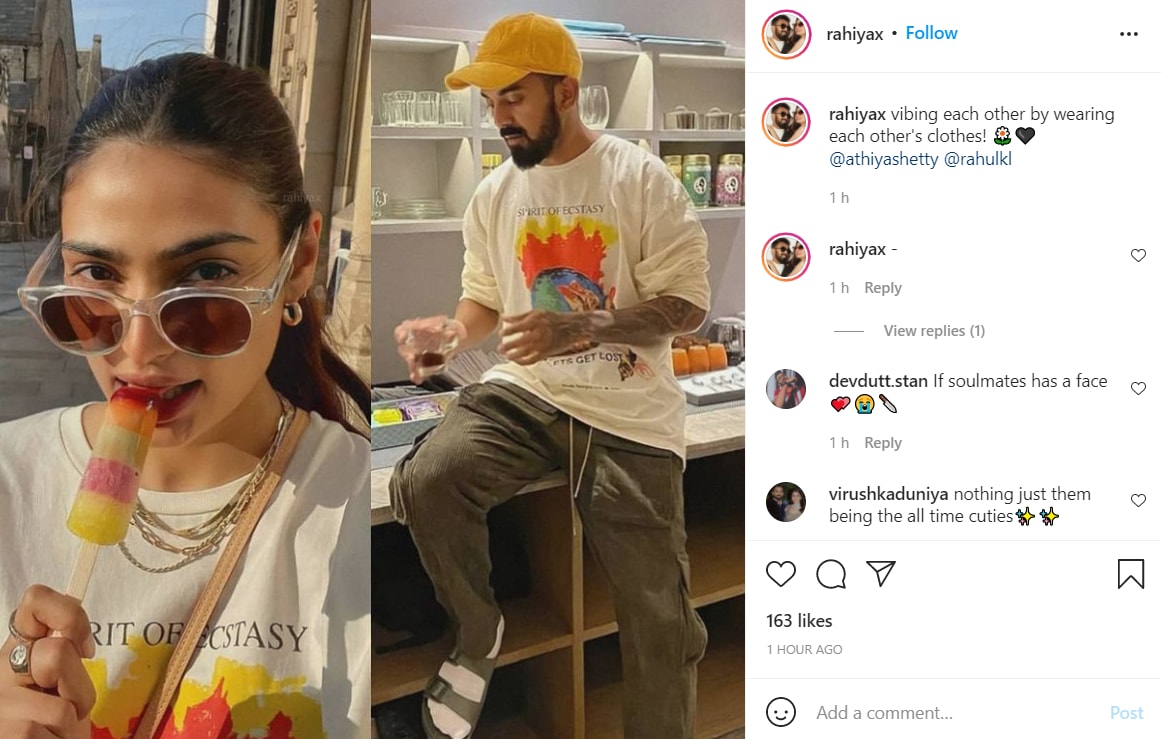 In another image, both of them can be seen wearing the same beige-colored hoodie with the words 'just alone, not lonely' written on it also went viral on social media.
Here, check out the pictures:
View this post on Instagram
Also Read: A Luxurious List Of Expensive Cars Owned By KL Rahul And Athiya Shetty