---
While Steve Smith lost his place in Australia's T20 side during the recently-concluded T20 World Cup, the star batter has kept his momentum high in ODIs and struck a match-winning half-century in the first ODI against England in Adelaide.
Smith creamed 80 unbeaten runs in 78 balls during the successful chase of 288 and dominated the English bowlers from the outset. Smith stroked 9 pristinely timed and placed fours and one handsomely hit six, and looked completely in control.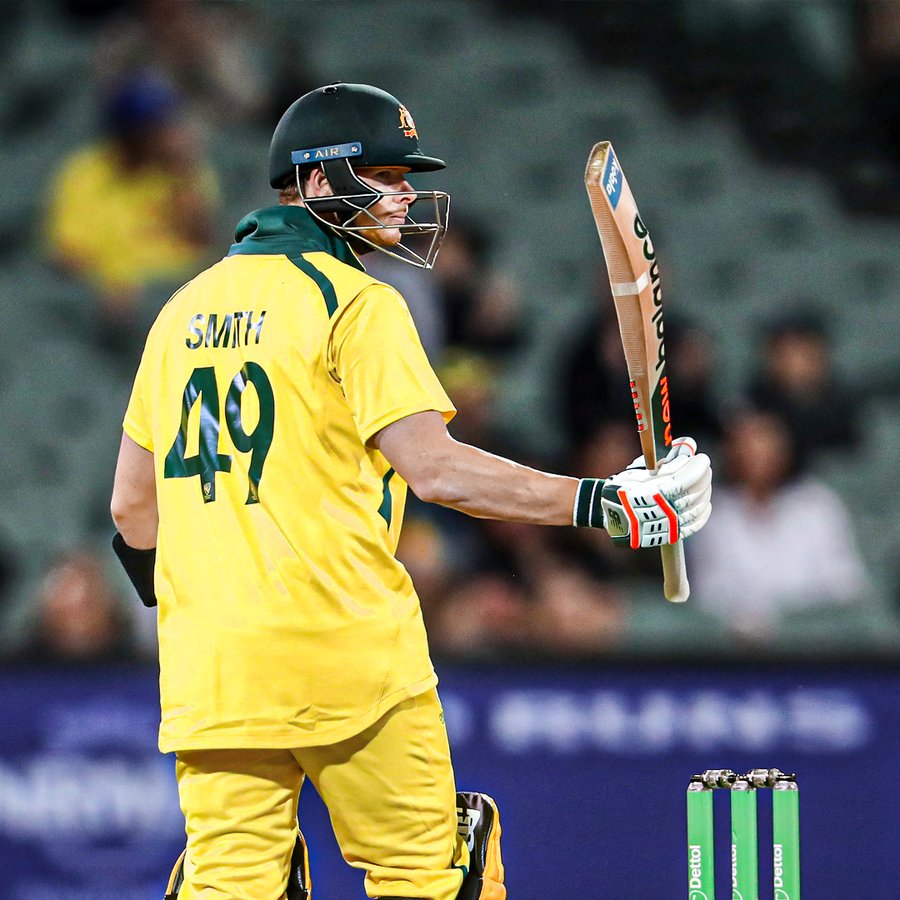 Yesterday was as close to perfection as I will get: Steve Smith
The right-hander himself attested to the feeling in the middle in Adelaide as the best he's felt in about 6 years!
"[It] was probably the best I've felt in about six years," Smith said, as quoted by ESPNcricinfo. "I was just in really nice positions and I felt really good, I honestly haven't felt that way in six years or so. It's been nice to score some runs in that time and we're always looking for perfection, and for me yesterday was as close to perfection as I will get."
Smith has made a change in his batting stance and technique - he's more side-on now and has reduced the exaggerated jump across the crease. Smith had scored an ODI century against New Zealand in September in Cairns but said he was happier and in more control during his knock vs England.
"[It was] much better yesterday. In Cairns on a slow wicket I still felt a little bit rushed and wasn't quite happy with the positions I was getting in whereas yesterday I just felt, a couple of the cover drives I hit, I know I'm batting really well when I've got my weight going through the ball," the right-hander said.
Since the start of 2020, Smith averages 66 in 19 ODIs, having notched up 4 centuries and 5 fifties.
"I've been working on a few things, it's almost been a six-month or 12-month process. The start of last summer, I tried to get my hands back to where they were in 2015. I feel like I'm staying a bit more side-on now and I've got my feet and hands in sync together. [Thursday] was probably the first time I've actually had extended time in the middle with that change," Smith said.
"It's hard to base something on one innings but it felt as though things clicked for me like they did at the WACA in 2013. Hopefully it's the start of a big summer."
If this "click" is anything like it was in the 2013/14 Ashes, the world could witness another peak of Steve Smith. Beware South Africa and West Indies, both of whom will visit Australia for 5 combined Tests in the coming weeks.