---
Indian keeper-batter Rishabh Pant on Wednesday was moved out of Dehradun hospital and airlifted to Mumbai. The Indian batter had a miraculous escape as he suffered a horrific car accident on Friday as his luxury car rammed into a road divider. The 25-year-old keeper-batter was alone in his car during the accident and was driving down from Delhi to his hometown Rourkee but lost control on the highway.
The cricketer sustained multiple injuries and was rushed to the hospital by a bus driver and conductor, who came to Pant's rescue. He was undergoing treatment at Max Hospital in Dehradun. According to the official update provided by BCCI on Friday afternoon, Rishabh Pant has two cuts on his forehead, a ligament tear in his right knee, and has also hurt his right wrist, ankle, and toe and has suffered abrasion injuries on his back but is in stable condition.
"Rishabh is being shifted to Mumbai for diagnosis and treatment of his ligament injuries and decide upon the further course of action. He is expected to be under the supervision of BCCI-empanelled renowned sports orthopaedic Dr Dinshaw Pardiwala. If there is advice for surgery, a call will be taken if it will happen in the UK or USA," a senior BCCI source told PTI on conditions of anonymity.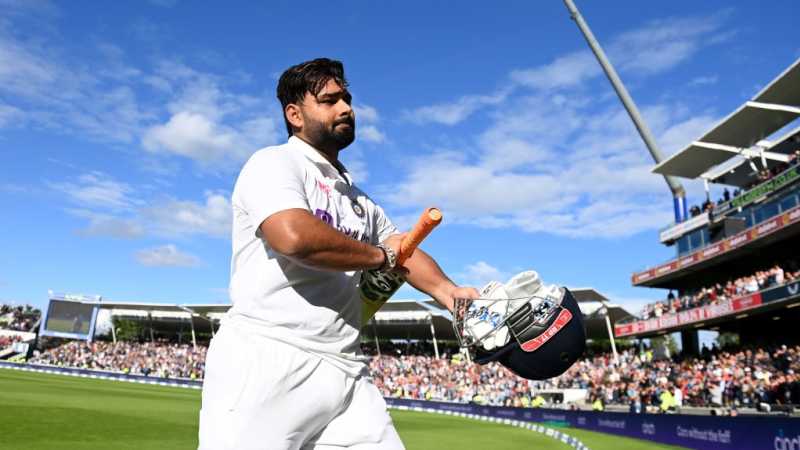 Uttarakhand Chief Minister Pushkar Singh Dhami visited Rishabh Pant at the Max Hospital on Sunday. He said that the car hit the divider while he was trying to avoid a pothole on the Delhi-Dehradun highway. The DDCA director Shyam Sharma also said that the accident occurred when the batter was trying to negotiate a pothole.
"Rishabh is a very important player and we have been closely monitoring his situation. I have decided that BCCI will take care of his medical expenses and we will airlift Pant today (Wednesday) to Mumbai's Kokilaben Hospital for further treatment. The BCCI will take care of Pant's medical expenses and provide all help," Shah told The Indian Express.
The BCCI also issued an official statement on Pant's further treatment, "He will be under the direct supervision of Dr Dinshaw Pardiwala, Head – the Centre for Sports Medicine, and Director – Arthroscopy & Shoulder Service at the hospital. Rishabh will undergo surgery and subsequent procedures for ligament tears and will continue to be monitored by the BCCI Medical Team throughout his recovery and rehabilitation."
"The Board will make every effort to aid and expedite the recovery process of Rishabh and will provide him with all the support he needs during this period," the statement further mentioned.
Second Medical Update – Rishabh Pant

More details here 👇👇https://t.co/VI8pWr54B9

— BCCI (@BCCI) January 4, 2023