---
Talking about T20 internationals, while Team India remained a dominant force in bilateral series at both home and away - not losing any bilateral T20I rubber this year - the Men In Blue suffered disappointing and embracing exits in the Asia Cup and T20 World Cup 2022.
They failed to reach the final of the Asia Cup and, after in the T20 World Cup 2022, with two close and small margin wins over Pakistan and Bangladesh, they scraped into the semi-finals where they were bulldozed by England.
There are a few spots that India need to change from their loss vs England. Throughout the year, India have remained uncertain over their wicket-keeper position in the shortest format and tried as many as 4 wicket-keepers this year. They took two of those to Australia and changed their preference during the league stage.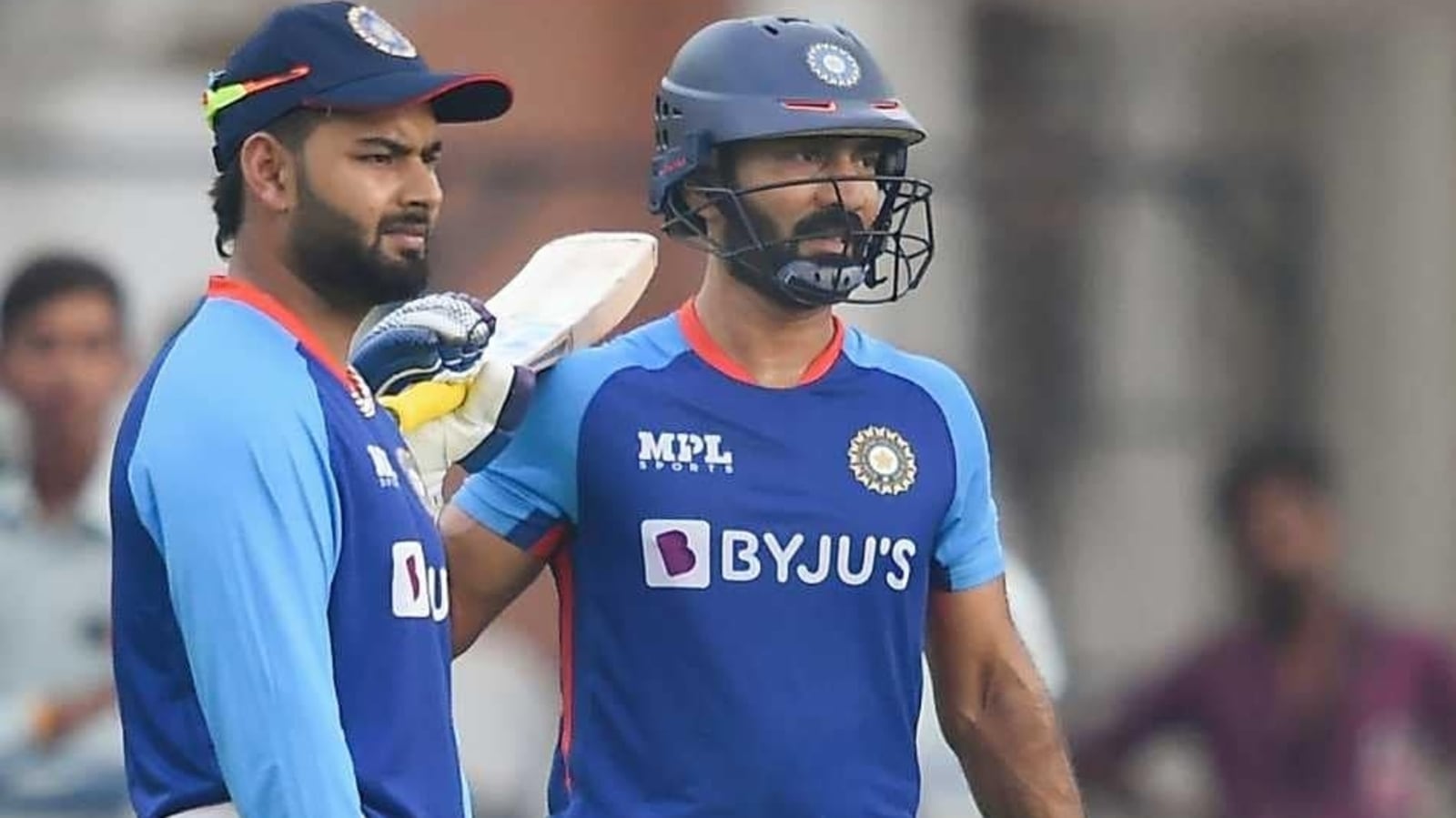 Here is how the 4 wicket-keepers performed for India in T20Is in 2022:
Dinesh Karthik
At the age of 37, Dinesh Karthik made a comeback - and most likely his last one - to the Indian team after a three-year absence on the back of a thunderous IPL 2022 with RCB in the super-specialist role of a finisher.
Karthik featured in 24 T20Is between the IPL and the T20 World Cup 2022, and did well in that time to secure his place in the XI as the finisher. However, after scores of 1, 6 and 7, Karthik was dropped during the tournament before the last game of the Super 12 and was replaced by Pant.
In 28 T20Is he got to bat in 22 innings, wherein he scored 287 runs at a strike rate f 141. Now, it feels that Karthik's India career is finally over.
Rishabh Pant
The man who took the gloves from Dinesh Karthik during the T20 WC, Rishabh Pant, is also not secured of his place in India's T20I side. In fact, Pant's last 4 T20I scores have been 3, 6, 6, and 11.
Overall, Pant played 21 T20I innings this year and had unimpressive numbers: scoring 364 runs at an average of 21 and a strike rate of 132. The team seems to have earmarked Pant, also the vice-captain, as the future first-choice keeper - perhaps even an opener - but the left-hander need to prove his worth and justify his long rope in the side soon.
Ishan Kishan
Challenging Pant for that wicket-keeper and opener's spot is Ishan Kishan, who has done well in the chances he got in 2022. In 16 T20Is this year, the left-hander scored 476 runs at an average of 29 but had a below-standard strike rate of 127. Kishan notched up 3 fifties in T20Is this year.
Kishan was also the leading run-scorer in the 5 T20I series against South Africa in India that was played after the IPL.
Sanju Samson
Harshly being benched for the recent T20Is in New Zealand, Sanju Samson has eagerly been waiting for a long rope but has only gotten chances sparingly while seeing other players get in the side.
The Rajasthan Royals skipper got to play in only 5 T20I innings this year, but made full use of it: Samson slammed 179 runs at an average of 44 and importantly a strike rate of 158. If Pant continues to fail in the shortest format, the pressure on the management will grow to give Samson some much-deserved game-time as there is little point of benching a talented and T20-effective player like Samson.