---
Star Indian keeper-batter Rishabh Pant, who is currently undergoing treatment for the injuries that he suffered during the tragic car accident on Friday near Roorkee, is likely to stay away from cricket for a considerable period of time. He has emerged as one of the promising young talents in the team and is often touted to lead the Indian team in the future. He has become a mainstay of India's batting line-up, especially in the longest format of the game. His absence will be a huge blow for both team India and his IPL franchise Delhi Capitals.
Over his short career span, Rishabh has played many memorable knocks for team India. His performance in Gabba will go down in History as one of the best performances ever as he helped the team defeat Australia and win the Border Gavaskar Series in 2021.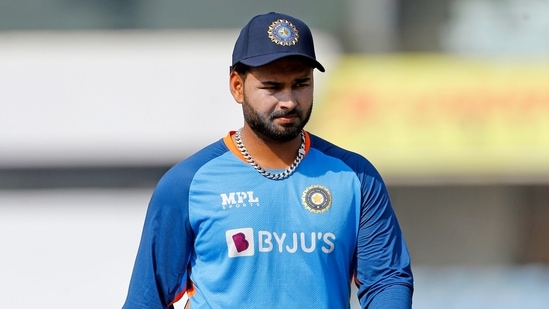 Rishabh Pant is one of the highest-paid celebrities in India. He is one of the most popular choices for the brands when it comes to endorsements. Pant is known to charge over Rs 20 to 30 Lakhs per endorsement deal. Some of the brands endorsed by Rishabh Pant are Noise, JSW Steel, The pant project, Himalaya, Boost, Cadbury fuse, Boat, Realme 3, among others.
Here, check out the list of brands endorsed by Rishabh Pant:
1. Noise:
Noise is one of the biggest wearables brands which was founded by Amit Khatri and Gaurav Khatri in 2014. Noise also makes smartphones cases, headphones, earbuds, and other accessories for various types of smartphones. Rishabh Pant was roped in as the brand ambassador in 2021.
2. JSW Steel:
One of the most popular Indian multinational steel manufacturing companies -- JSW Steel. The company has its headquarters in Mumbai, Maharashtra, and has a global footprint of 140 countries including the USA, India, South America, and Africa. The company signed Rishabh Pant as its brand ambassador in 2020 for a period of three years.
3. Himalaya:
Himalaya is a popular Indian multinational pharmaceutical company that was founded in 1930. The company signed Rishabh Pant along with Virat Kohli as its brand ambassador in 2019.
4. Boost:
Boost is one of India's leading malt-based health food drinks that is registered under Unilever. Over the years, the advertisement of Boost has featured leading cricketers like Kapil Dev, Sachin Tendulkar, Virender Sehwag to Mahendra Singh Dhoni, Virat Kohli. The brand signed Rishabh Pant and Shreyas Iyer as its brand ambassadors in 2019.
5. Cadbury Fuse:
Cadbury Fuse is well-known chocolate bar. The brand signed Yuvraj Singh, along with Rishabh Pant as its endorsers in 2019 during the IPL season.
6. The Pant Project:
The Pant Project is a full-service online tailoring option for custom-made pants for men. Rishabh Pant was signed as the brand ambassador for The Pant Project and has been featured in many of its multimedia ad campaign endorsements.
7. BoAt:
One of the leading consumer electronics companies in India, BoAt is also the 5th largest wearable brand in the world in 2020. Boat was also the official audio sponsor of over six IPL teams in 2020. The company signed cricketers including the likes of Rishabh Pant, Prithvi Shaw, Jasprit Bumrah and Shikhar Dhawan as its brand ambassadors in 2019.
8. Realme:
One of the top Chinese smartphone companies - Realme has more than 10 million users globally. Rishabh Pant was pulled in as the brand ambassador of Real me 3 series of smartphones in 2019.