The England Test team is going through a seismic change in their history. Much of it has been brought along by new head coach Brendon McCullum and new skipper Ben Stokes. Before McCullum took the job, England won only one of their last 17 Tests! Since the Kiwi took over, they have won 4 out …
---
The England Test team is going through a seismic change in their history. Much of it has been brought along by new head coach Brendon McCullum and new skipper Ben Stokes.
Before McCullum took the job, England won only one of their last 17 Tests! Since the Kiwi took over, they have won 4 out of 4, and in some style – gunning down targets of 277, 299, and 296 against New Zealand, and then 378 against India – two of the best bowling attacks in the world.
'BazBall' is the style it has been called. However, McCullum himself isn't really fond of this term and the Test team being pigeonholed to one certain attacking, aggressive approach. McCullum stated that this perhaps takes out the credit from the planning of his players about how to approach the entire game.
"I don't really like that silly term that people are throwing out there, because there's actually quite a bit of thought that goes into how the guys manufacture their performances and when they put pressure on bowlers and which bowlers they put pressure on. There's also times where they've absorbed pressure beautifully as well," the former Kiwi batsman told Adam Gilchrist in the SEN WA breakfast show.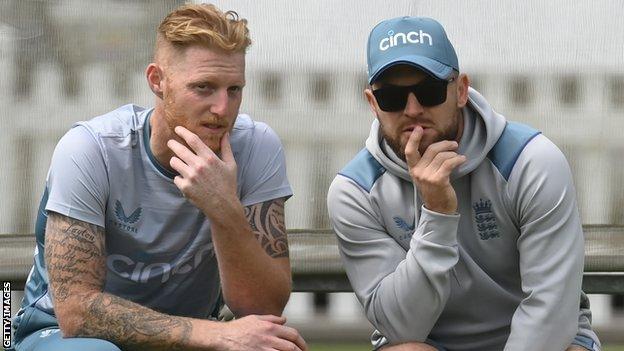 McCullum responds to Steve Smith's criticism
In an early Ashes dig toward the rivals, Australia's vice-captain Steve Smith questioned whether this 'BazBall' will be effective on spicy surfaces against the Australian pace attack. Responding to that McCullum admitted that the challenge against the Aussies will be stern.
"I saw those flick up on one of the feeds somewhere. Isn't that what the game's all about? It is to sort of reinvigorate yourself and then be confronted against the very best.
"It's quite right, it is going to be a big challenge when we take on Australia. It's going to challenge our method and it's going to challenge what we're capable of achieving and that's pretty exciting I reckon," the New Zealander reckoned.