---
Rishabh Pant was rescued by a bus driver at the accident spot an National Highway 58, where Pant's car crashed into a divider and caught fire. The cricketer somehow was bailed out of the car, he had suffered multiple injuries and was rushed to the Saksham Hospital Multispecialty and Trauma Centre.
The Bus driver Sushil has come forward in the media, and recalled what transpired in front of his eyes amidst the Delhi morning fog. Speaking to India Today, Shushil, who was the first person to reach and react at the accident site, said that he who mustered the courage and strength to pull Pant out his burning car.
Shushil said that Rishabh Pant identified himself to the driver, who then proceeded to call the ambulance and help him.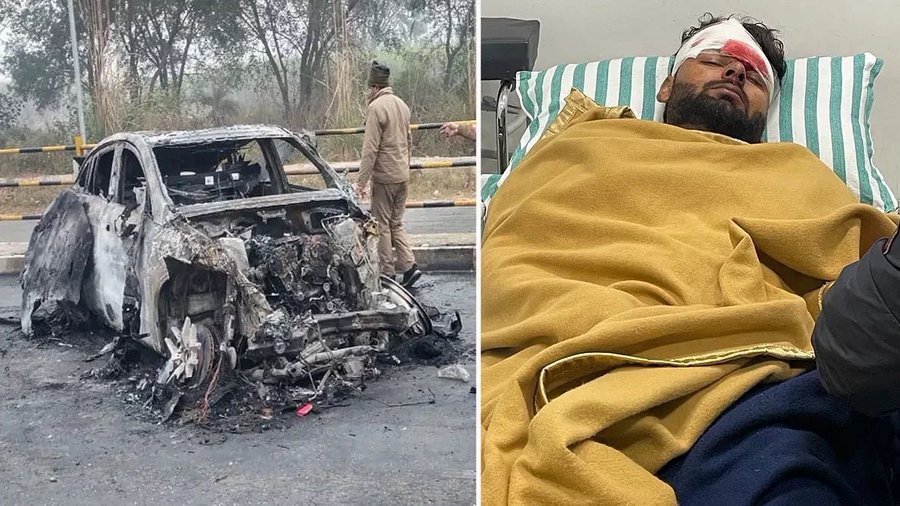 "Sushil said that the star India cricketer was badly injured and limping after the accident and confirmed his identity, saying that he was Rishabh Pant. After Rishabh Pant's car caught fire, Sushil rushed to the vehicle and broke the glass to rescue him," a report in India Today said.
After being hospitalized and still being conscious, Pant admitted he was feeling sleepy and "dozed off" while driving, and rammed into the divider. It has been learned that Pant's car broke the barricade and went skidding for about 200 meters!
"Sushil said that he was coming from the Haridwar side and Rishabh from the Delhi side when he saw the star wicketkeeper's car hitting the divider and applied brakes to help the Indian cricketer."
The DDCA secretary Siddharth Sahib Singh said, "We are all concerned but thankfully he is stable. We at DDCA are keeping a tab and wish him a speedy recovery."
The BCCI gave an update on Rishabh Pant's injuries that have been detected so far
"Rishabh has two cuts on his forehead, a ligament tear in his right knee and has also hurt his right wrist, ankle, toe and has suffered abrasion injuries on his back. Rishabh's condition remains stable, and he has now been shifted to Max Hospital, Dehradun, where he will undergo MRI scans to ascertain the extent of his injuries and formulate his further course of treatment," the board said.