---
India and Sri The BCCI selection committee on Tuesday (December 27) announced Team India's squad for the upcoming three-match T20I series against Sri Lanka on home soil and the squad doesn't feature senior players like Rohit Sharma, Virat Kohli, KL Rahul, and Rishabh Pant. The team will be led by Hardik Pandya in regular captain Rohit Sharma's absence. Rohit is recovering from the thumb injury that he sustained during the 2nd ODI match against Bangladesh.
Talking about the ODI squad against Sri Lanka, there is a slight change in the positions as Rohit will have a new deputy for the ODI series. Yes, KL Rahul has been replaced as the ODI vice-captain of the side. KL Rahul has now been replaced by Hardik Pandya as Rohit's deputy in the ODI format of the game. He has been demoted from his position and is now reduced to the position of wicketkeeper-batsman, though.
It won't be wrong to say that this can be the start of a new era for Indian Cricket in T20Is as the board has given opportunities to young players. Also, it looks unlikely that the BCCI will go back to Rohit Sharma following the T20 World Cup 2022 exit. There have been reports that state the BCCI is planning to give the white-ball captaincy to Hardik Pandya. While Hardik has led team India in 6 T20I series so far, however, he is yet to lead India in the ODI format.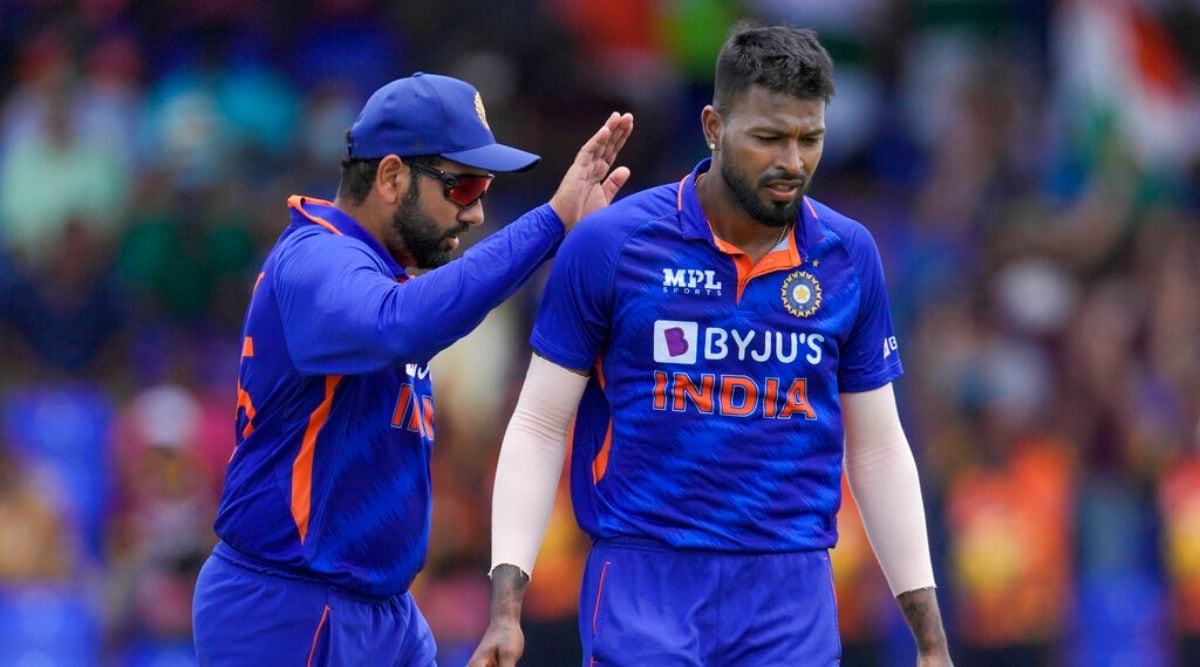 DK Made A Big Prediction
Meanwhile, veteran Indian wicketkeeper-batsman Dinesh Karthik made a big prediction ahead of the 2023 ODI World Cup. He believes Rohit Sharma and Hardik Pandya will be captain and vice-captain of the Indian team at the 2023 ODI World Cup.
Speaking on Cricbuzz, Karthik feels that the leadership of the Indian team heading into the World Cup will be a close call between Rohit Sharma and Hardik Pandya. DK feels Sharma and Pandya will be the Indian team's captain and vice-captain at the World Cup. Karthik also stated that KL Rahul has fallen down the pecking order. He said:
"Absolutely. I think leadership definitely, for me, is a close call. And I think it will be between Rohit and Hardik Pandya. These two are the big names. I know KL Rahul has been the white-ball vice-captain, but I do think Hardik Pandya has thrown his name strongly in the mix and it will be captain, vice-captain role between a Hardik and a Rohit in the coming 12 months, because I think he has shown his skills in the IPL as a leader and that might be coming through soon for team India as well,"
He added: "So, for the moment, it looks like even though there are a lot of other leaders who have captained India in the recent 12 months because of the amount of cricket played with the likes of Shikhar Dhawan, KL Rahul, Rishabh Pant. All these players donning the captain's hat for a bit. Jasprit Bumrah as well. But for the moment, it will be a toss up between Rohit and Hardik Pandya or rather Rohit and Hardik Pandya will be the captain and vice-captain leading into the World Cup for sure,"