---
On the same day as Steve Smith notched up his 30th Test century - joint-third highest by an Aussie batsman - and went past Sir Don Bradman's tally of 29 Test tons, Smith admitted he is not sure of how long he will continue to play at the highest level, but will do it as long as he is "enjoying" and "happy playing" for Australia.
Smith scored 104 in the ongoing Sydney Test against South Africa - only his second Test ton vs the Proteas. While David Warner has all but confirmed that the opener will step away from Test cricket after this year - with a tour of India and England lined up - the 33-year-old Smith said he is only taking one series at a time, and not thinking too much of the future.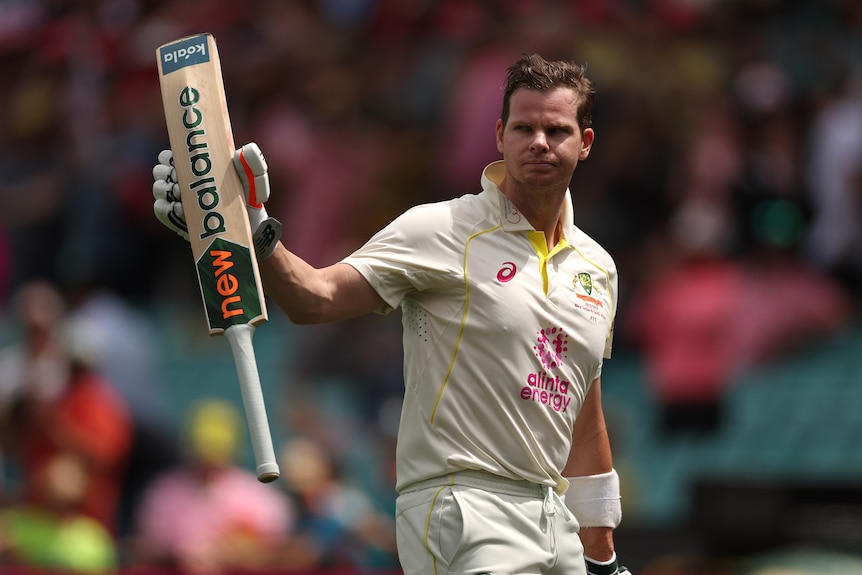 "I don't know, we'll see," he said when asked about his future. "I'm enjoying it at the moment. I really can't say how long I'll play for, I'm not sure. Take it one tour at a time, enjoy it, enjoy training and trying to get better. Whilst I'm doing that I'm happy playing, but don't know how long it will last," he added.
"It's [about] trying to get better, help the team win games of cricket," he said. "Think we've played some really good cricket the last 12 months…we've got two really big hurdles in front of us with India and the Ashes. For me, it is trying to get better and trying to help some of the other batters coming through."
Apart from the tours of India - where Smith is yet to win a series - and England - for the Ashes - there is also a potential World Test Championship final that Smith and Australia could feature in. Australia are currently on top of the WTC points table, and are favorites to reach the WTC final, which will be played in June, ahead of the Ashes.