Angry fans slam BCCI for excluding Sanju Samson from T20I squad vs England: On Thursday, the BCCI announced three squads for the upcoming limited-overs match against England: a squad for the first T20I, a squad for the second and third T20Is and another squad for the 3-match ODI series. A number of players who are …
---
Angry fans slam BCCI for excluding Sanju Samson from T20I squad vs England: On Thursday, the BCCI announced three squads for the upcoming limited-overs match against England: a squad for the first T20I, a squad for the second and third T20Is and another squad for the 3-match ODI series. A number of players who are in the Test squad for the Edgbaston Test – Virat Kohli, Shreyas Iyer, Rishabh Pant, Jasprit Bumrah and Ravindra Jadeja – are not part of the first T20I which will start less than 48 hours after the scheduled completion of the fifth Test. The squad for the first T20I is almost same as the one that took on Ireland with the only change that Rohit Sharma, who missed the Edgbaston Test due to covid – is back to lead the side taking over from Hardik Pandya. This first T20I squad includes Sanju Samson, Ruturaj Gaikwad, Venkatesh Iyer and the uncapped duo of Rahul Tripathi and Arshdeep Singh – all of whom are not part of the next two T20Is.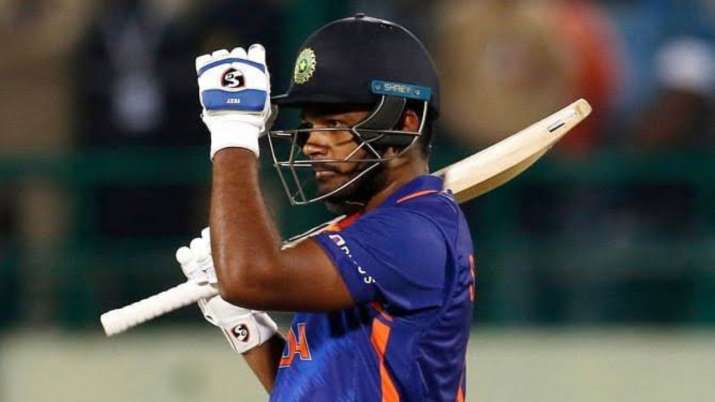 Fans accuse BCCI of 'favouritism' for not picking Sanju Samson
The squad for the last two T20Is vs England is India's almost full-strength squad and is an indication of their plans regarding the T20 World Cup – this means that Samson is not part of their plans despite the batsman giving his T20I career-best performance of 77 runs in 42 balls vs Ireland recently and was involved in a record-breaking partnership of 176 runs off 87 balls with Deepak Hooda who is retained in the squad after his thrilling maiden T20I century.
Samson was in good form in the IPL 2022, scoring 458 runs at a strike rate of 146 but having an average of 28; his rapid starts were the thing that kept him in the fray of the national side, but with Ishan Kishan as the back-up opener, the management perhaps believes that Samson wouldn't be able to find a place in India's full-strength squad when the big guns return. Well, Sanju Samson's fans were really furious with the Kerala batsman's exclusion from the squad for the second and third T20I. They slammed the BCCI and the selectors and accused them of favouritism against some players such as Samson.
Here are some of the angry, upset reactions on Twitter:
https://twitter.com/SandeepAsok/status/1542603543953264643?s=20&t=Rbude_XUfdipJwoN1TMduw https://twitter.com/PranavM29246703/status/1542606797944782848?s=20&t=09ueToV9I3Z5CeAryhU_jQ https://twitter.com/joel_john98/status/1542624287655206912?s=20&t=m-tNVzUP4Tg1ihbktOCbkA https://twitter.com/Gajendr23226699/status/1542626675996782592?s=20&t=m-tNVzUP4Tg1ihbktOCbkA https://twitter.com/BabarajKeepers/status/1542701868752801793?s=20&t=2E21wG3DyM9rBiOMW1sDgQ https://twitter.com/theworldofayush/status/1542697677233987584?s=20&t=obEuY2NwdGjjCDNDQACXmg