Former Indian cricketer and world cup hero Gautam Gambhir recently heaped praises on Rohit Sharma for his brilliant captaincy skills. Rohit Sharma is the most successful captain in the history of the Indian Premier League, having led his side to victory five times. Rohit had replaced Ricky Ponting as the captain of Mumbai Indians in …
---
Former Indian cricketer and world cup hero Gautam Gambhir recently heaped praises on Rohit Sharma for his brilliant captaincy skills.
Rohit Sharma is the most successful captain in the history of the Indian Premier League, having led his side to victory five times. Rohit had replaced Ricky Ponting as the captain of Mumbai Indians in 2013 and since then there have been no turning backs for the stylish cricketer.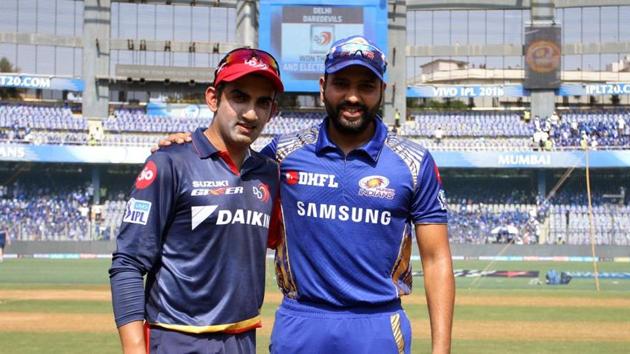 Since 2013, Rohit has added five prestigious IPL trophies to the Mumbai Indians cabinet and it is to be noted that Mumbai Indians' maiden championship victory in the IPL also came under Sharma.
Meanwhile, Gautam Gambhir hailed him as the most successful captain in the Indian Premier League history.
Well, speaking on Star Sports, Gambhir admitted that he was unfazed by the explosive batters like AB de Villiers and Chris Gayle, however, it was the captaincy of Rohit Sharma that gave him sleepless nights. He said:
"As captain, Rohit Sharma is the only player who gave me sleepless nights. Neither Chris Gayle nor AB de Villiers nor anyone else, only Rohit Sharma. He is the player who gave me sleepless nights." There is no more successful cricketer in the history of Indian Premier League (IPL) than Rohit Sharma as captain."
Gautam Gambhir has been roped in by the new franchise Lucknow Super Giants as their mentor for IPL 2022.
The upcoming 2022 edition of the Indian Premier League is scheduled to kickstart from March 26 with a blockbuster series opener between Chennai Super Kings and Kolkata Knight Riders at the Wankhede Stadium.
The Rohit Sharma led Mumbai Indians will kickstart their campaign in IPL 2022 on March 27 with a clash against Delhi Capitals at the Brabourne Stadium in Mumbai.