---
To convert the wrongs of 2021 and 2022 into rights in 2023, Hardik Pandya, India's new talisman leader, has made a new year's resolution to deliver what the country has been craving for the past 9 years: an ICC trophy.
This year, it's the mother of all trophies: an ODI World Cup at home. There wouldn't come a better chance for Team India to win an ICC trophy than to do it in home conditions, where they can play an extra spinner and not compromise on the batting front.
India will kick start their new year with 3 T20I and 3 ODI matches against Sri Lanka, followed by similar series against New Zealand.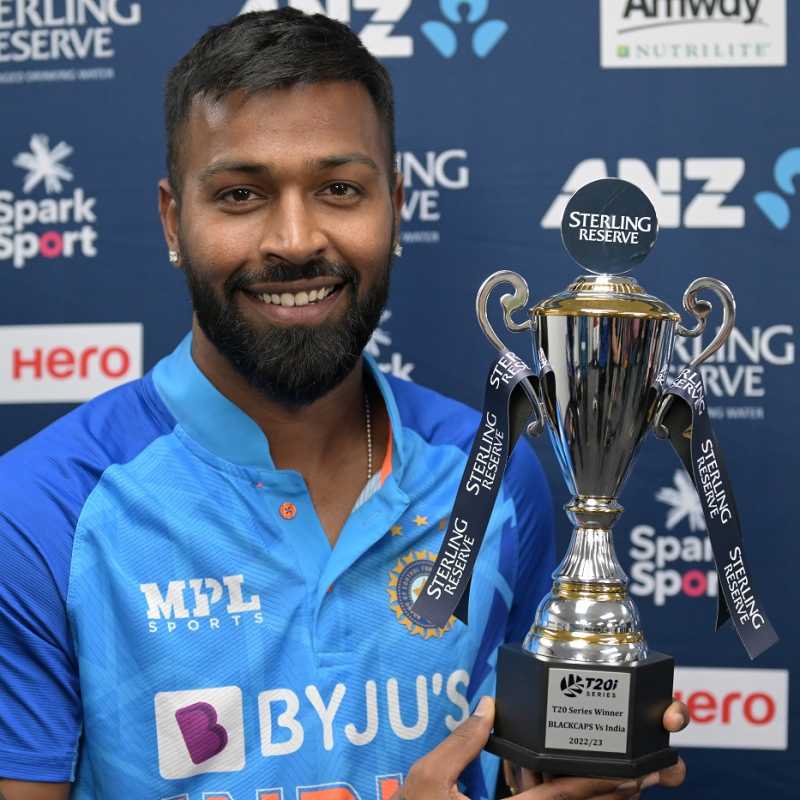 Hardik Pandya will continue leading India in T20Is
Hardik Pandya, who has led the Gujarat Titans and India in T20Is in 2022 with immense swagger, oomph, and success, will captain in the T20Is before Sharma returns for ODIs.
On the eve of the first T20I at the Wankhede, Hardik Pandya was asked of his new year resolution. The charismatic 28-year-old all-rounder, in his flair and style, responded: "To win the World Cup for my country. Unfortunately we couldn't make it in 2022 but we want to do it in a better way this year."
Pandya had a terrific 2022 in the shortest format: apart from his bumper return with Gujarat in the IPL, he played a stellar role for team India in T20Is: in 27 T20Is, Pandya averaged 33 at a strike rate of 143; the more wanted, and happier returns were with his bowling: 20 wickets at an average of 27 with a best of 4/33.
For the Pandya who could hardly bowl in 2020 and 2021 due to his back issues, how did he make it all possible?
"I know the only language that is hard work. Injuries are not in my hand but I believe in process. 2022 was individually my best year. We missed World Cup but that's part & parcel of the game. My goal is to help team win multi-nation tournaments," Pandya said.