The Indian cricket team finally opened their account in the ongoing Commonwealth Games 2022 as the Harmanpreet Kaur led side defeated arch-rivals Pakistan by eight wickets in Birmingham on Sunday. Harmanpreet Kaur Broke Dhoni's Record After having lost to Australia in the opener, the Indian side returned back on track with a thumping eight-wicket victory …
---
The Indian cricket team finally opened their account in the ongoing Commonwealth Games 2022 as the Harmanpreet Kaur led side defeated arch-rivals Pakistan by eight wickets in Birmingham on Sunday.
Harmanpreet Kaur Broke Dhoni's Record
After having lost to Australia in the opener, the Indian side returned back on track with a thumping eight-wicket victory over Pakistan. The sensational win over Pakistan has boosted their chances of making it to the semi-finals of the T20 tournament.
This was Team India's first-ever victory at the ongoing Commonwealth Games (CWG) 2022. It has to be noted that the 2022 season is the first ever time that the Indian women's cricket team has been included in the game's roaster.
With the amazing win, captain Harmanpreet scripted a spectacular India captaincy record in the shortest format of the game. She reached a huge personal milestone, breaking the long-standing record of legendary captain MS Dhoni.
Yes, you read that right. Harmanpreet surpassed MS Dhoni to achieve a big milestone in T20 cricket. MS Dhoni, who is hailed as one of the greatest captains, had led the Men in Blue to win in 41 T20Is. Harmanpreet has now surpassed Dhoni in this record, with 42 wins. Harmanpreet managed to achieve this milestone in 71 appearances as India's T20I captain is now also the most by an India skipper. Dhoni had reached 41 wins in 72 appearances.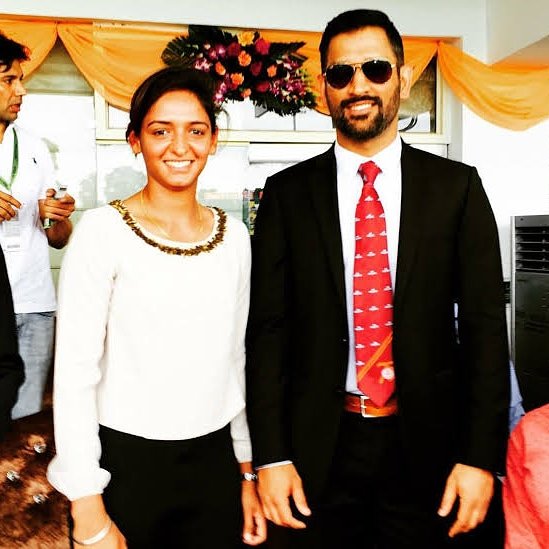 India's most successful T20I captains
Harmanpreet Kaur – 42
MS Dhoni – 41
Virat Kohli – 30
Meanwhile, after leading the Indian cricket team to their first win of the season, Harmanpreet expressed her emotions. She said: "It feels good to win, 1st wins are important. There were a lot of positives today & we would try to continue this ahead. It's important to perform as a unit, we had a good start today & won quickly."
Harmanpreet took the job as India's full-time captain in the shortest format in 2018. She had led the Women in Blue to the semi-final of the 2018 Women's T20 World cup and the final of the 2020 edition when the Indian side lost to Australia in front of a record crowd at MCG. Last month, Kaur took over as India's captain in the ODI format too after the retirement of Mitahli Raj.