---
Shubman Gill made his ODI debut in January-February 2019, two games in the series in New Zealand, and batted at number 3 following openers Rohit Sharma and Shikhar Dhawan.
For his 3rd ODI, he had to wait a full 20 months, in December 2020, in Australia, a solitary outing as Dhawan's opening partner in Rohit's absence.
His next opportunity then, in July 2022, the tour of the West Indies, is where things changed for Gill in ODIs.
In West Indies in the 3 ODIs, Gill registered scores of 64, 43, and 98*, his runs coming at a strike rate of 102. In the next series, in Zimbabwe, Gill registered scores of 82*, 33, and 130 - his first ODI ton.
He had two ordinary series then - at home vs South Africa, where he managed a best of 49 in 3 ODIs, and in New Zealand, where he scored 108 runs in 3 innings with a fifty. Worryingly, Gill's strike rate in these two series fell below 90.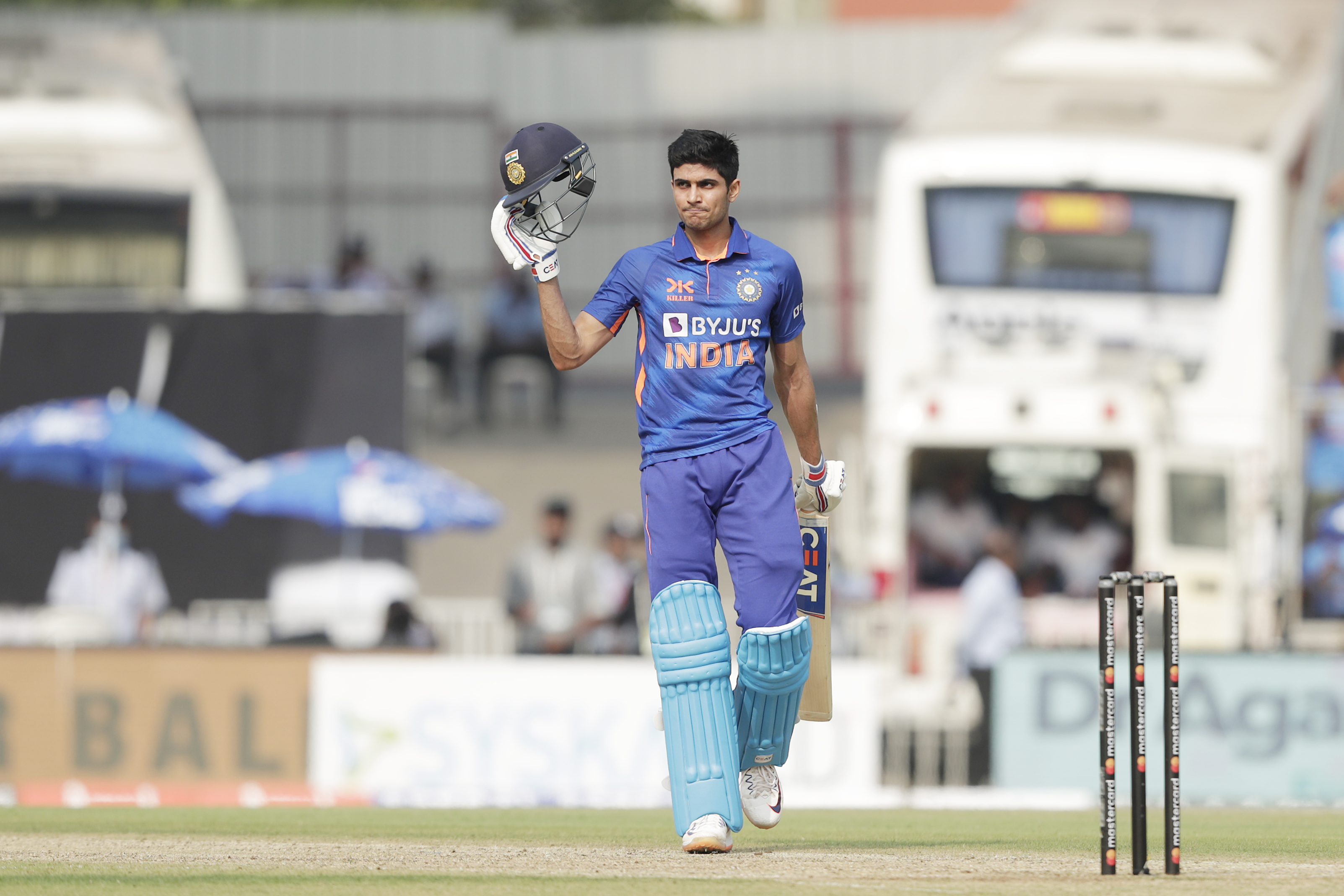 Shubman Gill averages 59 in ODIs
With Ishan Kishan smashing the world record of the fastest ODI double century in Bangladesh, Gill knew the pressure was on him, despite a good year in ODIs in 2022 where he managed to push out Shikhar Dhawan from the ODI squad. There were now doubts over who'd start - Kishan or Gill - with Rohit in the ODI series against Sri Lanka. Sharma went with the right-hander.
The Indian team management was slammed with severe criticism and trolling when Rohit Sharma announced Gill will open and Kishan will be benched, despite his thunderous double century.
Just as Gill had pushed Dhawan out of the side, he was now again under pressure to justify the team management's decision of selecting him over Kishan. Shubman Gill, all of 23 years old, responded with two impressive knocks - 70 off 60 in the first ODI and 116 off 97 in the third ODI.
Since July 2022, Gill is the leading ODI scorer in the world among openers, averaging 68 with a strike rate of 103 in 13 outings, with the likes of Dhawan, Allen, and Warner falling behind him in terms of both average and strike rate.
It is still far-fetched to pin down Gill as the opener in India's 2023 World Cup XI - the tournament is still far away, there are a couple of contenders for his spot, including Dhawan, and this is the Indian team we are talking about.
However, Gill has laid down a strong base now for a great career, and will now need a spate of poor performances to lose his place.