Trending
Here's How Gautam Gambhir's EDPL Has Changed Mohammad Wasim's Life
Gautam Gambhir's EDPL Is Changing Lives: Talent is everywhere, opportunity is not. And when it comes to cricket, India is full of talented players but only a few of them are able to showcase their talent in front of the world because of the lack of opportunities and platforms.
Former Indian cricketer and East Delhi MP Gautam Gambhir recently inaugurated the East Delhi Premier League to provide a platform for the young and talented cricketers to showcase their skills.
Ten teams each from a Vidhan Sabha constituency of East Delhi will be seen competing against each other in the East Delhi Premier League cricket tournament, which recently kickstarts on November 30, for an INR 50 lakh prize money event. A tournament of this magnitude is being organized for the first time at Yamuna Sports Complex.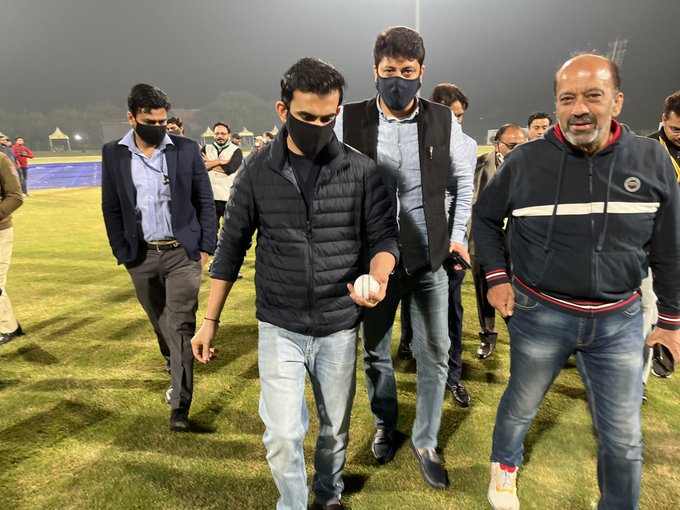 Conducted by the World Cup 2011 hero Gautam Gambhir, the Premier League will give a chance to all those who are not able to showcase their talent due to lack of resources and facilities, especially those from underprivileged backgrounds.
"This tournament is for each and every player of East Delhi who was not able to showcase his talent due to lack of facilities and resources. I had promised to bring modern sports infrastructure to East Delhi during my campaign and I am proud that we have been able to deliver," Gambhir had said in a release.
"Trials are being held for every player who has registered for the tournament. Your background, your gear, your equipment, nothing matters except your talent. This is the league of the masses."
Among the other raw talents participating in the league is a 19-year-old Mohammed Wasim, who is one among the many talented contenders waiting to showcase their talent. When Wasim turned up at the trials ahead of the ongoing East Delhi Premier League, he took everyone by surprise when he bowled at a speed of close to 140 kmph wearing only a pair of slippers. Yes, you read that right.
Wasim, who is an aspiring cricketer from East Delhi, is working as a newspaper delivery boy and divides his time between his work and practice sessions. He lost his parents at an early age and has been working very hard by doing odd jobs to support his family. In an interview, Wasim, who is inspired by Jasprit Bumrah, revealed how he will get a major boost in his career by playing in this league. He had said:
"I lost my parents at an early age, so I did some odd jobs to help my family. My brother works too, but still our financial situation is not good. Getting selected for the tournament would boost my cricketing career. Officials have also helped me out with cricket kits and shoes for my practice,"
On Thursday, Gautam Gambhir took to Twitter and wrote a heart-touching post featuring Mohammed Wasim. He shared Wasim's overwhelming and inspiring journey from selling the newspaper to getting featured in the same newspaper. He wrote:
"जो अख़बार मुहम्मद वसीम बांटा करता था, अब उसी में उसकी फ़ोटो छपेगी! #EDPL"
Here, check out the Tweet:
जो अख़बार मुहम्मद वसीम बांटा करता था, अब उसी में उसकी फ़ोटो छपेगी! #EDPL pic.twitter.com/X8TF94kaVC

— Gautam Gambhir (@GautamGambhir) December 2, 2021
Quick Read: VVS Laxman Makes A Huge Statement On India's Playing XI