A sensational piece of news has emerged from the Chennai Super Kings camp as it has been learned that Ravindra Jadeja hasn't even had any contact with his IPL franchises since the IPL 2022 ended in May. The rumours of a tussle between Jadeja and the CSK have been taking fire in recent months. Ever …
---
A sensational piece of news has emerged from the Chennai Super Kings camp as it has been learned that Ravindra Jadeja hasn't even had any contact with his IPL franchises since the IPL 2022 ended in May.
The rumours of a tussle between Jadeja and the CSK have been taking fire in recent months. Ever since Jadeja left the tournament after playing 10 matches due to a rib injury, it has been reported that the relationship between the all-rounder and the CSK management and ownership has been soured – so much that Jadeja is unlikely to play for CSK next year and could either asked to be released or be traded to another franchise.
MS Dhoni played a big role in sacking Jadeja as CSK captain
MS Dhoni had given Jadeja the captaincy role ahead of IPL 2022. However, CSK lost six of their first 8 matches and Jadeja's form also dipped. Ahead of their 9th game, CSK announced that Jadeja had decided to relinquish the captaincy to focus on his own game and has "requested" Dhoni to take back the reins.
However, now, a report in the Times of India has strongly stated otherwise, saying that it was Dhoni who insisted to take back the captaincy as Jadeja's performance was poor and that the all-rounder's chances of making it into India's T20I team were taking a dent due to his disappointing show- 116 runs in 10 matches and 5 wickets at a bowling average of 49.
Meaning – Dhoni had Jadeja's best interest in his mind when suggesting he take back the captaincy and allow the all-rounder to concentrate on his own game.
"CSK insiders still insist Dhoni sincerely believed that Jadeja place in the Indian T20 team could come under scanner if he didn't perform in the IPL and that's why he was relieved of his captaincy," a report in TOI published on August 15 stated.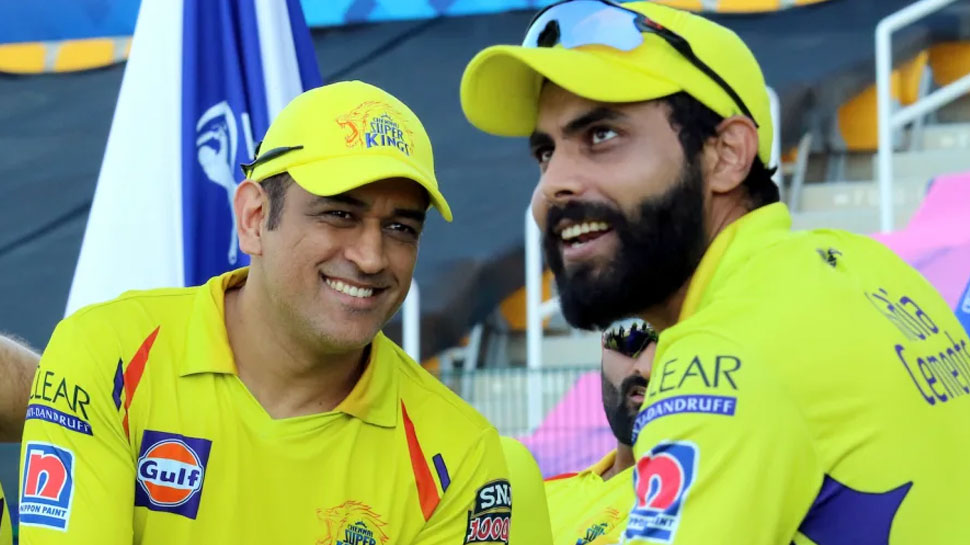 Further, Jadeja has been "completely out of touch" with the CSK management since the IPL ended and has kept the franchise "completely in the dark" regarding his fitness after the IPL and about other activities.
Will Ravindra Jadeja play for CSK in IPL 2023?
At the moment, it is looking unlikely that Jadeja will continue with CSK next year because Dhoni had already announced during the end of IPL 2022 that he will play for another season, and will possibly lead the side as well.
This means that Jadeja, who has future India captaincy ambitions, may seek another franchise tha would want a captain. Teams like Punjab Kings, RCB and SRH may be looking for a captain next season.