India's middle-order batter Shreyas Iyer is one of the most talented batters going around. He has impressed one and all with his performances in the IPL and for team India as well. While the cricketer never fails to grab the attention with his stunning performances, lately, he has been making news for different reasons. Well, …
---
India's middle-order batter Shreyas Iyer is one of the most talented batters going around. He has impressed one and all with his performances in the IPL and for team India as well. While the cricketer never fails to grab the attention with his stunning performances, lately, he has been making news for different reasons.
Well, if you have following Shreyas Iyer's game recently then you must have noticed a sticker on his right triceps with the symbol 'k' and the same has got fans curious as everyone is wondering what does that 'K' denotes.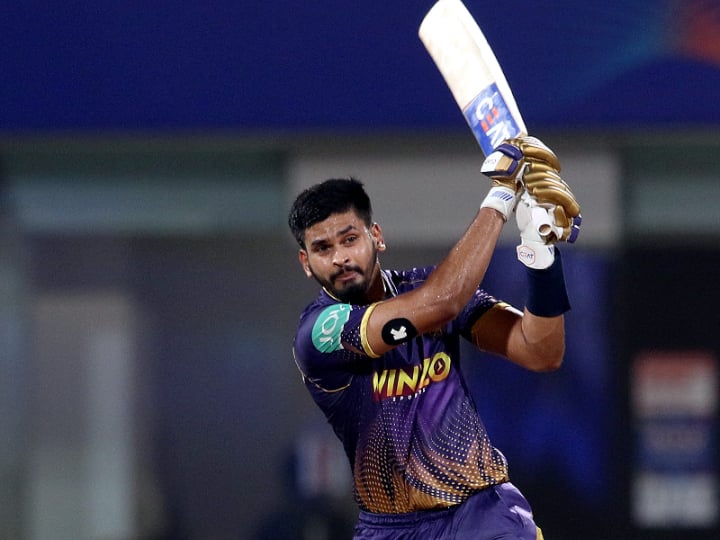 What does the 'K' denote?
Well, if you are wondering if the 'K' sticker has anything to do with his IPL franchise Kolkata Knight Riders, then no you are wrong. It's neither that nor he is supporting any social cause by wearing that sticker. In fact, the sticker on his tricep isn't a sticker. It is basically an expensive fitness gadget from a Bengaluru startup called Ultrahuman.
Here's Why Shreyas Iyer Is Wearing The 'K' Sticker On His Arm
Yes, you read that right. Shreyas Iyer recently partnered with Ultrahuman and started using this product called Ultrahuman M1. This gadget monitors continuous real-time blood glucose that pairs with an iPhone app called Ultrahuman.
This gadget focuses on metabolic fitness by tracking blood glucose and other "advanced biomarkers" to provide health insights of an individual.
In simple words, this sticker consists of a biosensor that needs to be attached to your tricep. As the blood glucose levels keep changing every minute, this gadget helps in telling about how much energy is there in your body in real-time and when you should sleep, eat or work out.
"Think of a small sensor that is always attached to your body and tells you exactly when your body needs food, when it's the best time to workout and what lifestyle you should adopt to stay fit. This is exactly what the Ultrahuman platform or Ultrahuman Cyborg offers. It's like a live fuel meter for your body, considering the fuel for the body as blood glucose," explained Vatsal Singhal, Co-founder & CTO, of Ultrahuman, in an interaction with Debashis Sarkar of News18 Tech.
Talking about Iyer, the cricketer will be next seen in action with team India as they will take on South Africa on Sunday for the 2nd T20I match.