---
The Indian keeper-batter Rishabh Pant suffered a tragic accident on Friday (December 30) morning when he was driving back to his hometown in Roorkee from Delhi to surprise his family on New Year. Pant's car crashed into a road divider and caught fire as he dozed off at the wheel on the Delhi-Dehradun highway in the early hours of Friday.
According to the official update provided by BCCI on Friday afternoon, Rishabh Pant suffered two cuts on his forehead, a ligament tear in his right knee, and has also hurt his right wrist, ankle, and toe and has suffered abrasion injuries on his back. The star cricketer will take at least 3-6 months to recover from the ligament injury that he suffered and will be out of action for a considerable amount of time.
"Pant will take at least three to six months to recover from the ligament injury. And if it's severe, he may take more time. Further evaluation can be based on his detailed injury report," Dr Qamar Azam, who looks after the sports injury department at AIIMS-Rishikesh, told TOI.
The star batter has been receiving blessings and prayers from all corners of the world for his speedy recovery. Meanwhile, the Indian cricket team will kickstart 2023 with a series against Sri Lanka on Tuesday, January 3. Ahead of the series openers, the players, the head coach Rahul Dravid wished Rishabh Pant a speedy recovery via a heartwarming video shared by the BCCI.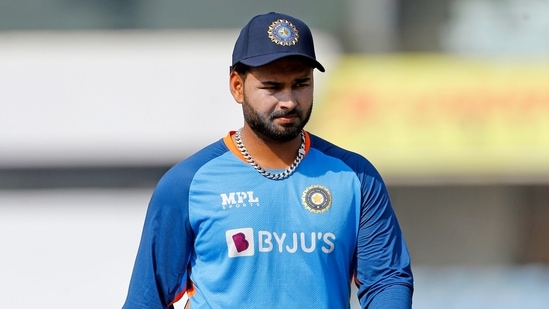 Head coach Rahul Dravid hailed Rishabh Pant for his amazing performances and for how he has gotten the team out of the tough situation in Test cricket in the last one year. He said:
"In the last one year I have the privilege to seeing you Rishabh Pant and you played some of the greatest innings in Indian test cricket history. I know you're a fighter, you have got the character and the ability to get yourself out from very difficult situations. This is one such challenge and I know you will bounce back from this situation like you have done so many times this year. Look forward to having you back soon buddy,"
Star all-rounder Hardik Pandya, who will be seen leading the Indian cricket team in the absence of Rohit Sharma also wished Pant a speedy recovery. Hardik hailed Rishabh as a fighter and backed him for a stunning comeback. He said:
"Just wanted to wish you a very speedy recovery. I know you have been a fighter and things are not as we would have liked but life is like that and I know the kind of person you are. You will break all the doors and comeback as what we have always done."
Leg-spinner Yuzvendra Chahal also shared a heart-warming message for the keeper-batter. He said: "Get well soon bro! We are all missing you. Jaldi se theek ho ke aa jao, saath mein chauke-chhakke maarenge (Just come back as soon as possible after the recovery, we'll hit fours and sixes together). Take care,"
Vice-captain Suryakumar Yadav, Ishan Kishan and Shubman Gill also wished their best for Pant as well.
Watch the video:
💬 💬 You are a fighter. Get well soon 🤗 #TeamIndia wish @RishabhPant17 a speedy recovery 👍 👍 pic.twitter.com/oVgp7TliUY

— BCCI (@BCCI) January 3, 2023