---
Shubman Gill is slowly generating a cult of his own. All of 23-years of age, Shubman Gill not only has had a fantastic start to his India career - he's cemented his place as the opener in the ODI side, and is strongly pushing KL Rahul for the opener's spot in the Test side - but also has had to shoulder some major responsibilities.
There was a great furore at the start of the January month when Gill was selected as the opener for the Sri Lanka ODI series ahead of Ishan Kishan, who had blasted a double century in Bangladesh in December.
Shubman Gill is the present and the future
However, the management stuck by their pecking order: Gill had had a superb 2022 in ODIs and had pushed Dhawan out of the side on the sheer weight of consistent and brisk runs.
It didn't take long for Gill to justify why he deserved a place in the side, and vindicate the management's decision: he recorded scores of 70(60) and 16(97) vs Sri Lanka.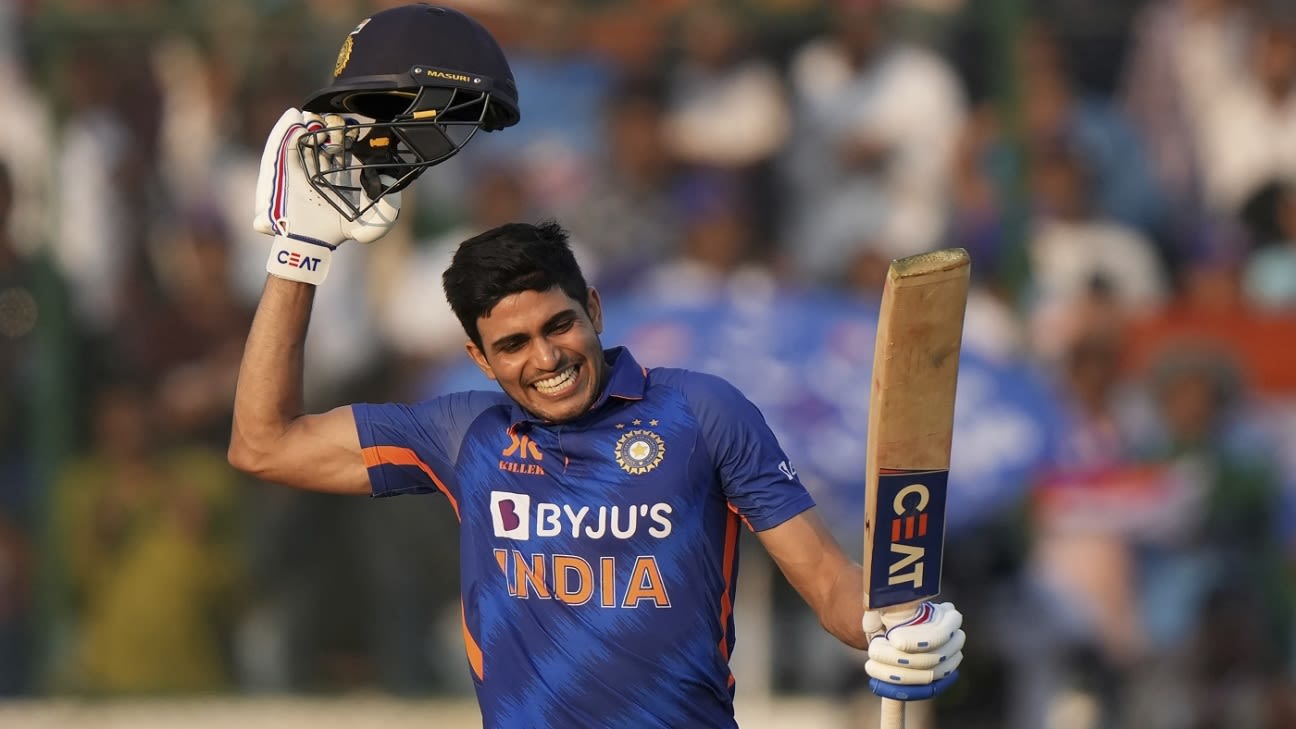 Then came what became his dream ODI series against New Zealand, in which Gill has all but confirmed his place as the opener for the World Cup 2023. In knocks against New Zealand, Gill recorded scores of 208(149), 40*(53), and 112(78). With no surprises, Gill was named the Man of the Series.
Shubman Gill broke and created a plethora of records throughout this New Zealand ODI series:
Joint most runs in a 3 match ODI series(360)
2nd Indian Player to score 2 100s in 3 match ODI series
Fastest Indian to 4 ODI Tons (21 Inns)
Joint Most MOS awards(3) for India at age 23
Most runs in first 21 ODI Innings(1254)
Most 4s & 6s for India in a 3 match ODI series:(38,14)
3rd most runs in 4 consecutive ODI Inns (476)
Fastest Indian to 1k ODI runs as opener
Only Indian with 300+ runs in a 3 match ODI series (360)
Completed 2k INTL Runs.
Shubman Gill got a glowing recommendation from skipper Rohit Sharma after the New Zealand series.
"Gill's approach is quite similar every game. Wants to start afresh every game. As a youngster, coming into the team and to have that attitude is great. He could have taken it lightly but he doesn't seem to be that type," Sharma said.