---
Arshdeep Singh had a horrific return to international cricket in the second T20I against Sri Lanka: not only the pacer was clattered for 37 runs in only 2 overs, Arshdeep bowled a record 5 no-balls in the game, which proved too costly for India who lost the match by only 16 runs.
Along with Arshdeep, Shivam Mavi and Umran Malik bowled a no-ball each, taking the total of 7 no-balls from Indian bowlers in the Lankan innings.
7 no-balls by India is the most number of no-balls bowled in a T20I innings by a Full Member nation
Arshdeep himself created an unwanted, embarrassing record: Arshdeep's 5 front foot no-balls are the most for any bowler in a men's T20I.
Eventually, it were these no-balls, and the runs scored of them and their free-hits that hurt India: the no-ball penalties and free hits cost India 27 runs while their margin of loss was 16!
It was also frustrating for Arshdeep and India when Arshdeep dismissed Dasun Shanaka in the 19th over, caught at long-on, however, it was given a no-ball as the seamer had overstepped, leading to skipper Hardik Pandya putting his hands on his face in dismay and annoyance.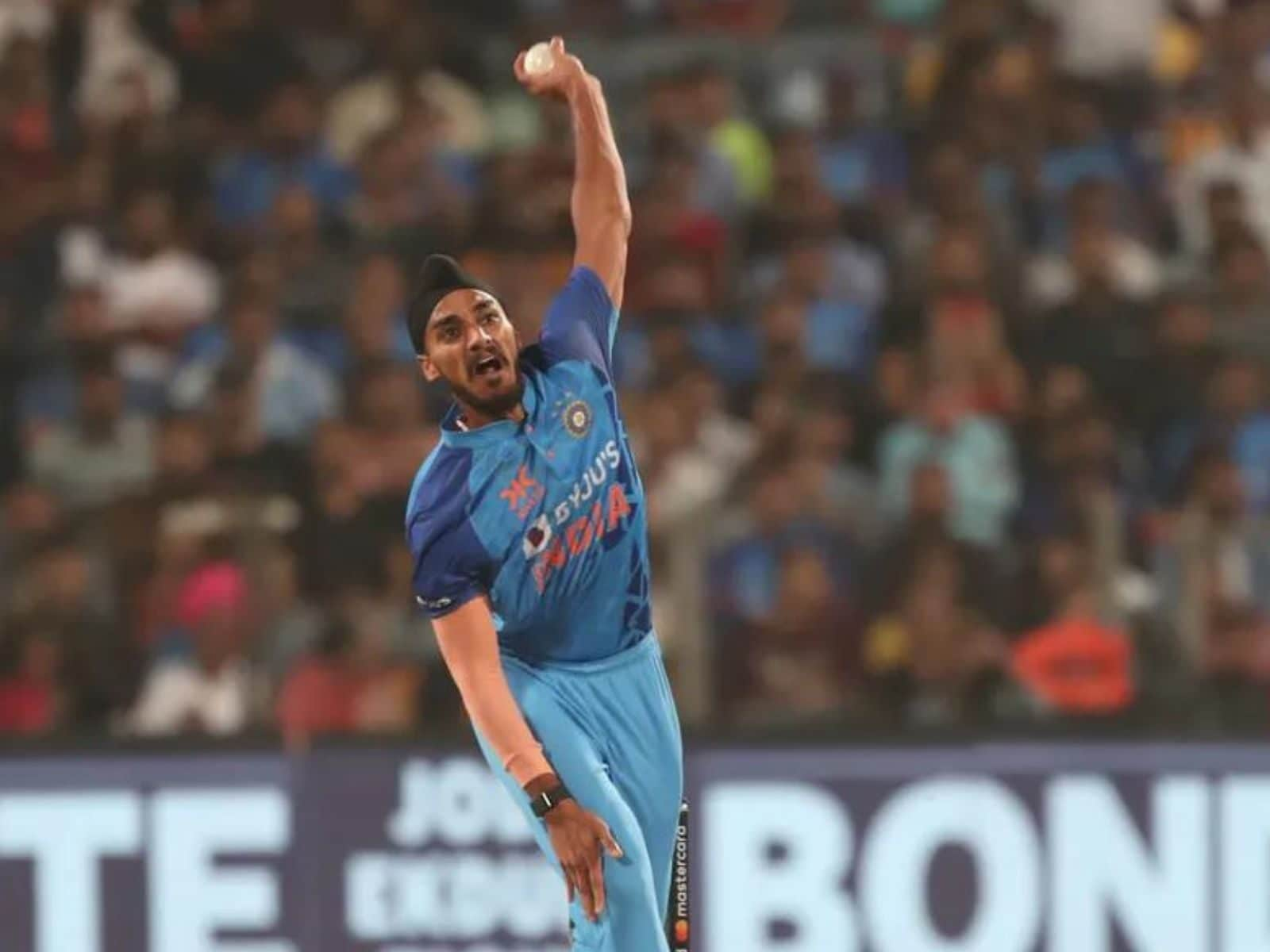 Arshdeep wasn't expected to be at his best and be rusty because he was playing international cricket after a while. He had missed the first T20I, in Mumbai, due to illness, and before that he had been rested from the Bangladesh tour, meaning that he hadn't played any cricket for more than a month.
But, as much as Arshdeep's front-foot transgressions in Pune were shocking, they were not entirely unknown. As good as he has been in his short T20I career, and had led India's pace attack at the T20 World Cup, Arshdeep has had issues with his foot landing behind (or over) the line.
Since 2022, Arshdeep has bowled 14 front-foot no-balls in T20Is. Behind him is Zimbabwe's Blessing Muzarabani with five no-balls in this period, a total 9 no-balls fewer than the Indian left-arm seamer.
Skipper Hardik Pandya was severe in his assessment of the "crime" of no-balls from Arshdeep.
"You cannot give no-balls as freebies," Hardik Pandya said after the game. "You can give away runs, you can get away with everything else. He [Arshdeep] has been having a good run, but in the past as well he has bowled a couple of no-balls. It's not about blaming but it is simple cricket. In world cricket, or any T20 cricket you play, no-ball is a crime. Not to be too hard on him but at the same time he needs to go back and see that these are the basic errors which he should not be making at this level."