---
Today, against Sri Lanka in Thiruvananthapuram, this was unarguably the most dominating knock Virat Kohli has played in the past three years: 166* off 110 balls, stroking 13 fours and 8 sixes.
It was also one of his most fluent, and chanceless centuries, and he has 74 of them: according to ESPNcricinfo, Kohli was in control of 86% of shots, this is more pronounced by the fact that he batted all 10 overs in the fifth powerplay too where he aimed for the frequent boundaries and attempted big hits.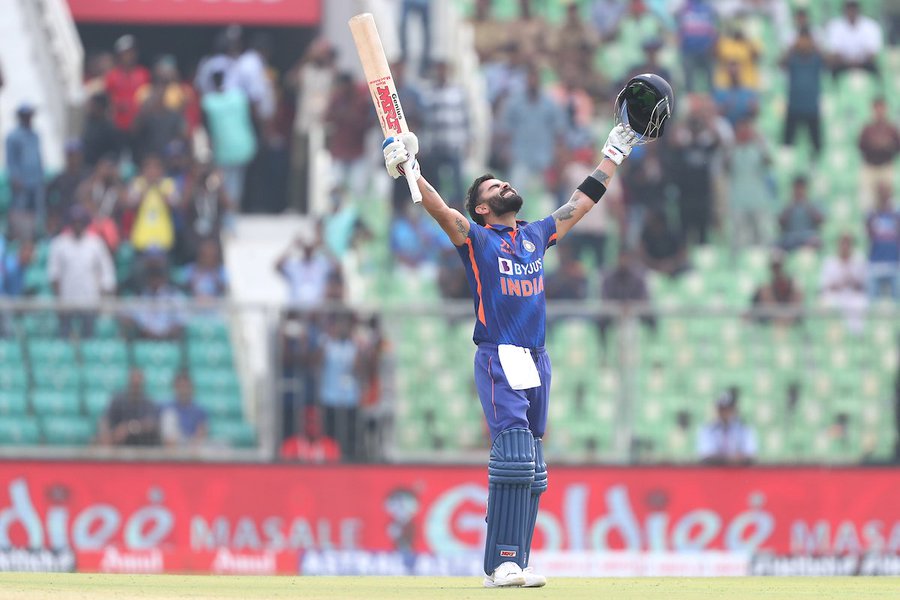 Virat Kohli is the only non-opener to have 5 scores more than 150+ in ODI
Another ton - his 74th in international cricket - and another new record for Virat Kohli.
Kohli now has scored 150 or more 5 times in ODI cricket - this is the most for a non-opener in ODIs. The 34-year-old Virat Kohli is the only non-opener to hit 5 totals of 150 or more in ODIs.
Overall, Rohit Sharma leads the ways with 8 such ODI scores of 150 or more, followed by David Warner who has done it 6 times in his career so far. Chris Gayle and Sachin Tendulkar both have scored 150 or more 5 times each in ODIs.
But all four of them were/are openers, while Kohli is the only non-opener in this list. That speaks to the greatness of Kohli at number 3 and number 4 position, which he batted at in the initial part of his ODI career.
India pile up 390 courtesy of centuries from Shubman Gill and Virat Kohli
Gill continues to justify his selection as the opener ahead of Ishan Kishan and slammed his second ODI ton, an innings of 116 runs in 97 balls with the help of 14 fours and 2 sixes, and the youngster formed an opening partnership of 95 (92) with Rohit Sharma before the skipper departed.
Gill and Kohli piled up 131 (110) together after which Kohli accelerated in his partnership of 108 (71) with Shreyas Iyer. While wickets fell at one end, Kohli continued to tonk boundaries from his and took India close to 400, falling short of that mark by only 10 runs.