---
Indian captain Rohit Sharma is all set to lead the Indian cricket team in the upcoming 3-match ODI series against Sri Lanka on Tuesday. Rohit Sharma, along with senior players like KL Rahul and Virat Kohli were rested for the recently-concluded T20I series against Sri Lanka.
With Indian openers, Ishan Kishan and Shubman Gill retaining their places in the ODI squad after the T20Is, Rohit Sharma and team management will have to take a tough call while picking Rohit's opening partner for the 3-match series.
Meanwhile, ahead of the 1st ODI match against Sri Lanka on Monday, the Indian captain attended the press conference, where he confirmed his opening partner for the first match. And to everyone's surprise, Rohit revealed Shubman Gill will be his opening partner and not Ishan Kishan, who scored a sensational double-century in his last outing. Though, Rohit confirmed Gill as India's opening choice, he also went on to lavish praise on Ishan Kishan for his sensational knock.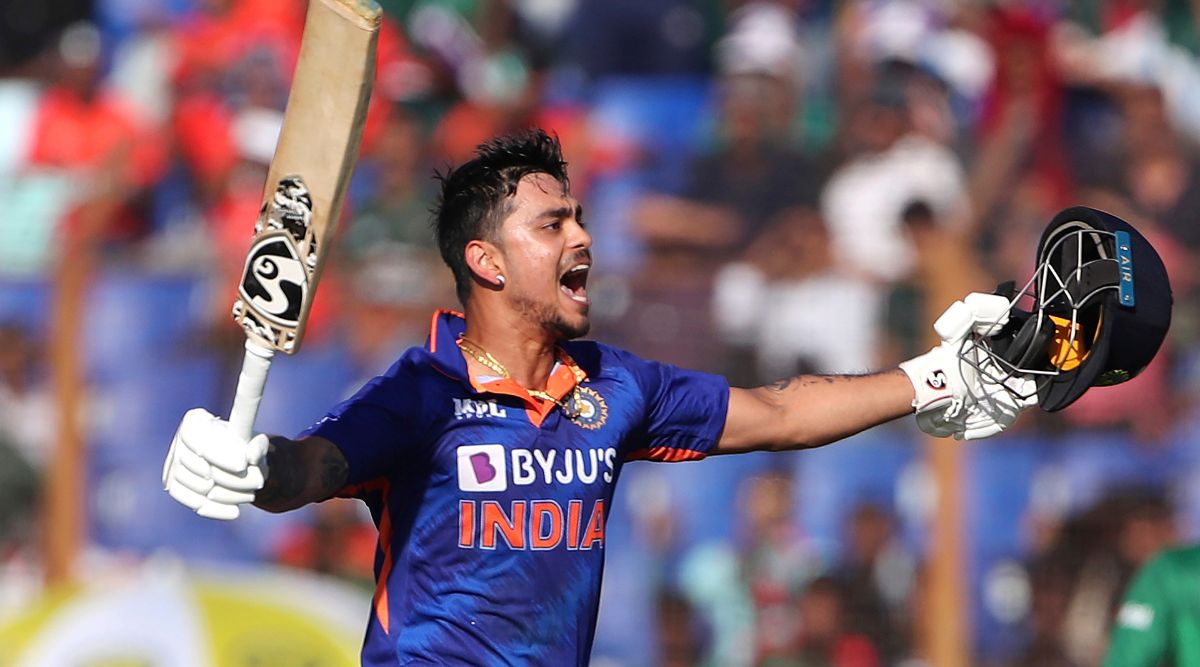 Ishan Kishan Played A Sensational Knock In His Last ODI Outing
For the unversed, opener Ishan Kishan scored a stunning double-century in India's previous ODI series against Bangladesh. He scored a brilliant 210 off just 131 deliveries and registered his name in the record books as the fastest double-centurion in ODI history.
On the eve of the 1st ODI against Sri Lanka, Rohit revealed: "Both openers (Gill and Kishan) have done really well. But looking at how both have gone through, I think it is fair that we give Gill a chance to have a fair run because in the last games Gill got a lot of runs as well. I am not going to take anything from Ishan. He has been wonderful for us. He got a double hundred and I know what it takes to get a double hundred, it is a great achievement. But just to be honest and be fair to the guys, who have done really well before that we need to give those guys enough chances as well,"
He added: "It is unfortunate that we won't be able to play Ishan but looking at how things have panned out for us in the last 8-9 months, looking at how the ODIs have gone through for us, it is fair to give Gill that run and he has done extremely well in that position. We will definitely try out and keep everyone in the mix and see how things pan out for us as we play a lot of games ahead,"
Ishan Fans Are Not Happy With Rohit Sharma
However, Rohit's decision to go with Shubman Gill and leave Ishan hasn't gone down well with many, especially his fans. Social media has been buzzing with reactions from his fans, who are expressing their disappointment over the same. Former Indian cricketer Venkatesh Prasad has also joined the bandwagon and has expressed his disappointment over the decision.
Check out his Tweet:
Think fair would have been to give chance to a man who scored a double hundred in India's last ODI, and in a series where India lost two games and the series.
Have all the time in the world for Gill, but no way you drop a player for scoring a double ton. https://t.co/LbzKKH8ynw

— Venkatesh Prasad (@venkateshprasad) January 9, 2023

Check out some more reactions:
Sacrificing Ishan Kishan to accommodate KL Rahul in the ODI team is very disappointing. For how long the team management will continue to mess up selections?

They've turned a large talent pool into a huge disadvantage.#CricketTwitter #INDvSL

— Navneet Mundhra (@navneet_mundhra) January 9, 2023
Have to give Gill a fair run': Rohit Sharma confirms Ishan Kishan will be left out for 1st ODI vs Sri Lanka. Real politics going on here. Favouritism chal raha hai

— Ravi Ranjan (@RaviRanjanIn) January 9, 2023
BCCI is the most consistent team
Drops Kuldeep after man of the match
And now Ishan Kishan after double century

— Abhinav Rajput (@Abhinavrt) January 9, 2023
So for Rohit Sharma, Shubman Gills deserves the spot in playing 11 more than #IshanKishan in the ODI team. This exactly is what's wrong with Indian cricket these days.

Talent can keep warming the bench while those having proximity to power centre keep scoring ducks after ducks!

— Prashant Kumar (@scribe_prashant) January 9, 2023
I hope Ishan Kishan doesn't becomes next Karun Nair 💀

— Cricket🏏 Lover // ICT Fan Account (@CricCrazyV) January 9, 2023
Even though Ishan Kishan scored double century in his last game but Shubman Gill rightly deserves to open in ODIs.

— R A T N I S H (@LoyalSachinFan) January 9, 2023