Jos Buttler Posted A Special Tweet: England recorded their highest ever successful Test run-chase as they gunned down the target of 378 in 76.4 overs (run rate of 4.93!), thrashing India by 7 wickets in Edgbaston and thus the series ends in a 2-2 draw and England retain the Pataudi Trophy. Any target was never …
---
Jos Buttler Posted A Special Tweet: England recorded their highest ever successful Test run-chase as they gunned down the target of 378 in 76.4 overs (run rate of 4.93!), thrashing India by 7 wickets in Edgbaston and thus the series ends in a 2-2 draw and England retain the Pataudi Trophy.
Any target was never going to be daunting against the Bazball-spirited England team, who had already registered three consecutive run chases vs New Zealand last month.
Now, it was the famed Indian bowling attack – so strong that the world's number ranked bowler, Ravichandran Ashwin, couldn't get into the eleven – who, all barring skipper Jasprit Bumrah bowled harrowingly largely and looked toothless and clueless as to how to stop the run-scoring, how to dismiss England's two most in-form batters, Joe Root and Jonny Bairstow.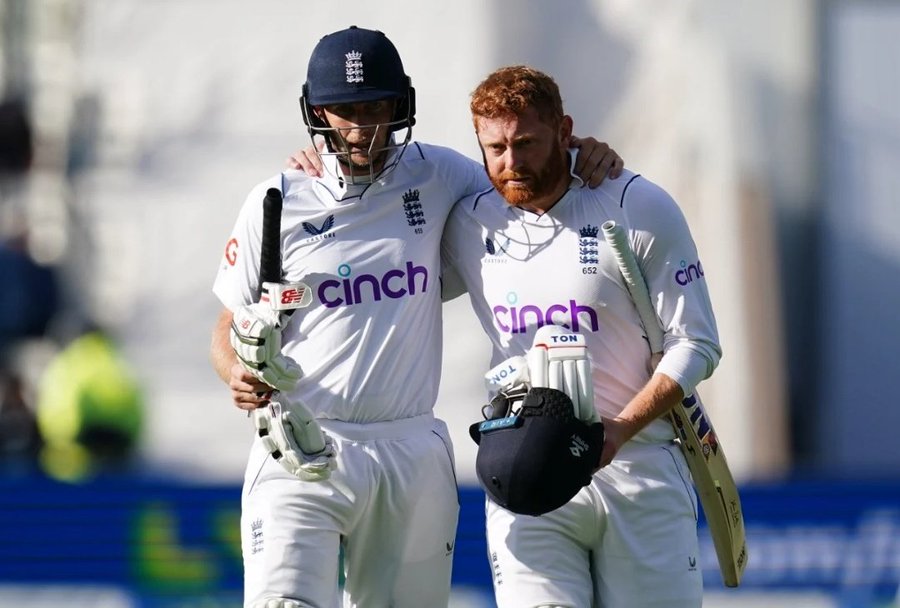 India fail to defend 350+ for the first time in their Test history
England had been given an electric with a century-opening stand between Alex Lees and Zak Crawley inside 20 overs but they lost three quick wickets that brought Root and Bairstow at the crease.
The game seem hung in balance at that point. But both the batters were quick to slowly tilt the pendulum England's way. This was not a slam and bang from the pair – but everything was calm and calculated. Indians kept fielders in the deep in fear of the boundaries and gave away the singles too easily.
There weren't any outrageous shots – until only the game had been effectively sealed with only 20 runs needed – and both went in the manner as they generally do in ODI cricket: quick singles, and doubles with a dose of timely boundaries, aided by some club-level planning from the visitors.
Root notched up his 11th Test century since 2021, and Bairstow this second of the match and fourth of the home summer.
Jos Buttler reacts to the record-breaking run-chase:
A special reaction to his spectacular run-chase came from England's new white-ball captain, Jos Buttler.
"This is just incredible to watch!" Buttler tweeted.
Here, check out the tweet:
This is just incredible to watch!

— Jos Buttler (@josbuttler) July 5, 2022