---
The Indian cricket team is gearing up for their T20I series against New Zealand, and stand-in skipper Hardik Pandya took some time to meet with former Indian skipper MS Dhoni in his hometown. The all-rounder and Dhoni share a close bond, and Pandya shared a picture of the two of them on social media, posing on a motorcycle in the iconic 'Sholay' style. The post sent fans into a frenzy, with over eight lakh likes within an hour.
Pandya will be leading the team in the absence of Rohit Sharma, who has been rested alongside Virat Kohli for the upcoming Border-Gavaskar Trophy. The Gujarat Titans skipper is being seen as a potential successor to Sharma, especially in the shortest format of the game as India gears up for the 50-over World Cup later this year.
This is not the first time that Pandya has lead the Indian cricket team. In the past, he has led the team against Ireland, New Zealand, and Sri Lanka. With a brilliant captaincy record in the IPL 2022 with Gujarat Titans, many experts believe that he could be given the position full-time. With the selectors looking to provide chances to young players, it is possible that Pandya could lead the team in the near future.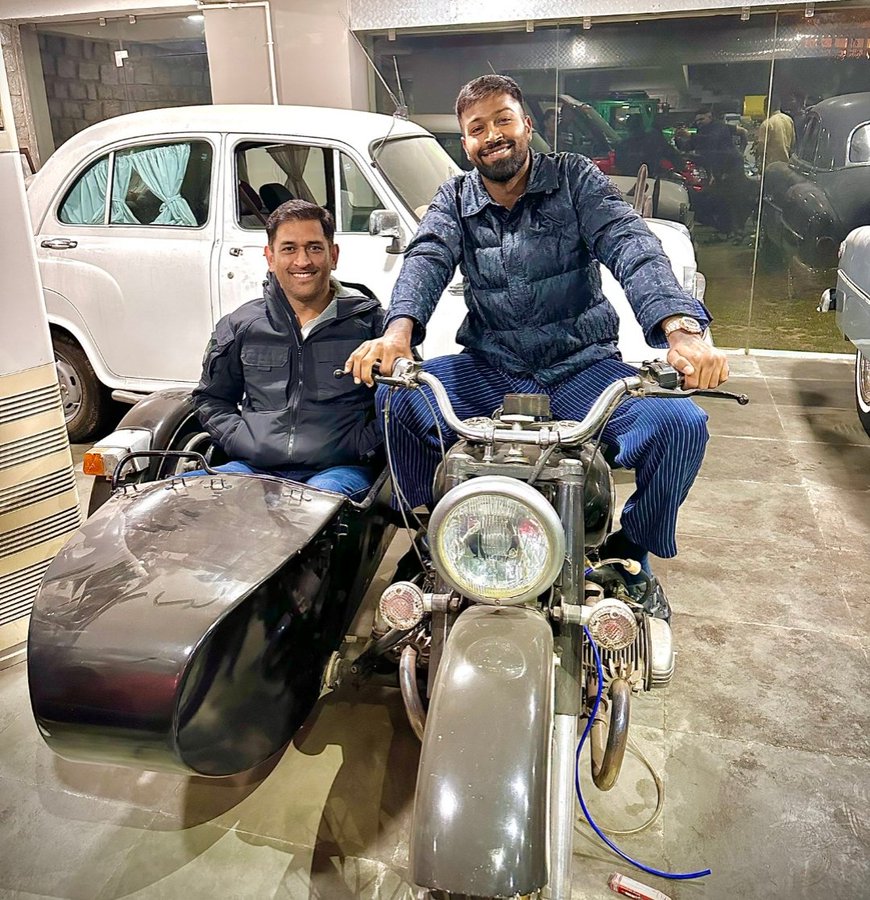 Pandya's captaincy has been marked by his ability to lead from the front and make quick and decisive decisions on the field. He is also known for his aggressive and fearless attitude, which is an asset to the team. With his knowledge of the game and his ability to read the situation, he is able to make the right decisions at the right time.
In addition to his leadership skills, Pandya is also a valuable player on the field. He is a hard-hitting batsman and a powerful bowler, making him a valuable all-rounder. He has been in great form recently, and he will be looking to continue that in the upcoming T20I series against New Zealand.
The Indian cricket team is looking to continue their winning streak, having recently whitewashed the Blackcaps in the ODI series. The T20I series will be a test for the team, but with Pandya leading the way, they will be looking to come out on top. The series will commence on January 27 in Ranchi, and it promises to be an exciting encounter.