The debate in regards to the captaincy of MS Dhoni and Virat Kohli has been a hot topic in Indian cricket for the past few years. Kohli is hailed as India's best Test captain ever while Dhoni is considered to be the greatest limited-overs skipper the world has seen. Now that Kohli's reign as India's …
---
The debate in regards to the captaincy of MS Dhoni and Virat Kohli has been a hot topic in Indian cricket for the past few years. Kohli is hailed as India's best Test captain ever while Dhoni is considered to be the greatest limited-overs skipper the world has seen.
Now that Kohli's reign as India's all-format leader has ended, we can make statistical comparisons between the two legends of Indian cricket.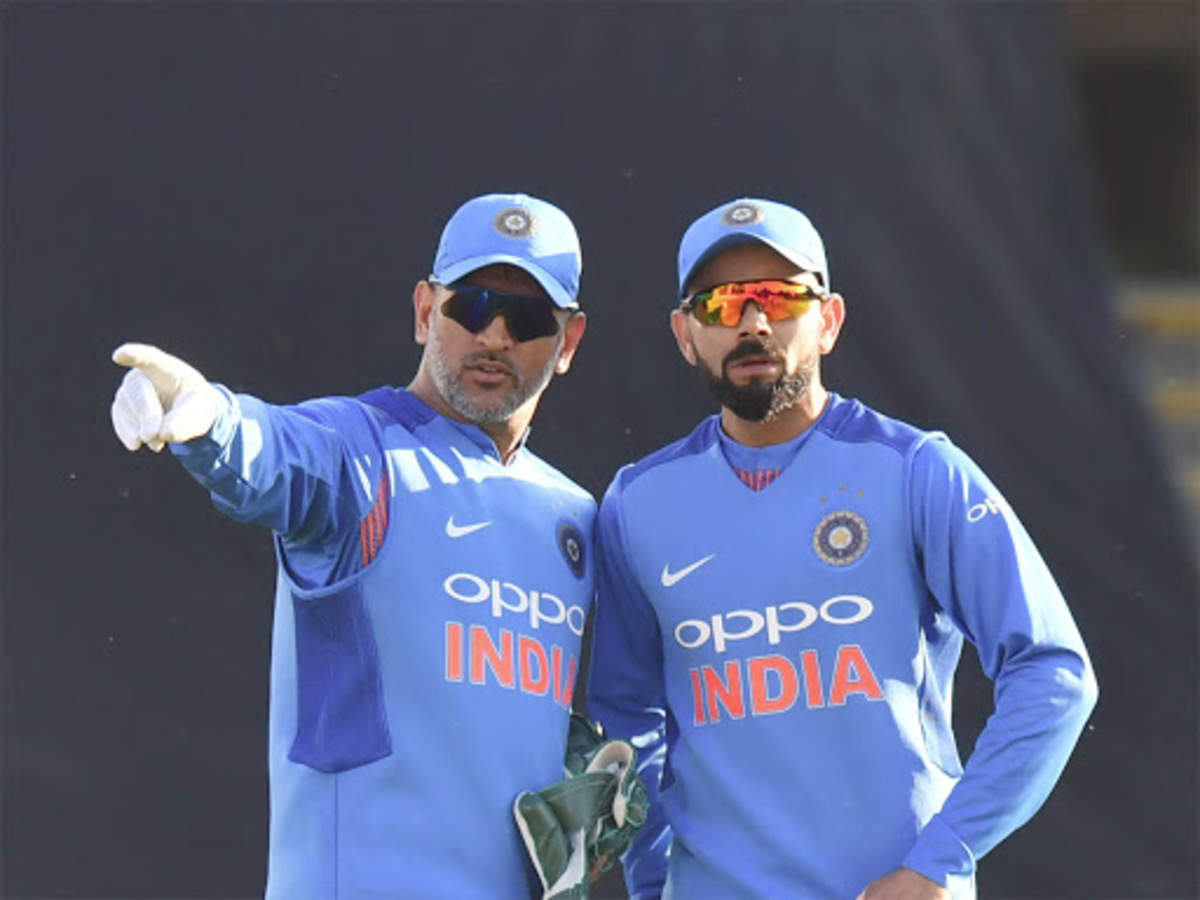 Starting with the recently-stepped-down skipper, Virat Kohli, who became the first Asian captain to win a Test series in Australia in 2018/19 and India lead the unfinished series in England by 2-1.
In Kohli's tenure India remained undefeated in a series at home, and also conceded just two Tests losses at home. Under Kohli, India registered a win percentage of 58.82 in the longest format – the most for any Indian captain who has led in at least 10 Tests – and dominated the ICC rankings for a long time.
Kohli, however, gets flak for going out without an ICC trophy. India suffered losses in the final of the 2017 Champions Trophy, 2019 World Cup semi-final, 2021 WTC final, and failed to go past the group stages in the 2021 T20 World Cup. However, the Delhi-born led India to limited-overs series wins across the world, including SENA.
Virat Kohli's record as India captain:
Matches
Won
Lost
Drawn
Tied
No result
Win %
Test
68
40
17
11
0
–
58.82%
ODI
95
65
27
0
1
2
70.43%
T20I
45
27
14
0
2
2
65.11
Now, coming to MS Dhoni, the captain of captains, the only man to have led a team to title triumphs in ODI World Cup, T20 World Cup, and Champions Trophy. Further, India also reached the 2014 T20 World Cup final and the 2015 ODI World Cup semi-final.
Between 2007 to 2018, MS Dhoni has captained the national side for record 332 matches which is the most by any captain ever; earlier this record was held by Australian legend Ricky Ponting who captained Australia and ICC XI in 324 international games.
But, in Tests, especially away from home, India faltered under Dhoni, receiving embarrassing thrashings, particularly in Australia and England.
M.S Dhoni's record as captain
Matches
Won
Lost
Drawn
Tied
No result
Win %
Test
60
27
18
15
0
–
45%
ODI
200
110
74
0
5
11
59.52%
T20I
72
41
28
0
1
2
56.94%
And then we come to the IPL, where Dhoni and Virat Kohli have contrasting records: 4 titles for Dhoni with CSK while none for Kohli with RCB. Dhoni has led CSK in 204 matches, winning 121 of them, a win percentage of 59.6; Kohli has a win percentage of 48.16 leading RCB in 140 games in the IPL, with just one final in nine seasons.