Indian batter Murali Vijay, who was once a consistent feature in the Test team for many years, found himself on the receiving during a Tamil Nadu Premier League (TNPL 2022) game. Vijay was involved in an ugly exchange with the cricket fans when the spectators started chanting Dinesh Karthik's name during the Tamil Nadu Premier …
---
Indian batter Murali Vijay, who was once a consistent feature in the Test team for many years, found himself on the receiving during a Tamil Nadu Premier League (TNPL 2022) game. Vijay was involved in an ugly exchange with the cricket fans when the spectators started chanting Dinesh Karthik's name during the Tamil Nadu Premier League match.
Fans Chant DK's Name When Murali Vijay Was Fielding
Well, the controversy took place when Ruby Tricky Warriors locked their horns against Madhurai Panthers on Sunday. Murali Vijay, who was standing near the boundary line was being teased by the fans, who were chanting Dinesh Karthik's name.
It has to be noted that the duo has a bit of history, as Karthik's first wife Nikita Vanjara reportedly had an affair with Murali Vijay. Later, DK and Nikita got separated, and while she married Vijay later, Karthik also got married later on. DK is currently married to India's ace squash player Dipika Pallikal.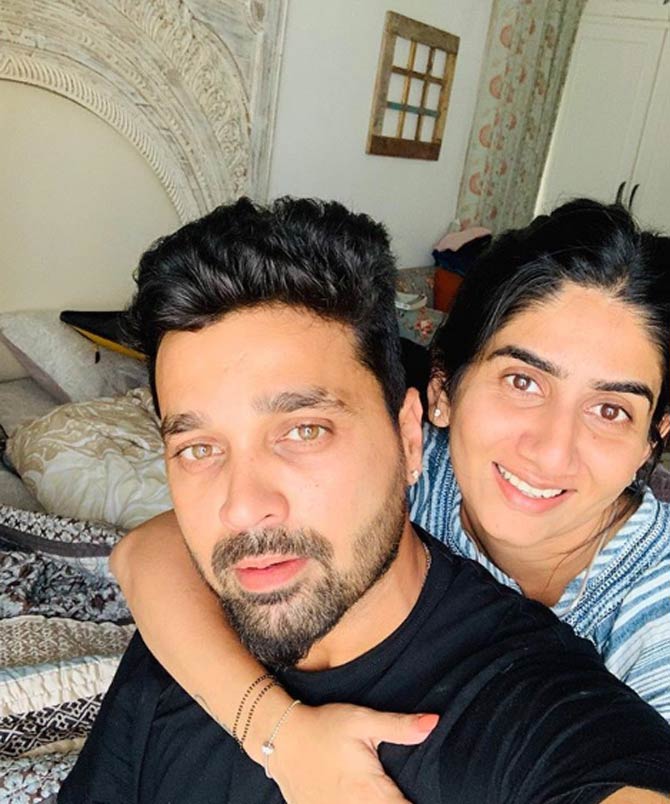 Vijay, who is married to Karthik's ex-wife Nikita Vanjara, also reacted to the constant chants during the TNPL contest.
Murali Vijay's reaction to the crowd chanting DK's name left everyone stunned and has been going viral on the internet. Vijay looked very uncomfortable with the chants and can be seen asking fans to stop taking DK's name. The veteran was also seen crossing the boundary and even the advertising banners following the hostile reception from the crowd. Vijay was later escorted by security guards in the aftermath of the heated exchange with the fans.
Meanwhile, the video of the incident has been going viral on the internet. Watch it here:
#TNPL2022 DK DK DK ……
Murali Vijay reaction pic.twitter.com/wK8ZJ84351

— Muthu (@muthu_offl) July 7, 2022
View this post on Instagram
Talking about Dinesh Karthik, he is currently with Rohit Sharma led Team India for the upcoming 5-match T20I series against West Indies.