South Africa's wicket-keeper batsman Quinton de Kock has expressed a strong desire to win the 50-over World Cup, the next one being in 2023 in India, amid concerns about the relevance of ODI cricket. Will ODI cricket lose its importance in the coming years? Ben Stokes, England's talisman all-rounder and their 2019 World Cup final …
---
South Africa's wicket-keeper batsman Quinton de Kock has expressed a strong desire to win the 50-over World Cup, the next one being in 2023 in India, amid concerns about the relevance of ODI cricket.
Will ODI cricket lose its importance in the coming years?
Ben Stokes, England's talisman all-rounder and their 2019 World Cup final hero, retired from ODI cricket earlier this month and this decision of his – citing it to be "unsustainable" to play all three formats – has got everyone voicing different opinions on ODI cricket.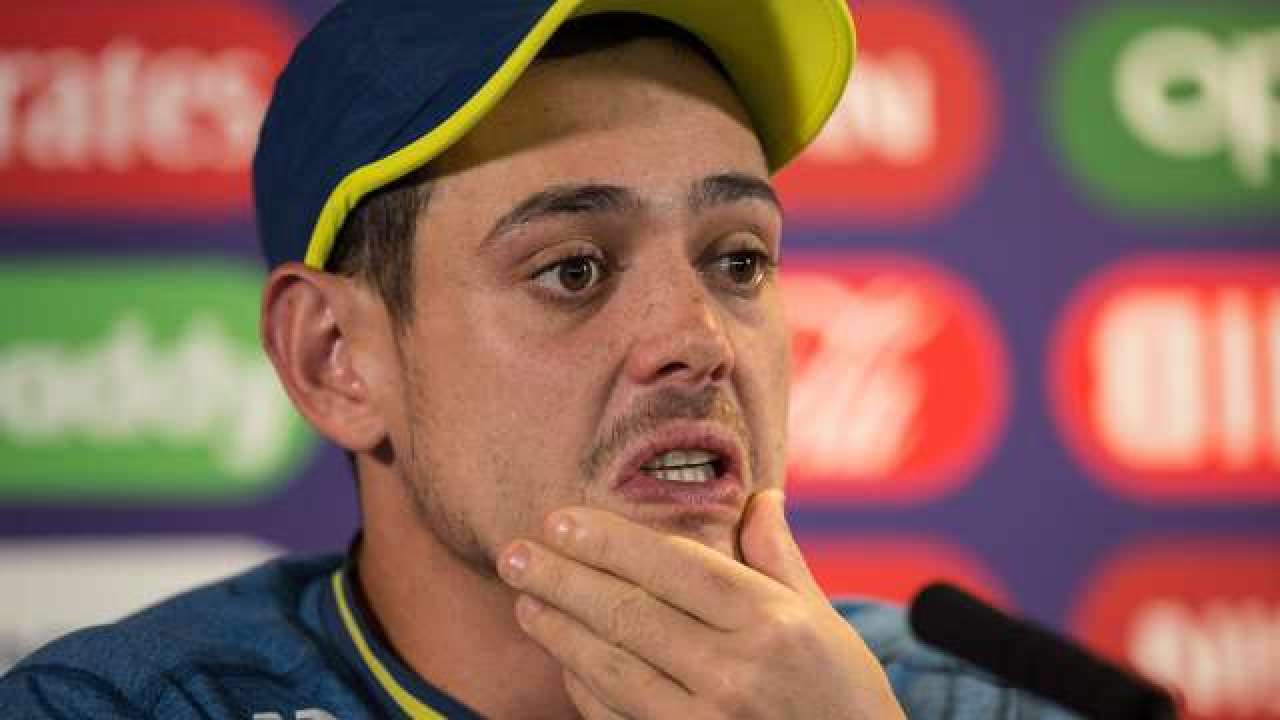 Quinton de Kock Talked About ODI's Future
After the conclusion of the ODI series against England, Quinton de Kock concurred with Ben Stokes' thoughts, saying that playing all three formats in the current jam-packed schedule is taxing on the players' physical and mental health.
"It's going to start being tough for players – three formats is a lot and it looks like more games are happening over the calendar. Players need to make decisions individually and if they feel they can do it [play all three formats], I am happy for them. But guys need to take decisions into their own hands. For me, I am happy where I am," said de Kock.
Amid the various chatter around ODI cricket – while Ravi Shastri has said that the bilateral series are losing their relevance, Wasim Akram asserted that ODI cricket should be scrapped altogether – Quinton de Kock, who scored unbeaten 92 in the washed-out 3rd ODI, remained confident that the players continue to desire about winning the ODI World Cup and that the format is well and truly alive.
"I want to say we need to play more games but I don't see where. The [ODI] game is doing well for itself with the way players are going about it and from a batting and bowling competitiveness. There's a future for it and a lot of us still want to win 50-over World Cups. There's a lot to play for," the left-hander added.
de Kock, who himself had retired from Test cricket last December aged 29, insisted that younger players can still play all three formats and make their decisions going deeper into their careers.
"When you're still young you need to play all three formats and get certain things done in your career," he said. "It starts getting harder as you start getting older and the body doesn't cooperate like it used to. It's just a management thing," the Protea opener concluded.