Rahul Dravid Finally Revealed Why Ashwin Didn't Play In Edgbaston: In the post-mortem of the Edgbaston loss, where England continued on their Bazball fever to hand India a 7-wicket loss, there have already been questions over why didn't India play Ravichandran Ashwin, the current second-ranked ICC Test bowler and arguably India's greatest off-spinner. In fact, …
---
Rahul Dravid Finally Revealed Why Ashwin Didn't Play In Edgbaston: In the post-mortem of the Edgbaston loss, where England continued on their Bazball fever to hand India a 7-wicket loss, there have already been questions over why didn't India play Ravichandran Ashwin, the current second-ranked ICC Test bowler and arguably India's greatest off-spinner.
In fact, this was the question during the four Tests of this Pataudi series last year as well as in all five Tests India opted for Ravindra Jadeja as the lone spinners – though Jadeja brings complete all-rounder status – and a four-pronged pace attack with Shardul Thakur as the seamer who adds batting depth instead of Ashwin, a spinner who adds batting depth.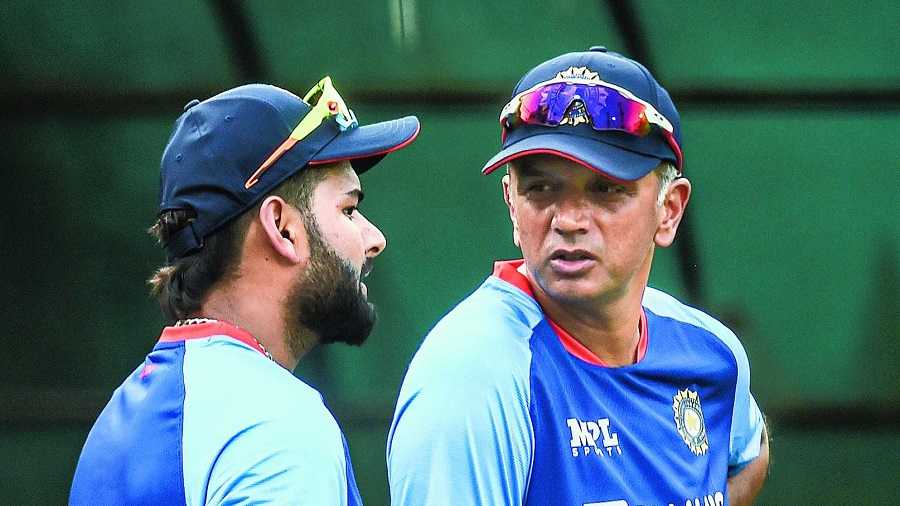 England gunned down 378 – their highest successful run-chase ever – in 76.4 overs, rumbling at a run rate of 4.93 to level the series and retain the Pataudi Trophy.
India fail to defend 350+ for the first time in their history
Barring Jasprit Bumrah, Indian bowlers didn't were all over the place in the final innings of the Test as the England batters came after them; Ravindra Jadeja opted for a negative, defensive leg side line and didn't really go for wickets.
In that case, many though Ashwin's smarts and skillset could have been handy. Not Rahul Dravid though. The head coach admitted it was a difficult decision to leave Ashwin out of the eleven – but, he explained, that the team went with the conditions which were overcast and with the pitch assisting the seamers.
"In hindsight, you can always look at things and look at the combination of your team. Shardul has done a good job for us in these games. It is always not easy to leave someone like Ash out in a Test match. But having said that, when we looked at the wicket on the first day, it had a pretty good even covering of grass. We felt that there was enough in it for the fast bowlers," Dravid said in the post-match press conference.
Rahul Dravid also gave examples of Jack Leach and Jadeja, pointing out that both these spinners also got little purchase from the surface, further justifying their decision to not go with two spinners.
"And even going into the last day the wicket hasn't really spun – whether it's for Jack Leach, whether it's for Ravindra Jadeja who bowled through the Test match.
"If anything, because maybe the weather played a part over the first days, and there weren't long phases of sun, the wicket didn't break up as much as we expected it to, or didn't spin as much as we expected it to. It's easy to look back on the fifth day and say it would have been nice to have a second spinner in the fourth innings, but again it didn't really turn to justify that," Dravid asserted.