Veteran keeper-batter Dinesh Karthik, who was once ruled off by many, has been hitting all the right notes to secure his World Cup spot by giving terrific performances as a finisher. Dinesh Karthik Made A Blockbuster Comeback The 37-year-old earned his call-back by the BCCI, riding on the back of his stellar performances for Royal …
---
Veteran keeper-batter Dinesh Karthik, who was once ruled off by many, has been hitting all the right notes to secure his World Cup spot by giving terrific performances as a finisher.
Dinesh Karthik Made A Blockbuster Comeback
The 37-year-old earned his call-back by the BCCI, riding on the back of his stellar performances for Royal Challengers Bangalore in the 2022 edition of the Indian Premier League. He made a comeback in national colors, after a long wait of 3 years, for the T20Is against South Africa.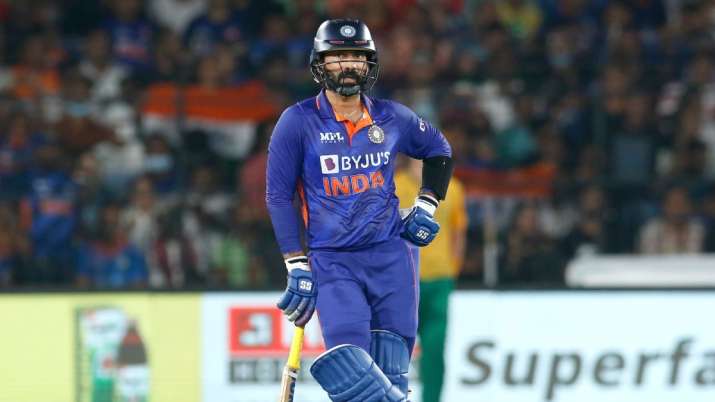 He played the role of a finisher for the Indian cricket team in the series against South Africa to perfection. However, it was his stunning knock of 27-ball 55 in the fourth match that helped team India post a competitive total after the top-order collapsed.
With this knock, DK also registered his maiden fifty after 16 years of making his debut for India in T20Is. He was well-supported by Hardik Pandya from the other end, who played the role of an anchor and also gave a clinical performance of 46 runs off 31 balls.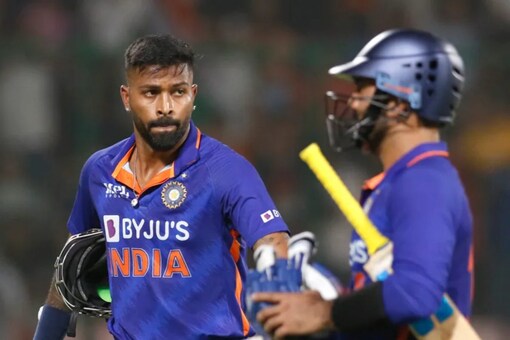 Meanwhile, Indian head coach Rahul Dravid was all of praises for Dinesh Karthik for his consistent performances as a finisher. Dravid feels that both Karthik and Pandya are the enforces at the death of the Indian side. While speaking to the press after the conclusion of the IND vs SA series, he said:
"Karthik was picked for a specific skill – something he was done exceptionally well in the last two-three years. It is nice that his selection has been vindicated. It came together brilliantly at Rajkot, where we needed that big performance in the last five overs to make a par score. Karthik and Hardik (Pandya) batted wonderfully for us,"
He added: "Both Karthik and Pandya are our enforcers at the death. They can capitalise in the last five-six overs as well as anyone in the world. It is nice to see Karthik do well. It opens options for us going forward. I was telling the guys that they have to bang the doors open, not just knock. An innings like that (at Rajkot) certainly means that Karthik is banging hard,"
Talking about the series, the 5-match T20Is between India and South Africa ended in a tie 2-2 after the 5th T20I was washed out due to rain. Team India will be next seen in action in the upcoming Test match between England and India from 1st July to 5th July.