Rahul Dravid's Net-Worth: The current Indian head coach, Rahul Dravid, remains a big name in world cricket. He is hailed as one of the greatest cricketers to have played for the Indian side. Dravid's international career spanned from 1996-to-2012 and during his glorious career of 16-year-long career at the highest level, Dravid amassed 13,288 Test …
---
Rahul Dravid's Net-Worth: The current Indian head coach, Rahul Dravid, remains a big name in world cricket. He is hailed as one of the greatest cricketers to have played for the Indian side. Dravid's international career spanned from 1996-to-2012 and during his glorious career of 16-year-long career at the highest level, Dravid amassed 13,288 Test and 10,889 ODI runs and was known for his orthodox batting style.
Hailed as 'The Wall of team India', Dravid took retirement from cricket in 2012 but he has been a big part of the BCCI coaching setup as he has managed the India A as well as India U-19 teams in the past. Currently, he is the head coach of the Indian national cricket team and is all set to take the Indian side to new heights under his tenure.
Meanwhile, Dravid is known for living a simple lifestyle, however, he is one of the most bankable stars of the country. Here, in this article, we will discuss Rahul Dravid's net worth, salary, car collection, and other details.
Rahul Dravid's Net-Worth:
The net worth of Dravid is estimated to be around $23 million which in Indian currency is approx Rs. 172 Crores. He has earned a fortune by playing cricket in different formats of the game and with his coaching duties.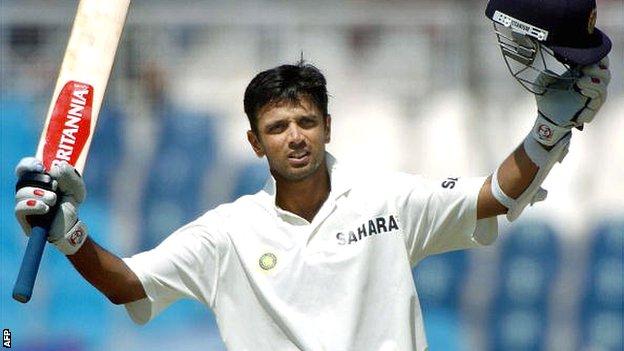 Salary:
Dravid reportedly earned Rs. 5 Crores in the last two years when he was the head coach of India A and India Under – 19 teams. He was paid a sum of INR 60 lacs per month for being the Head of Operations of the National Cricket Academy.
Dravid will be receiving a salary in the range of Rs.10 crore from the BCCI for being the head coach of the Indian cricket team. This will be the highest ever salary for any coach of the Indian cricket team.
House and Car-Collection:
Rahul Dravid owns a luxurious house in Indira Nagar, Bengaluru which is worth Rs. 4 Crores. Dravid has a few luxury cars in his collection including Mercedes Benz GLE worth Rs. 80 lacs, BMW 5 series worth Rs. 72 lacs and Audi Q5 luxury SUV worth Rs. 55 lacs.